Cruz and Rubio aides in talks about Florida senator's delegates, reports say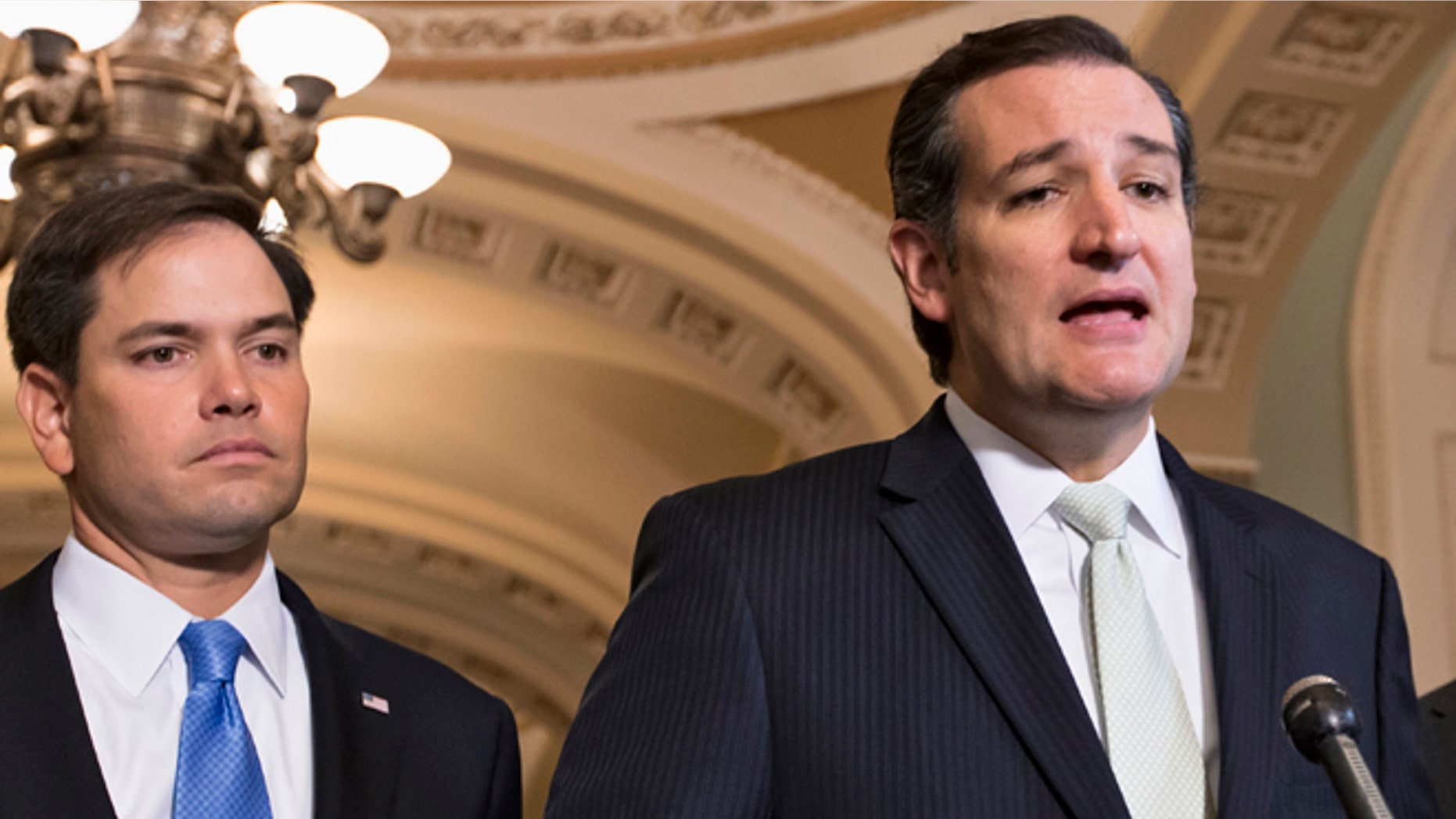 Aides for former rivals in the race for the GOP presidential nomination, Ted Cruz and Marco Rubio, spoke in recent days about how the delegates that the Florida lawmaker won might be handled now that he has withdrawn.
The conversation between Terry Sullivan, who was Rubio's campaign manager, and Jeff Roe, who manages Cruz's campaign, occurred amid growing speculation that Rubio could formally endorse the Texas firebrand, according to RealClearPolitics.
No resolution emerged from the conversation, reported RealClearPolitics, but it is one step of many that Cruz's campaign has been involved in to invite to his side people who supported Rubio. RealClearPolitics cited its source only as a Cruz aide.
Rubio, who had been the favorite candidate of the so-called establishment GOP, dropped out on March 15 after a humiliating loss in the primary to billionaire Donald Trump in his own home state of Florida. He had accrued 169 delegates.
GOP leaders were loath to show support for Trump or Cruz as the party nominee, seeing Trump as too much of a wild card and Cruz as too much of an ideologue and unyielding.
But with Rubio out of the race, and Ohio Gov. John Kasich seen as not having much of a shot at beating Trump, more GOP lawmakers and donors are lining up behind Cruz.
Some Rubio delegates would be able to act as free agents, but others would not since some states require delegates to support the first ballot.
Cruz and Rubio reportedly spoke to each other last week, but RealClearPolitics said their camps would not reveal the details about the conversation.
"Marco and Ted are good friends, so the reality is, this wouldn't be like how other endorsements have taken place," said the aide to Cruz, according to RealClearPolitics. "The way this will happen is Marco and Ted will talk, and both of them will let us know."