Congressman Becerra accuses Cruz, Rubio of 'running from their Latino heritage'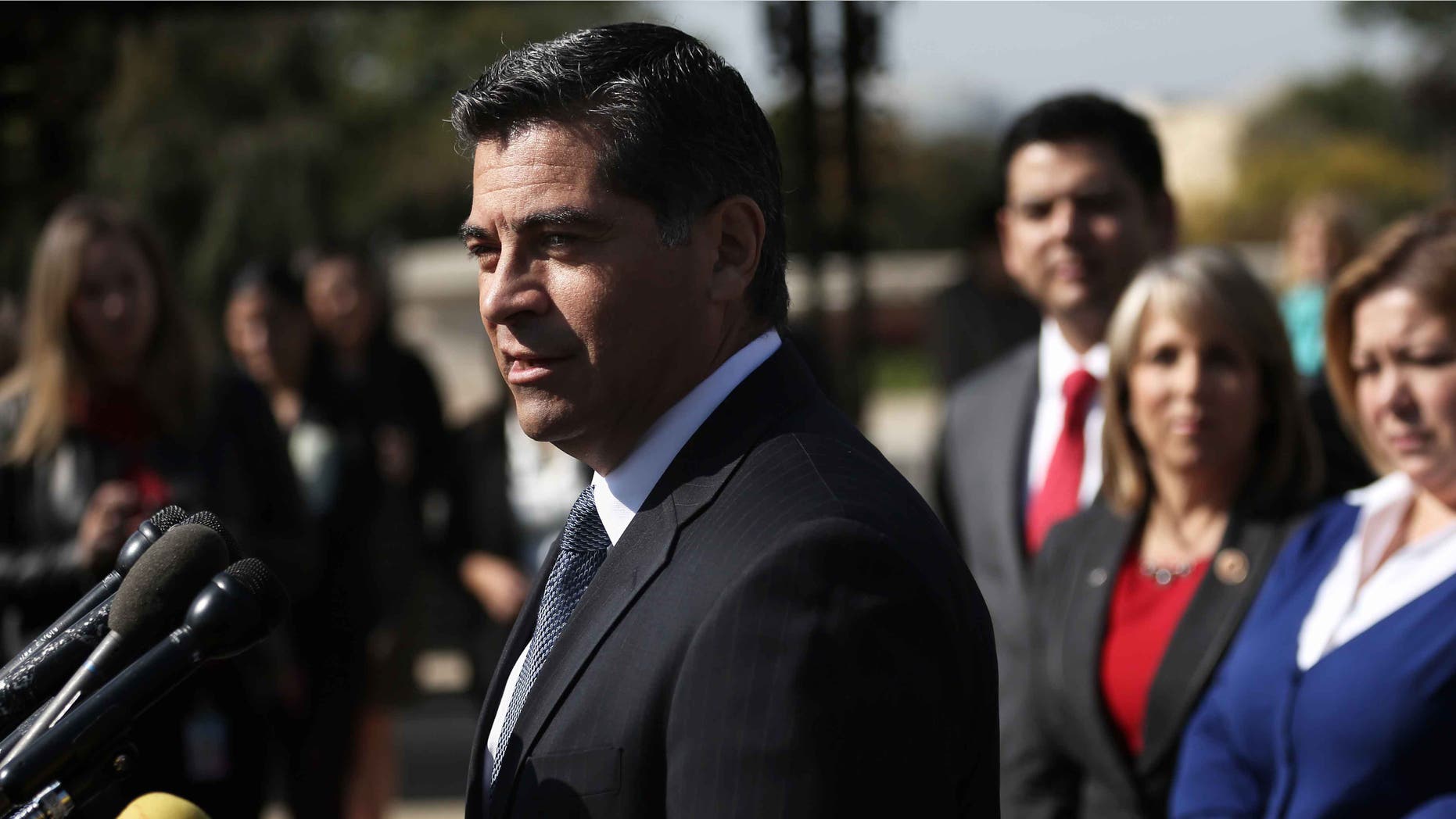 One of the highest ranking Latinos in Congress says that presidential contenders Marco Rubio and Ted Cruz are deniers of their Latino heritage.
In a videotaped conversation with South Carolina Democratic Party Chairman Jaime Harrison, Congressman Xavier Becerra, a Californian who heads the House Democratic Caucus, said the two senators seem to be distancing themselves from their Hispanic roots.
"Here's the real problem I have with Ted Cruz and Marco Rubio: It feels like they're running from their heritage in my book," said Becerra in the video, which is posted on Harrison's website.
Becerra said that both Cruz and Rubio, who are conservative Republicans, "don't want to say who they are."
Becerra was born in Sacramento to a Mexico-born mother and father who was of Mexican descent.
"I'm a proud Democratic but I'm Latino before I'm Democrat. I can't erase this skin. I'm always going to be brown. I don't have to always be Democrat. If my party abandons me and my values, I can change. I can't change."
Becerra, who mulled a run for retiring Sen. Barbara Boxer's seat, is considered a possible candidate to succeed Sen. Dianne Feinstein in 2018 if she retires. He is a past chairman of the Congressional Hispanic Caucus.
Becerra also took issue with the hard line of both senators, who are of Cuban descent, toward refugees and immigration.
"If that child is Cuban, and makes it, puts a toe over the U.S. border, they become refugees automatically. Automatically. And they don't say anything about changing the law that gives a Cuban this extreme advantage over anyone else," Becerra said.
"Yet they blast and they attack these immigrant families that are trying to do better for their kids. And so, you could be conservative. You could say, put up a wall. But then, make sure everyone gets behind that and can't get a special privilege just because of their particular national origin."