A veteran of beating odds, underdog California GOP lawmaker sets sights on U.S. Senate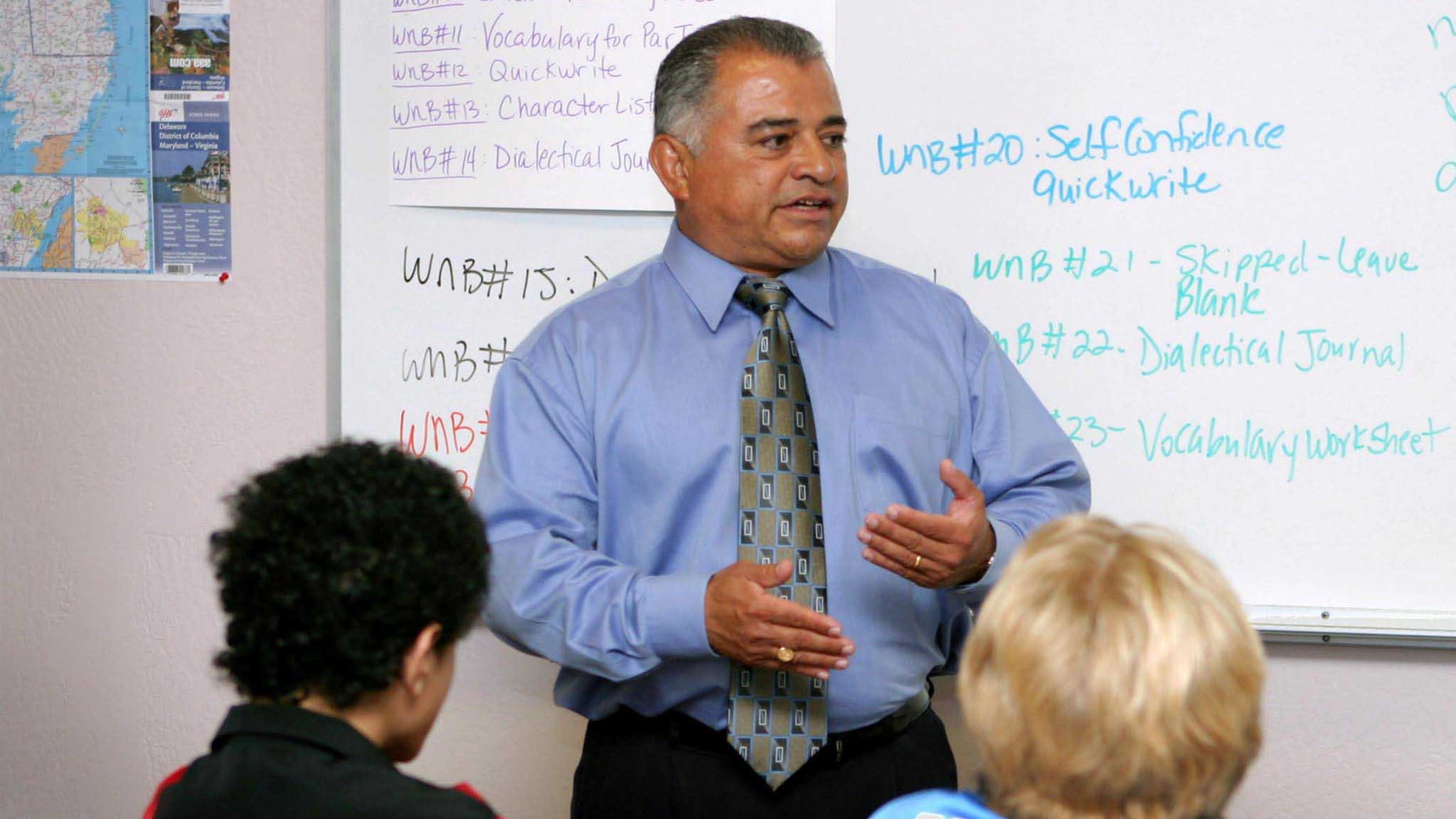 He's considered a long shot.
But that doesn't stop someone with the name of Rocky.
Rocky Chavez, a Republican state assemblyman in California, has his sights on the U.S. Senate seat that is opening up because of retiring Barbara Boxer, a Democrat.
This week, Chavez, who is 63, launched an exploratory committee focused on a possible run next year for the Senate seat.
He is the first Republican to take an official step toward a potential run for the seat, reports the Los Angeles Times.
"Our nation suffers from a lack of clear leadership when it comes to issues of national security and looking out for California families who have seen stagnant wage growth for almost two decades," Chavez said, according to the Times.
Yes, he is a Republican in a state that leans Democratic, and the GOP has not seen one of its own win a statewide office in almost a decade.
But Chavez, 63, is no stranger to beating odds.
As he likes to highlight, he grew up picking grapes in the fields, served in the U.S. Marine Corps. and made it to the halls of political power in the state legislature.
He is the father of three and grandfather of five. One of his children attends an Ivy League medical school.
"My story is like that of so many other California families, having worked in the grape fields with my uncle and cousins as a child to seeing one of my own children attend an Ivy League medical school, " Chavez said, according to the San Diego Union Tribune.
"That's the American Dream, and it's what every parent hopes to see for their own children. But if we don't take steps to protect our nation and help create more opportunities for our children, we risk losing that Dream."
A year is a long time in politics, but at the moment, the frontrunner is state Attorney General Kamala Harris, who has gotten the blessing of several Democratic heavyweights in Washington D.C.
Such Democrats as former Los Angeles Mayor Antonio Villaraigosa, Rep. Xavier Becerra and Rep. Loretta Sanchez also are considered possible candidates for the Senate seat.
"I'm bipartisan, pragmatic and I have a record of reaching across the aisle here in Sacramento — I plan on taking that to D.C." Chavez told the Union Tribune.
His key issues are education and veterans issues.
Despite the long shot, some political observers think that Chavez could attract Latino voters, a growing electorate in the Golden State. Chavez said he'll be doing outreach in the community, saying that Democrats have not paid enough substantive attention to Latinos, particularly where education is concerned.
And there may, indeed, be an opening among Latino voters for supporting someone like Chavez.
Latino activists in California expressed frustration over what they feel is the Democratic party's anointing of Harris to succeed Boxer in 2016, giving the attorney general's candidacy momentum and national attention.
Some insiders are concerned that Democrats may miss out on an important opportunity. More than one out of four U.S. Hispanics live in California, and they make up nearly 40 percent of the state's population – nevertheless there has never been a Latino U.S. Senator from the state.
Mike Madrid, a Republican strategist who has worked in California politics and is an expert on Latino voting trends, believes the 2016 Senate race will shed light on a "frankly dangerous" problem, in which a state in which Latinos are the largest ethnic group is being run largely by non-Latinos.
Of the state's 10 statewide elected offices, only one is held by a Hispanic – Secretary of State Alex Padilla.
"You have a young, poor Latino population being ruled, governed and represented by an older, whiter, wealthier class," Madrid explained to Fox News Latino earlier this year. "Something is wrong with our representative government, where those that represent us increasingly do not look like us. That is not a good recipe for a healthy society."
But it may be a recipe for Latinos in California to consider going from blue to red, at least in the Senate race.
"I think it would be very dangerous for the Democratic Party to ignore the role of Latinos in California as part of its base," said Arturo Vargas, president of the National Association of Latino Elected Officials, or NALEO, to Fox News Latino, "and if the Democratic Party does not invest in Latino candidates, they should not assume it would always be a blue state."
Follow us on twitter.com/foxnewslatino
Like us at facebook.com/foxnewslatino