Congressional Members Blast Argentina After It Bars Prosecutor From Testifying On Iran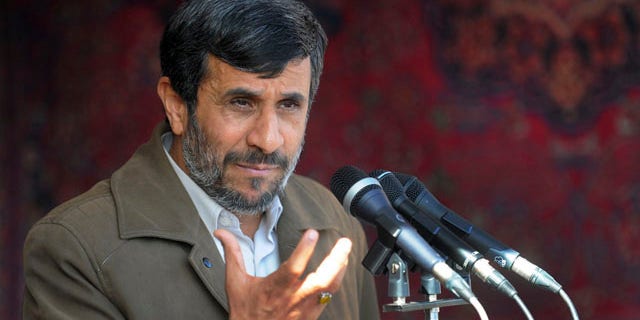 A House Homeland Security Committee hearing scheduled for Tuesday afternoon is proceeding without one of the most crucial people – Argentina's government prosecutor – who had been invited to testify.
The committee asked the prosecutor, Alberto Nisman, to testify about the role of Iran in a 1994 bombing of a Jewish community center in Buenos Aires. Committee members said that Nisman's investigation of the attack had uncovered a 2007 plot by Iran to blow up John F. Kennedy airport.
But Nisman informed the committee, which is holding the hearing to look at Iran's influence in South America, that Argentina's attorney general had denied him permission to attend, seeing no real purpose to his traveling to the United States to testify.
Nisman, however, added that investigations of the 1994 bombing conducted by his staff had pointed to involvement by the Iranian government.
"The thorough investigation…allowed me to establish the responsibility of the highest authorities of the Republic Islamic of Iran at the time of the AMIA bombing, for having ordered and planned the terrorist attack that killed 85 people and injured more than 200, which was executed by the terrorist organization Hezbollah, and hence formally indict them for this heinous crime."
Nisman's absence at the hearing prompted the committee chairman, Rep. Michael McCaul, a Texas Republican, and Rep. Jeff Duncan, South Carolina Republican, to issue a press release expressing exasperation.
The release included excerpts from a letter that McCaul and Duncan sent to Argentina President Cristina Fernandez de Kirchner assailing the decision to keep Nisman from testifying at the hearing.
Concern about Iran's presence in Latin America goes back several years.
U.S. Rep. Ileana Ros-Lehtinen, a Florida Republican, has raised concern about the growing relationship.
"Over the last few years Tehran has increased its subversive actions and diplomatic and economic relations with radical regimes in Latin America," she wrote in an editorial for Fox News Latino in January. "Last year, [Iran President] Ahmadinejad made two visits to the region in an attempt to gain support from like-minded tyrants, such as the Castros in Cuba, Daniel Ortega in Nicaragua, Correa in Ecuador, Chávez in Venezuela, and Evo Morales in Bolivia."
President Barack Obama signed the "Countering Iran in the Western Hemisphere Act" into law last year in an effort to assess Iranian-related threats in Central and South America. Concern over Iran in South America hit a threshold in October 2011, when the Justice Department filed charges that revealed a failed plot by Iranian officials to use a Mexican drug cartel to assassinate a Saudi diplomat in Washington.
Iran has established six embassies in Latin America since 2005, bringing the total to 11, and has built 17 cultural centers in the Western Hemisphere.
Some analysts, like Larry Birns, director of The Council on Hemispheric Affairs, are skeptical about claims of Iranian terror infiltration in South America because of a lack of evidence.
According to Birns, the 1994 attacks in Argentina are the "closest we've come" to hard evidence of Iranian meddling. Still, he said, there are real reasons for Iran to be interested in South America.
Follow us on twitter.com/foxnewslatino
Like us at facebook.com/foxnewslatino