Clinton Foundation donors while Hillary was Secretary of State had ties to foreign governments, report says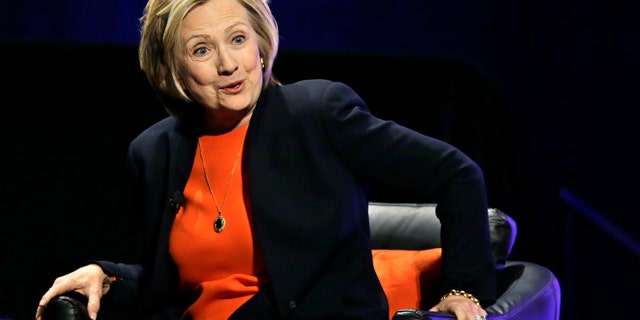 The Clinton Foundation raised millions of dollars from individuals with ties to foreign governments and state-owned companies while Hillary Clinton was Secretary of State, according to a published report.
The Wall Street Journal reported late Thursday that more than a dozen such individuals, along with their foundations and companies, gave between $34 million and $68 million in the years after Clinton became America's top diplomat in 2009.
The report could raise questions about whether the Clinton Foundation used the individuals to skirt a prohibition against taking money directly from foreign governments that was insisted upon by the Obama administration in the run-up to Clinton's confirmation. Last month, the Journal revealed that the foundation had begun accepting donations from foreign governments after Clinton left the State Department in 2013.
Clinton, who is considered the clear front-runner for the 2016 Democratic presidential nomination, was criticized by members of both parties after the initial Journal report. The critics saw the acceptance of foreign donations as representing a potential conflict of interest in a potential president. In response, the foundation said it would consider re-imposing the prohibition if Clinton did run for president as expected.
The Journal reports that the donors include Victor Pinchuk, a former member of the Ukrainian Parliament whose foundation gave $8.6 million to the Clinton Foundation between 2009 and 2013. Another donor is Prince Turki al-Faisal, a member of the Saudi royal family and a former ambassador to the U.S. who gave an undisclosed amount in 2013 and 2014.
Other donors include Venezuelan media mogul Gustavo Cisneros, who owns one of that country's largest television stations. He gave between $500,000 and $1 million, at various times, including during Clinton's State Department tenure.
Another donor, a London-based businessman with ties to Bahrain's state-owned aluminum company, was acquitted on bribery charges last year. His foundation donated between $1 million and $5 million to the foundation.
A Clinton Foundation spokesman repeated prior claims that the donors did not give to the foundation with the expectation of political access.
"Like other global charities and nongovernmental organizations, the Clinton Foundation receives support from individuals all over the world because our programs are improving the lives of millions of people around the globe," spokesman Craig Minassian told the Journal.
Click for more from The Wall Street Journal.