Chicago mayoral candidate gives out hundreds of thousands of dollars to potential voters at church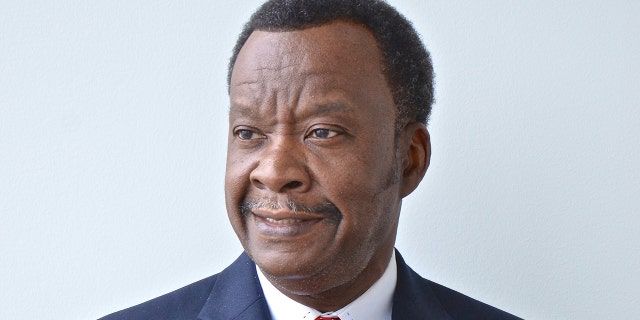 NEWYou can now listen to Fox News articles!
A millionaire businessman running for mayor in Chicago blessed a multitude of churchgoers – and potential voters – Sunday by handing out hundreds of thousands of dollars.
Willie Wilson, one of several Democrats who plan to take on incumbent Mayor Rahm Emanuel in next year's election, handed out $300,000 to about 2,000 worshipers at a church on Chicago's South Side Sunday morning, an aide told WGN-TV.
The giveaway at the New Covenant Missionary Baptist Church was orchestrated by the Dr. Willie Wilson Foundation, the nonprofit announced on social media. The foundation said it was "one of the biggest property tax relief assistance" events of the year, although "seniors and less fortunate will also receive a helping hand."
Wilson allegedly said a portion of the donated money — $100,000 of it — came from Republican Gov. Bruce Rauner, who also attended Sunday's event, Politico reported.
However, while Rauner has donated to the foundation in the past, he was not aware that cash would be distributed during the event, Alex Browning, a spokesman for Rauner, told Fox News.
"The governor respects Dr. Wilson's philanthropic pursuits, but believes distributing cash is inappropriate for any candidate seeking public office," Browning said.
F. Scott Winslow, Wilson's campaign manager, claimed the donations were legal since it was "absolutely not" a campaign event.
"While he happens to be a candidate, he's been a philanthropist for 30 years," Winslow told WGN, adding he's donated about $500,000 since announcing his mayoral bid.
CHANCE THE RAPPER BUYS CHICAGO WEBSITE, SEEKS RAHM EMANUEL'S RESIGNATION
Matt Dietrich, a spokesman for the Illinois State Board of Elections, told Fox News a formal complaint has not been filed, but if the funds were strictly from the foundation, it wouldn't be a problem.
"All we know about this is what has been in media reports," Dietrich said. "If the money came from his foundation and not his campaign committee, and the other details as have been reported are correct, then it likely would not violate the Campaign Finance Act. However, the State Board of Elections does not want to engage in extensive speculation about a situation which could generate a formal complaint for which the State Board of Elections would be the hearing body."
"We've been paying people's property taxes for years," Wilson told the Chicago Sun-Times, saying it is "a normal thing for me."
He said some of the money was in the form of checks cut by the foundation, but he also handed out cash because some people do not have bank accounts.
"I keep money on me just to give it out," Wilson told the newspaper. "We don't turn them down. We give what we can give."
Sunday's event was criticized by some Chicago lawmakers.
CHICAGO POLICE CHIEF FIRED BY RAHM EMANUEL WILL RUN AGAINST HIM FOR MAYOR
"Check this out if you wonder why Illinois politicians are often a national joke," state Rep. David McSweeney, a Republican, said on social media. "How can Willie Wilson, a candidate for Mayor of Chicago, literally hand out CASH at a public event? This is so wrong!"
State Rep. Emanuel Chris Welch, a Democrat, accused Rauner of using Wilson "to buy votes."
"Handing out cash in the Black Church," he said. "How about creating jobs dude!"
Rauner, who faces investor and Hyatt hotel fortune heir J.B. Pritzker in the gubernatorial election this fall, reportedly discussed criminal justice reform and the state's high property taxes while at the church.
"You pay the highest property taxes in America here in Chicago and the South Side and the south suburbs," he said, according to WGN. "This is wrong. The system is broken and I'm trying to fix it."