Census Instructs Staff to Use Caution Following Attacks on Employees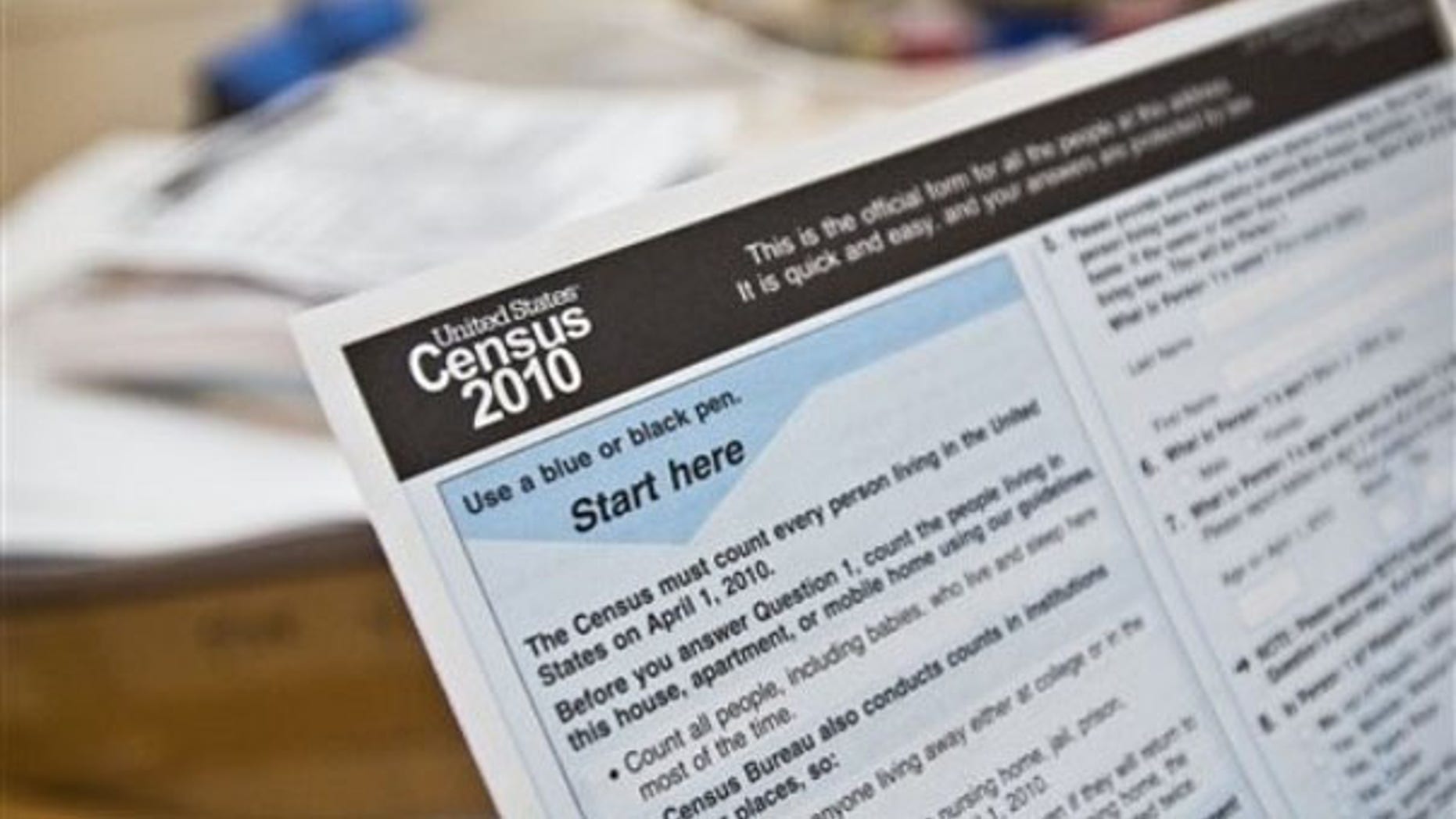 The Census Bureau is monitoring the safety of its workers after 15 incidents of violence were reported against employees going door-to-door to finish up work on the once-in-a-decade head count.
More than 600,000 Census takers started canvassing neighborhoods across the country this month to follow up with residents at 48 million addresses who did not return their Census forms in full. With so many workers on the street, the bureau says attacks are bound to happen.
But the recent incidents underscore the need for both Census workers and members of the public to be on guard. In one case, a Tampa man was accused of going after a Census worker with a pickaxe. In another, a northern California homeowner wielded a crossbow.
"They are rare, but certainly one incident is going to be too many. So we're always concerned," Census spokesman Stephen Buckner told FoxNews.com.
The bureau is also aware of an incident in which a Census worker is accused of committing a crime. In southern Indiana, a 39-year-old Census worker allegedly broke into a home and attacked and raped a 21-year-old mentally handicapped woman. Buckner confirmed the suspect is a Census worker who underwent background checks before he was hired.
But most of the incidents this year have involved violence against Census workers. According to the bureau, there have been 15 attacks or threatened attacks on employees since mid-March, with most of them happening in the last couple of weeks. They include two armed carjackings, two sexual assaults and two incidents of weapons being fired at Census takers.
In addition, five Census employees have died in auto accidents.
Buckner said the bureau is giving Census workers safety training, urging them to report suspicious behavior, "immediately remove" themselves from an area when they feel unsafe and "remain calm if you encounter an agitated dog."
Dog attacks are a common hazard for Census workers. During the 2000 Census, 1,103 dog bites were reported -- and a 71-year-old Census taker was killed by a pack of dogs in Indiana. The bureau separately recorded 180 assaults on its employees during the canvassing period, which lasts until mid-July. Nine Census workers were accused of crimes, though all but one of the cases were dismissed in court.
This Census is no less eventful. Last month, an Idaho man reportedly fired a shotgun near a Census worker. A Tampa man was arrested after he allegedly grabbed a large pickaxe out of his car and threatened a Census taker near his apartment, according to MyFox Tampa Bay. The 65-year-old man was charged with aggravated battery. According to The Union newspaper, a homeowner in northern California over the weekend threatened two Census takers with a crossbow and a machine gun.
Employees in other lines of work that entail going door-to-door encounter similar hazards. According to the United States Postal Service, 2,863 dog bites were reported by its 316,000 letter carriers last year. The USPS does not track assaults on its employees.
UPS spokeswoman Susan Rosenberg said that while the UPS also does not track attacks on its workers, they are very rare. She said UPS workers, with their brown uniforms and official trucks, are highly recognizable and usually well-received.
Buckner said attacks on Census workers could generally be because some people feel they do not have a right to be on their property.
In another disturbing incident in Houston, a man posing as a Census worker barged into a home Saturday with two other suspects and stabbed a city employee who lived there to death. According to police, the three suspects ransacked the house, assaulted the other people in it and escaped in a pickup truck.
To raise the level of trust between residents and Census takers, Buckner said the bureau is telling the public to look for several factors to verify the identity of a Census worker.
Census workers will not ask to enter a home, will be carrying a white ID badge and will have a black satchel with the Census logo on it, he said.
If they don't, Buckner said, "All of that stuff should be red flags."
He said the Census also implemented new screening measures in the hiring process this year -- now requiring applicants for the part-time positions to go through an FBI fingerprint check as well as a general background check.