CA Congressional Candidate Accuses Rival's Campaign Of Following Her Into Church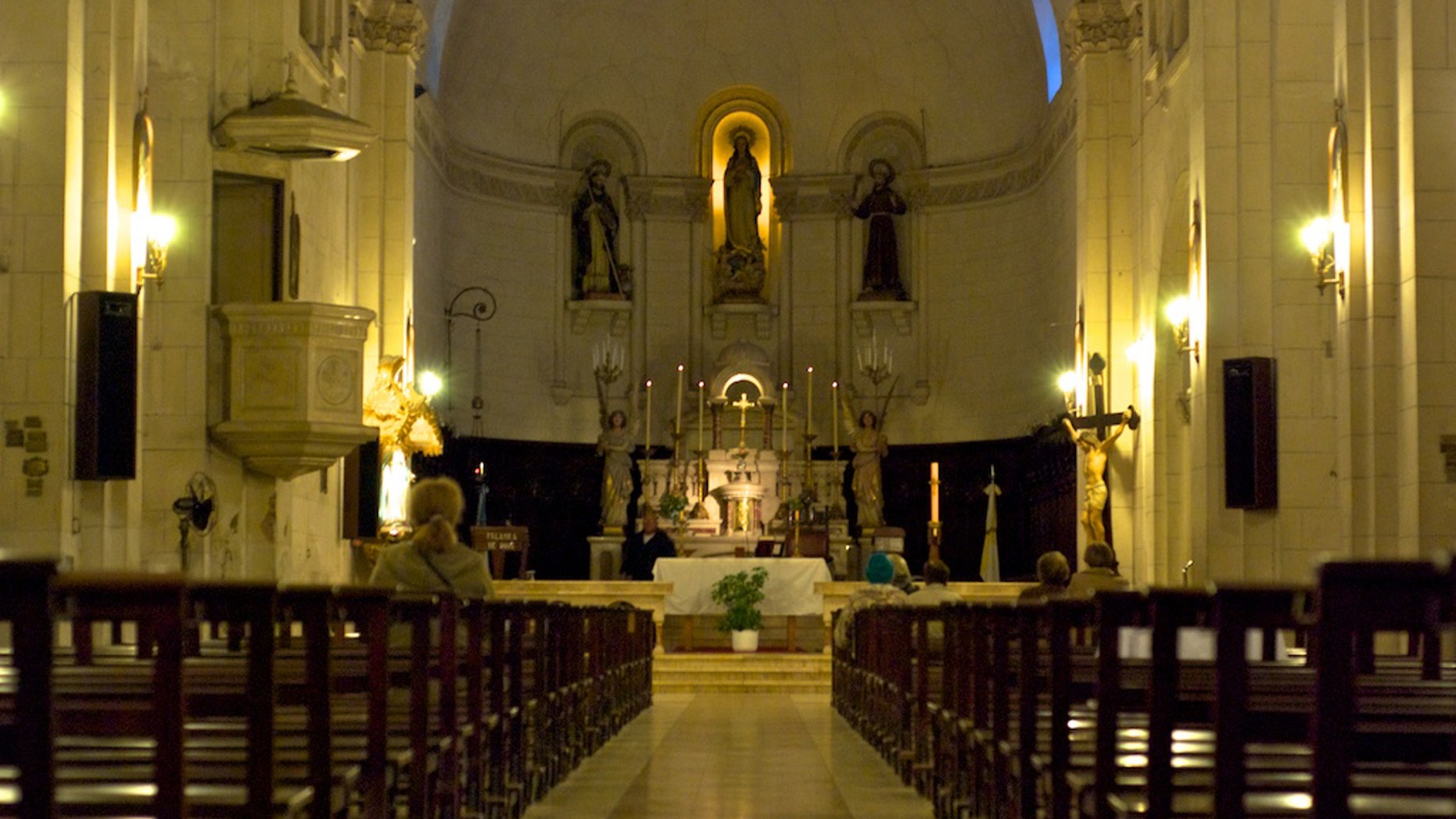 The fight for the 21st congressional district seat in California has reached an unusual place – church.
Candidate Amanda Renteria accused her opponent, incumbent David Valadao, a Republican, of having someone working for his campaign follow her into church.
The tracker, she said, followed into Our Lady of Guadalupe over the weekend, asked her questions while she walked down the aisle, and even videotaped her as she knelt to pray.
"This is a step too far," Renteria said in an interview with the Fresno Bee. "If anyone does this, it is inappropriate. There is no way you should be invading a person's privacy in church when you are praying."
But Valadao's campaign has denied involvement, saying the incumbent does not employ people to follow opponents in the hope of observing or recording something embarrassing that can be used against the other candidate.
The trackers, reports the Fresno Bee newspaper, apparently worked for America Rising, a conservative political action committee that focuses on opposition research – for the benefit of Republican candidates -- to, essentially, dig up dirt on Democratic candidates and capture embarrassing moments for use in ads or commercials.
America Rising spokesman, Jeff Bechdel, told the Fresno Bee that the tracker went too far.
"The tracker was used on a per event basis," Bechdel said in an email quoted by the newspaper.
"His behavior was clearly too aggressive and violated our rules of conduct. He will no longer be tracking events for America Rising."
Renteria said that the campaign worker went so far as to ask her questions while she walked down the church aisle and even videotaped her.
Renteria said that she understands that campaigns uses trackers for that coveted "gotcha" moment that can be used to discredit or embarrass opponents.
But in a letter she fired off to Valadao, whom she believed was somehow linked to the tracker's actions, Renteria said the church stalking "reached a truly absurd level of inappropriateness and personal violation."
Valadao spokesman Tal Eslick firmly denied any involvement with the tracker and said that the incumbent does not like the idea of hiring them.
"Dave does not like trackers following him and they have for months," Eslick said.
Valladao contends that trackers have videotaped his home.
Renteria said to the newspaper that if trackers have done work for her campaign, they have restricted themselves to public events.
Follow us on twitter.com/foxnewslatino
Like us at facebook.com/foxnewslatino