Bush Visits Dallas Hardware Store, Jokes About Applying for Job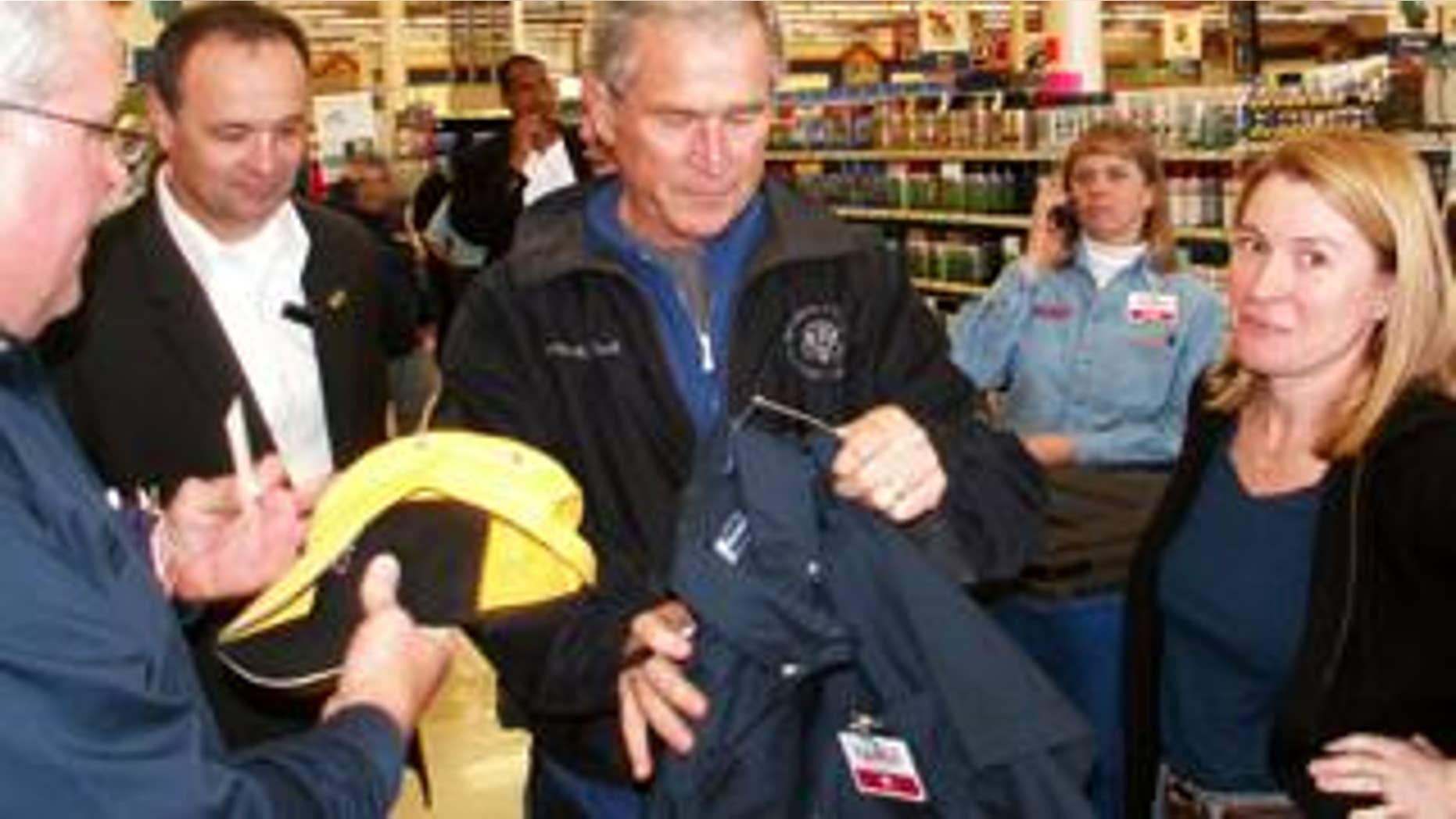 In one of his first outings in Dallas since leaving the White House, former President Bush made a surprise appearance at a hardware store Saturday and joked, "I'm looking for a job."
Bush was responding to an open letter to him from the store's manager inviting him to consider a position as a part-time greeter.
Kyle Walters, president and CEO of Elliot's Hardware, wrote in a letter published in The Dallas Morning News on Feb. 5 that the position of greeter would offer Bush several perks, including a flexible schedule to allow him to travel to Crawford, an opportunity for him to maintain his people skills, ample parking -- including space for his security detail -- and an employee discount for any projects Bush many have on the "Honey-Do" list.
Bush has not accepted the position, but he spent about an hour browsing the aisles and purchased batteries, flashlights and WD-40, the store said in a news release.
"We are thrilled Mr. Bush was able to stop and get a few items for his new home," Andrea Bond, a spokeswoman for Elliot's Hardware, said.
The Bushes' moved into their new home Friday in a wealthy north Dallas neighborhood, one month after leaving the White House.
Rob Saliterman, a spokesman for Bush, said the former president and his wife "are glad to be back in Dallas, appreciate the warm welcome by their neighbors and look forward to once again being part of the Dallas community."
The Associated Press contributed to this report.