Bureaucratic tussle over Trump portrait could be first of many
A dispute at a Florida VA medical facility could foretell the coming of widespread bureaucratic battles when thousands of copies of President Trump's official portrait are sent out to be displayed in federal facilities around the nation.
The portraits, in addition to ones of Vice President Mike Pence and various cabinet officials, will replace those of their predecessors, as dictated by tradition. But to some in the politically polarized bureaucracy, the prospect of President Trump's likeness watching over them is already causing problems. Rep. Brian Mast, R-Fla., on Tuesday helped hang unofficial portraits of the new administration in a VA medical center in his West Palm Beach district, only to see them promptly taken down.
"I insisted that I would like to see them hung," Mast told Fox News in an email. "The information desk called for a maintenance person who was seen helping me hang it."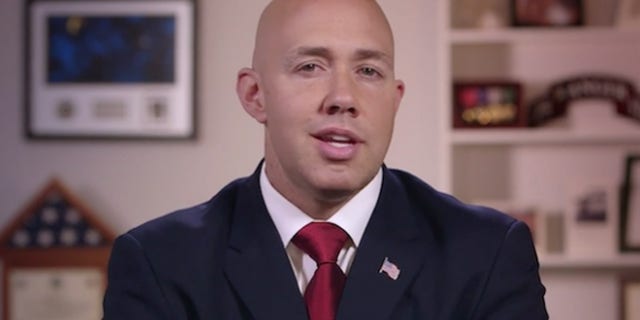 Mast's portraits of Trump and VA Secretary David Shulkin were placeholders – the federal General Services Administration's publishing office has not said when the official portraits will go out. Mast, a U.S. Army veteran who lost both legs to an IED in Afghanistan, felt strongly that the frames already emptied of portraits of President Obama and former VA Secretary Robert McDonald should be occupied immediately and brought his own photos of Trump and Shulkin.
Mast told Fox News that he has heard from constituents annoyed that an official Trump portrait was not hanging at the same medical center where he receives treatment. Mast said when he raised the issue, he was told by unidentified bureaucrats something to the effect of "Trump is not our president."
"I left and the leadership had the portraits removed."
Mast said he called ahead on Tuesday to announce his intentions, only to be told to "leave the portraits at the front desk instead of hanging them," he said. But after he left, he learned the portraits had been immediately taken down.
"I left and the leadership had the portraits removed," Mast said.
Officials at the medical center did not immediately respond to Fox News' request for comment, but CBS 12 News reported that officials said the portraits were taken down after being deemed "inappropriate" and that portraits on display at the VA must be approved by the "central office."
Even when the official portraits go out, there may be squawking among federal employees opposed to Trump. The Internet is rife with stories regarding similar situations at federal offices, including one unconfirmed incident at an Environmental Protection Agency office. But an EPA official told Fox News that once official portraits go up, no one will be taking them down.
"The official portraits go up in federal buildings and if anyone is taking them down, it's illegal," head of communications for the Environmental Protection Agency's transition team, Doug Ericksen, told Fox News. "We're focused on protecting public health and the environment—we'll let them play politics on the Hill."
It's not new for holdovers from prior administrations to object to working under the watchful gaze of a president they did not support, but most bureaucrats get over it, said Karl Rove, who was a senior advisor to President George W. Bush and is now a Fox News contributor.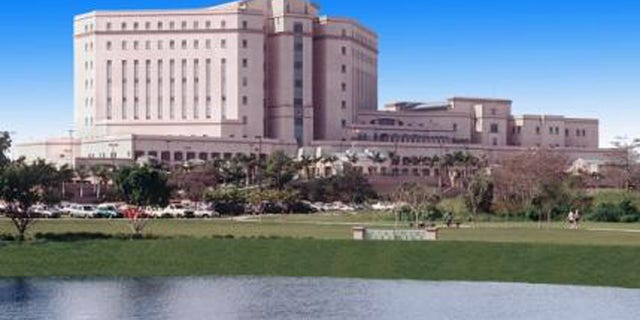 "The President is selected by our constitutional process, so while there were rumblings of complaints when President Bush took Office, there were no overt 'we're not taking Bill's photo down,'" Rove told Fox News. "Trump is the President—if they don't like that, nothing gave them the authority to supersede him, or the right to say 'he's not my President' –that's just silliness."
Richard Painter, chief White House ethics counsel to President Bush, said federal employees who object to the president or his policies to the point of taking down a portrait need to find another job.
"When you have civil servants pushing back by not putting up photos of the President, that is a terrible mistake and it should be repudiated," Painter told Fox News. "They don't have to like, or agree, with the President, but they need to do their job, and if people are going to have a problem looking at a portrait of the President of the United States, they'll have to resign."