Brewer files brief with Supreme Court in appeal over immigration law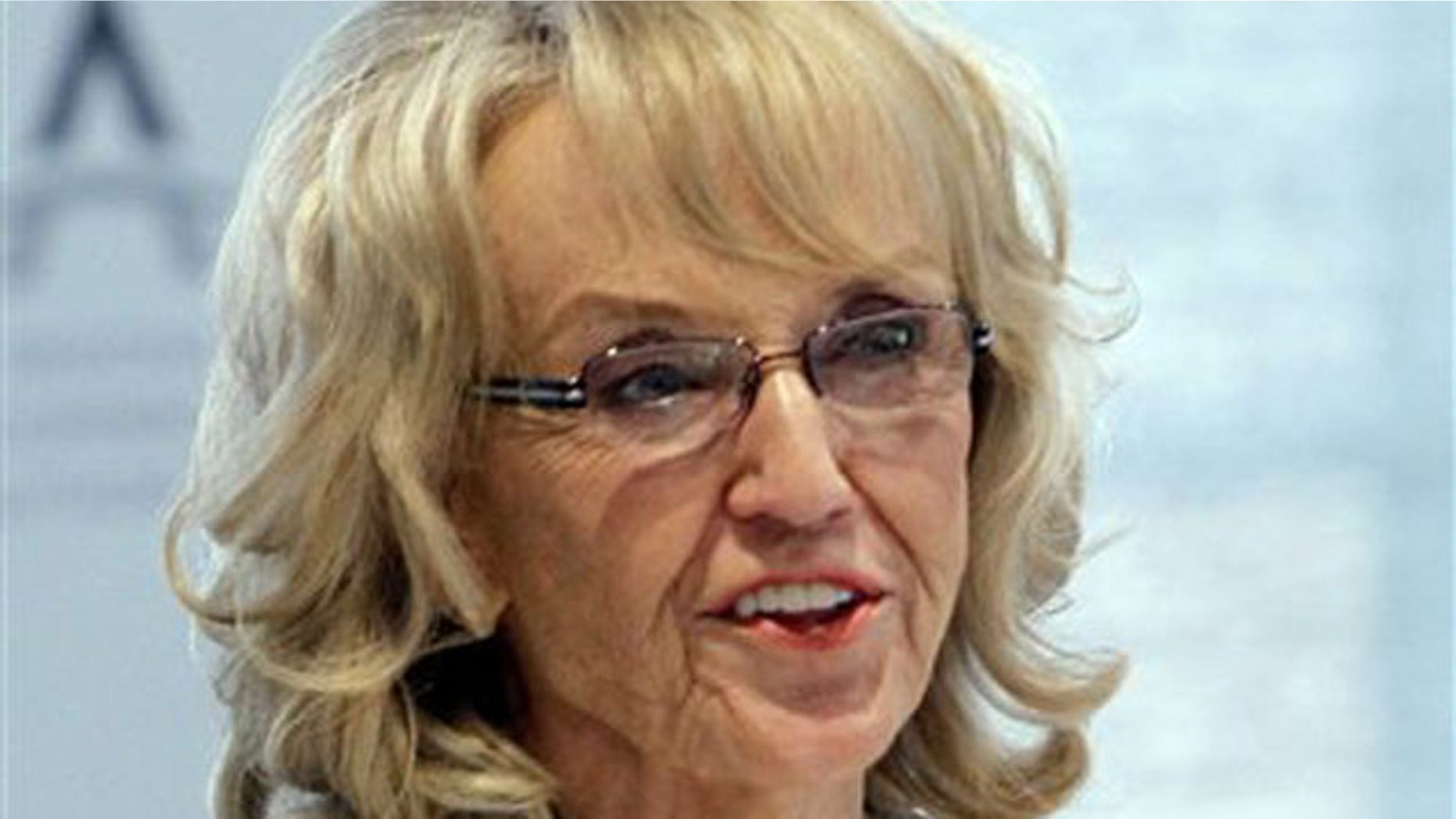 PHOENIX – Lawyers for Arizona Gov. Jan Brewer filed their opening brief with the U.S. Supreme Court in her appeal of a ruling that blocked enforcement of the most controversial sections of the state's immigration enforcement law.
The governor is asking the nation's highest court to overturn a ruling that, among other things, barred a requirement that police -- while enforcing other laws -- question the immigration status of those they suspect of being in the country illegally.
The governor said in a written statement on Monday that the debate isn't just about Arizona's immigration law. "Rather, it is for the constitutional principle that every state has a duty and obligation to protect its people, especially when the federal government has failed in upholding its core responsibilities," the governor said.
The Supreme Court will hear arguments on the Arizona law on April 25.
Brewer lost her first appeal in April when a three-judge panel of the 9th Circuit Court of Appeals rejected her request to overturn a July 2010 decision by U.S. District Judge Susan Bolton.
Bolton had blocked key provisions from going into effect, including also a requirement that immigrants get and carry registration papers. But she allowed other parts, such as a ban on obstructing traffic while seeking or offering day-labor services on streets, to take effect.
Lawyers for the governor argued that Arizona bears the brunt of America's border problems and that the 9th Circuit's decision conflicts with Supreme Court precedent.
The 9th Circuit had said the federal government is likely to be able to prove the law is unconstitutional and likely to succeed in its argument that Congress has given the federal government sole authority to enforce immigration laws.
Brewer's attorneys argued that the Arizona law doesn't impose new immigration standards, but rather seeks to use state resources to enforce federal rules.
They said the issue before the Supreme Court is whether federal immigration law trumps parts of Arizona's immigration statute, as opponents of the law have argued.
"They suggest that immigration is so different from every other area of law that even parallel efforts at cooperative law enforcement are forbidden," the governor's attorneys wrote.
The U.S. Department of Justice, which sued Arizona in a bid to invalidate the law, didn't have immediate comment late Monday afternoon on the governor's filing.
In the past, the federal government has argued the law intrudes on its exclusive authority to regulate immigration, disrupts relations between the U.S. and Mexico, hinders cooperation between state and federal officials and burdens legal immigrants.