Bowe Bergdahl: 'Have We Just Put A Price On Other U.S. Soldiers?' Blasts Sen. Cruz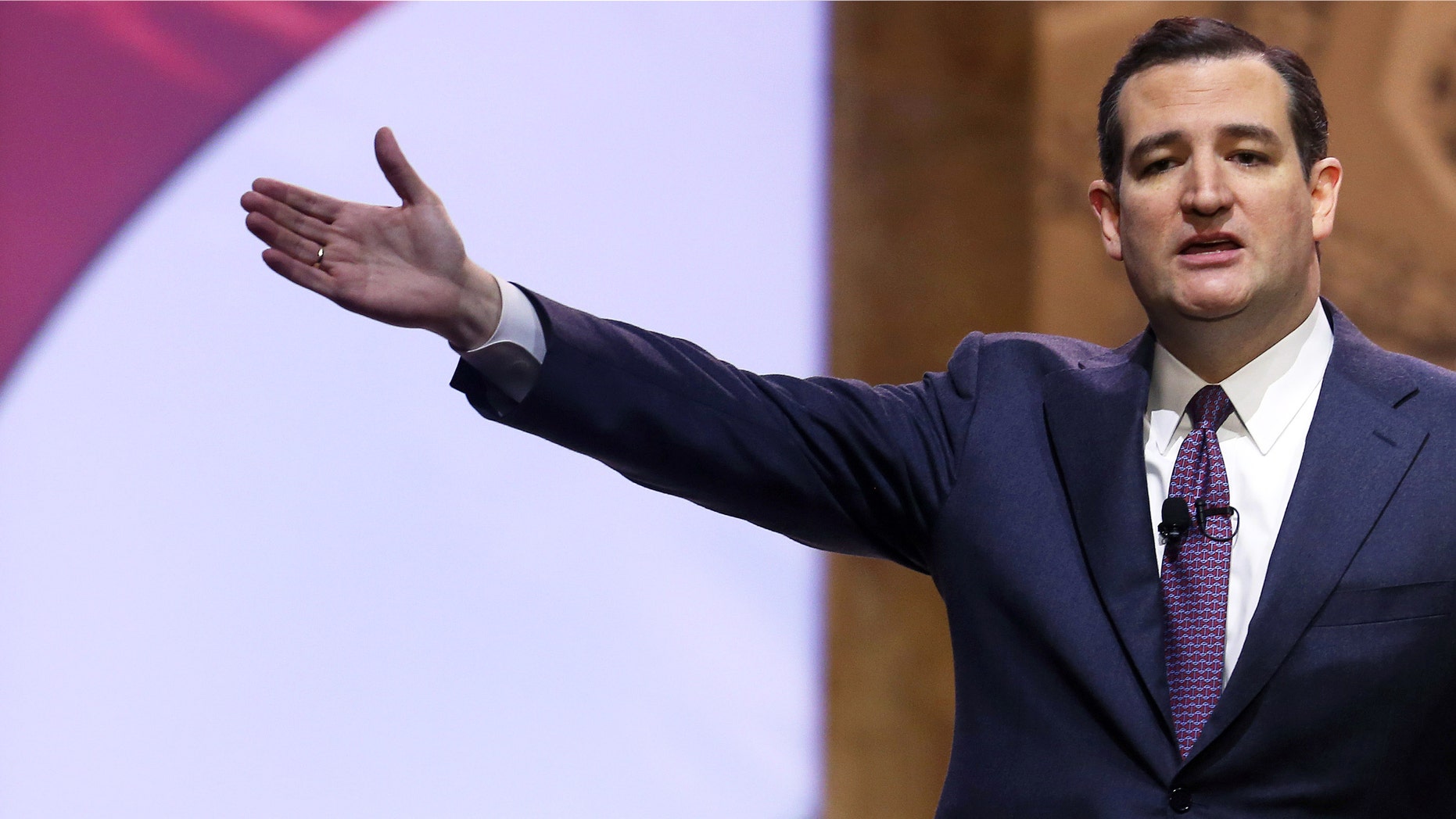 The release of Army Sgt. Bowe Bergdahl has not been an uncomplicated yellow-ribbon celebration.
Just hours after his release after five years in Taliban hands – which was completed with the exchange of five terrorist suspects from the Guantanamo Bay Detention Camp – Bergdahl's return home has been stirring debate in Washington over whether it will heighten the risk of other Americans being snatched as bargaining chips.
"Have we just put a price on other U.S. soldiers?" asked Sen. Ted Cruz of Texas. "What does this tell terrorists, that if you capture a U.S. soldier, you can trade that soldier for five terrorists?"
Cruz, who spoke on ABC's "This Week" Sunday, said Bergdahl's release is emotional and powerful and will be celebrated, but the terms of the deal are "very troubling."
"I do not think the way to deal with terrorists is through releasing other violent terrorists," he said. "Can you imagine what he would say to his fallen comrades who lost their lives to stop these people who were responsible, either directly or indirectly, for threatening or taking U.S. civilian lives?
Cruz continued: "The idea that we're now making trades, what does that do for every single soldier stationed abroad? It says the reason why the U.S. has had the policy for decades of not negotiating with terrorists is because once you start doing it, every other terrorist has an incentive to capture more soldiers."
He called out President Barack Obama on the precedent that the trade could be setting.
"It's part and parcel with the pattern we've seen of the Obama administration across the board," the senator said.
Other Republicans agreed with Cruz, saying the deal could set a troubling precedent — one called it "shocking." Arizona Sen. John McCain said of the five Guantanamo detainees, "These are the hardest of the hard core."
Republican Rep. Adam Kinzinger of Illinois said, "I'm going to celebrate him coming home," but added that the release of "five mid- to high-level Taliban is shocking to me, especially without coming to Congress."
U.S. officials said Sunday that Bergdahl's health and safety appeared in jeopardy, prompting rapid action to secure his release. "Had we waited and lost him," said national security adviser Susan Rice, "I don't think anybody would have forgiven the United States government."
In weighing the swap, U.S. officials decided that it could help the effort to reach reconciliation with the Taliban, which the U.S. sees as key to more security in Afghanistan. But they acknowledged the risk that the deal would embolden insurgents.
And in Kabul Monday, the Afghan Foreign Ministry called the swap "against the norms of international law" if it came against the five imprisoned Taliban detainees' will. The ministry said: "No state can transfer another country's citizen to a third country and put restriction on their freedom."
Tireless campaigners for their son's freedom, Bob and Jani Bergdahl thanked all who were behind the effort to retrieve him. "You were not left behind," Bob Bergdahl told reporters, as if speaking to his son. "We are so proud of the way this was carried out." He spoke in Boise, Idaho, wearing a long bushy beard he'd grown to honor his son, as residents in the sergeant's hometown of Hailey prepared for a homecoming celebration.
The five detainees left Guantanamo aboard a U.S. military aircraft flying to Qatar, which served as go-between in the negotiations. They are to be banned from leaving Qatar for at least a year. Among the five: a Taliban deputy intelligence minister, a former Taliban interior minister with ties to al-Qaida leader Osama bin Laden and a figure linked by human rights monitors to mass killings of Shiite Muslims in Afghanistan in 2000 and 2001.
Bergdahl, 28, was being treated at Landstuhl Regional Medical Center in Germany. Officials did not offer details about Bergdahl's health to support their contention that his release had to be arranged without delay. Rice on one hand said he had lost considerable weight and faced an "acute" situation. Yet she said he appeared to be "in good physical condition" and "is said to be walking."
Questions persisted, too, about the circumstances of Bergdahl's 2009 capture. Defense Secretary Chuck Hagel declined to comment on earlier reports that the sergeant had walked away from his unit, disillusioned with the war. Such matters "will be dealt with later," Hagel said.
Hagel, visiting troops in Afghanistan, was met with silence when he told a group of them in a Bagram Air Field hangar: "This is a happy day. We got one of our own back." It was unclear whether the absence of cheers and applause came from a reluctance to display emotion in front of the Pentagon chief or from any doubts among the troops about Bergdahl.
That same point was made Monday morning by White House press secretary Jay Carney.
Carney, who is leaving the White House after more than three years, said, "In a situation like this, you have a prisoner of war, a uniformed military person that was detained. The United States does not leave our men and women behind in conflict. It was absolutely the right thing to do."
Asked in an NBC "Today" show interview about victory claims by the Taliban, Carney replied, "I caution anyone against buying the propaganda of terrorists."
Based on reporting by The Associated Press.
Follow us on twitter.com/foxnewslatino
Like us at facebook.com/foxnewslatino