Bloomberg Criticizes Palin for Mosque Tweet, but Says She's Not a Racist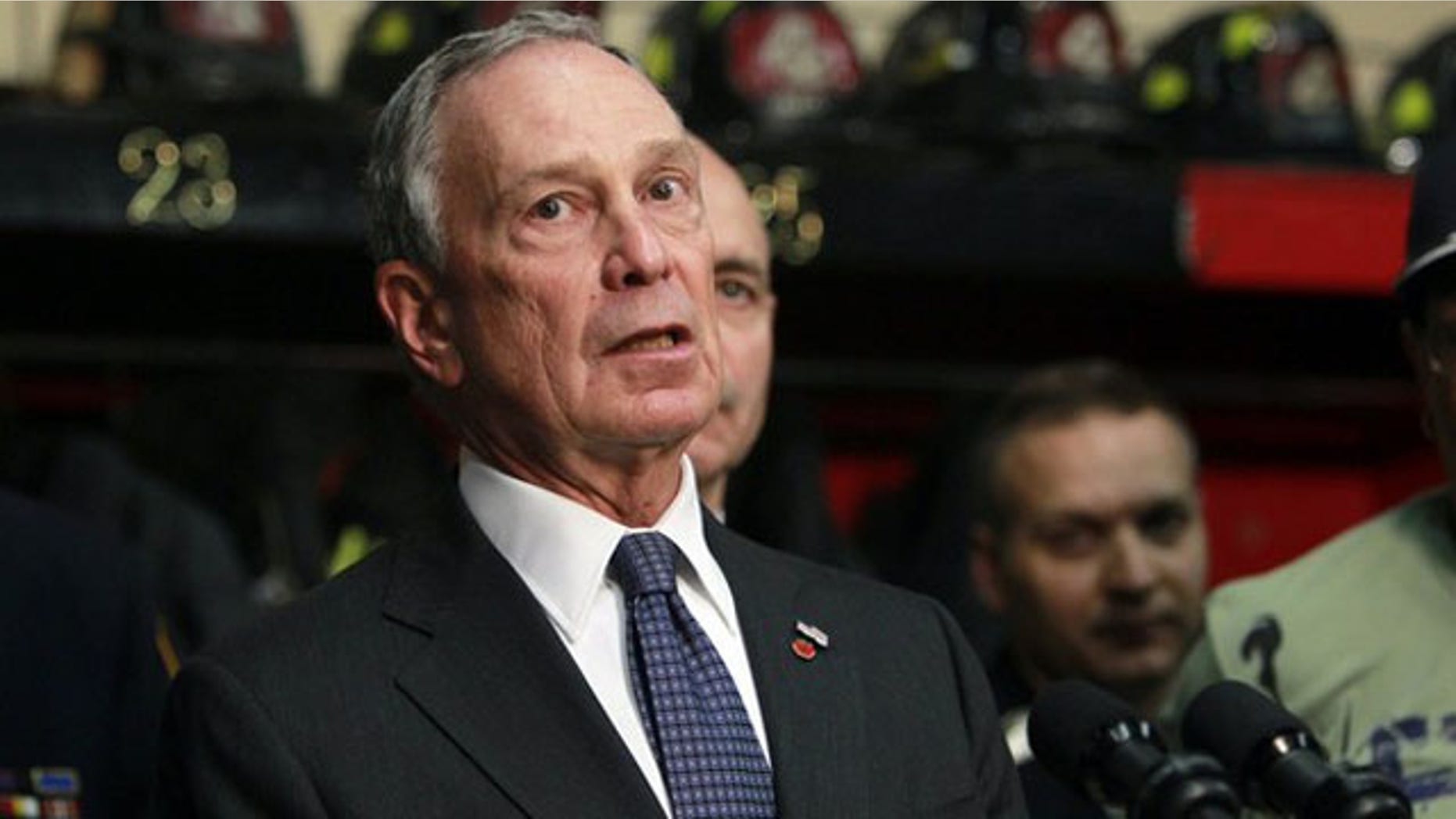 Sarah Palin is "not a racist," New York City Mayor Michael Bloomberg said Tuesday, following a tweet from his aide that suggested Palin's opposition to a planned mosque near Ground Zero was just that.
The former Alaska governor "tweeted" from her BlackBerry Sunday that New Yorkers should "refudiate" the building of a mosque just a few blocks away from where the World Trade Center once stood.
"Ground Zero Mosque supporters: doesnt it stab you in the heart, as it does ours throughout the heartland? Peaceful Muslims, pls refudiate," Palin wrote.
Bloomberg was quick to criticize Palin, telling reporters on Tuesday that Palin "has the right to her opinions but I could not disagree more."
"Everything that the United States stands for and New York stands for is tolerance and openness and I think it's a great message for the world that unlike another place where they might actually ban people from wearing a an item or they might actually keep people from building a building, that's not what America was founded on nor is it what America should become," Bloomberg said.
The mayor also said Palin is "not a racist, just for the record," following a tweet from one of his aides suggesting Palin's sentiments about the mosque are racist.
The aide, Andrea Batista Schlesinger, reportedly posted to Twitter: "@SarahPalinUSA whose hearts? Racist hearts?"
Bloomberg defended Schlesinger's right to speak out, saying, "Freedom of speech is just as important as freedom of religion."
The American Society for Muslim Advancement, a Muslim charity, plans to build a community center and mosque near the site of the 9/11 terrorist attacks in lower Manhattan, amid fierce opposition from Palin and other Republican lawmakers.
No funding has been raised for the project, which still needs further approval.
The Associated Press contributed to this report