Bipartisan concern grows on Capitol Hill about sale of Smithfield Farms to China Co.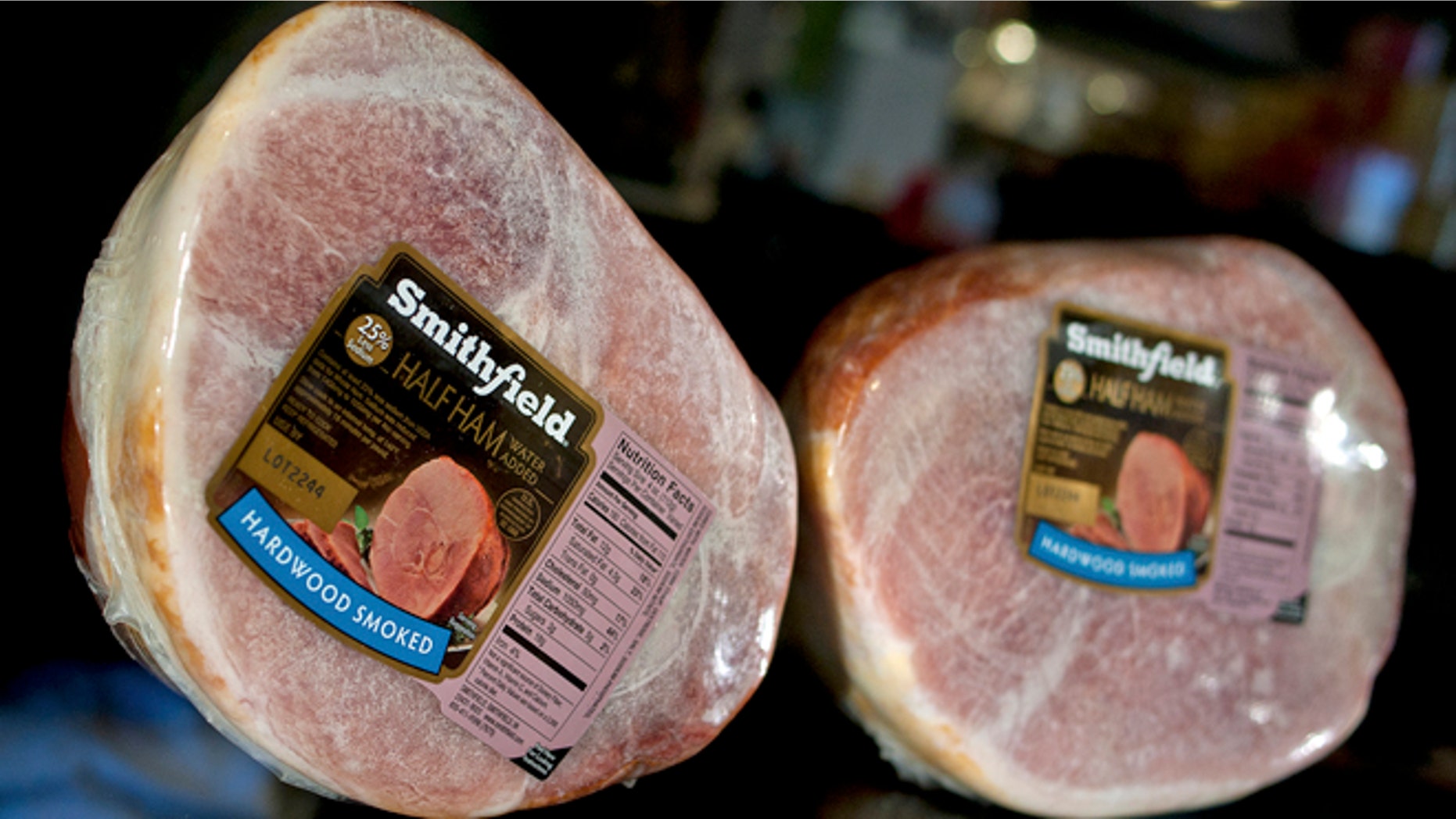 The chairwoman of the Senate Agriculture Committee has joined in the concerns on Capitol Hill about the proposed sale of Smithfield Farms to a Chinese company resulting in potential food-safety and national-security issues.
The proposed sale of Smithfield, the country's largest pork producer and processor, to Shuanghui International is valued at $7.1 billion and if completed would be among the largest Chinese acquisitions of a U.S. company.
"The agencies responsible for approving this possible merger must take into account China and Shuanghui's troubling track record on food safety and do everything in their power to ensure our national security and the health of our families is not jeopardized," Sen. Stabenow, chairwoman Senate Committee on Agriculture, Nutrition and Forestry, said earlier this week.
The Michigan Democrat points out that Shuanghui International -- China's leading pork producer -- admitted in 2010 that an illegal additive was put in its food products.
She also cited thousands of dead hogs found earlier this year floating down the Huangpu River in Shanghai and argued China's entire food system has recently been plagued by reports of contamination.
Stabenow is joined in her concerns by such Capitol Hill lawmakers as Iowa Republican Sen. Charles Grassley, Connecticut Democratic Rep. Rosa DeLauro and Virginia Republican Rep. Randy Forbes.
Grassley thinks the deal could squeeze family farmers and independent producers out of competitive markets and has called for reviews by the Justice Department and the U.S. Committee on Foreign Investment.

Though the sale has attracted international attention from the food industry to the financial markets, it has so far faced little public opposition beyond the Hill lawmakers and the National Farmers Union.
"Now, in one fell swoop, 26 percent of U.S. pork processing and 15 percent of domestic hog production will be controlled by a foreign company, union President Roger Johnson said.
The proposed deal also comes as Congress attempts to stop China's alleged currency manipulation and China President President Xi Jinping meet this weekend with President Obama in Palm Springs, Calif.
A bipartisan group of senators introduced legislation on Wednesday to stop China and other countries from the manipulation practice in which they intentionally undervalue their currency to give their companies an unfair price advantage in international markets.
Smithfield executives told investors in announcing the sale May 29 that the merger would open the company "to a large and growing Chinese market" while retaining "world-leading food safety and quality control standards."
"This is a great transaction for all Smithfield stakeholders, as well as for American farmers and U.S. agriculture," said C. Larry Pope, president and chief executive officer of Smithfield, the Virginia-based company known for its bacon, glazed hams and other pork products.
Smithfield has a history of exporting to China, among the world's biggest pork consumers.
Steve Meyer, president of Iowa-based Paragon Economics, points out the deal will not result in the United States importing hogs, in part a response to food-safety concerns.
"The hogs, the jobs will still come from the U.S," he told AgriNews. "A Chinese company will own it, but everything is geographically here."