Big Mandate, Low Expectations Greet 'Super Committee' on Debt Reduction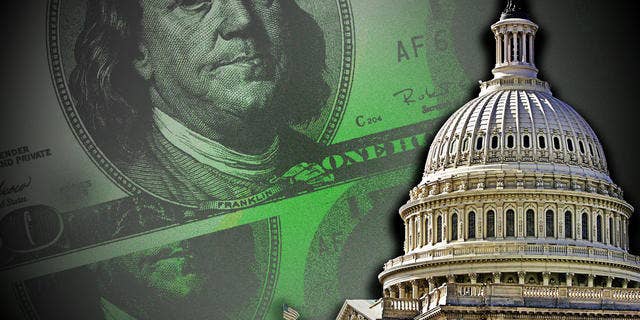 NEWYou can now listen to Fox News articles!
Members haven't been named yet, but appointees to the new congressional "super committee" tasked with achieving at least $1.2 trillion in debt reduction by the end of the year will find their colleagues hopeful but not necessarily optimistic about the outcome.
"I'm not putting all my stock in this committee," Rep. Paul Ryan, R-Wis., told "Fox News Sunday," adding that he would be willing to serve on the committee if House Speaker John Boehner named him to it.
"I think people are overemphasizing what this committee is going to achieve," he said.
"Whether I have confidence in the committee depends on who the committee is," said Rep. Charlie Rangel, D-N.Y. "Having 12 people that you and I don't even know who they are from the House and Senate determine the economic destiny of the United States of America, to me, is a complete forfeiture of our responsibilities as members of Congress. I am awkwardly embarrassed."
The select committee will be named this month by the four Democratic and Republican leaders of the House and Senate. Each leader will choose three members of the caucus and task them with getting about $1.2 trillion to $1.5 trillion in savings to accompany a $1.2 trillion hike in the debt ceiling.
The committee's recommendations will be due in November and voted on by Dec. 23. They can not be amended and will be passed with a simple majority -- no filibusters or other parliamentary maneuvering is allowed. President Obama will have the ability to veto the legislation but the administration will not be directly involved in the negotiations.
"This select committee, I believe, can really do what we haven't had the courage to do in the past. ... I think that a lot of us would have the courage to vote for what the most experienced people in Congress come up with," said Sen. John McCain, R-Ariz.
Coming up with a deal that could pass both houses of Congress is the ultimate trick, however. Republicans do not want tax rates to go up and will oppose any deal that includes tax hikes. Democrats are loathe to touch any aspect of entitlement spending that could impact recipients. Both sides' intransigence led Standard and Poor's to downgrade the U.S. credit rating over the weekend.
"The elephant in the room as we all know is Medicare and Social Security. And unless we are ready to reform those entitlements, we are not going to have a long-term fix for our physical problems," McCain said.on NBC's "Meet the Press."
"When you ask the public if they believe a balanced approach is required, almost 50 percent of registered Republicans agree that a balanced approach is required," said Maryland Democratic Gov. Martin O'Malley. "Millionaires and billionaires should be playing their fair share. We all need to pull together and create jobs and to make this new economy ours."
Even if the committee is successful, $2.1 trillion is not enough to satisfy S&P, especially as the debt is still set to increase by as much as $13 trillion over the next 10 years.
Sen. Lindsey Graham, R-S.C., suggested going back to the "grand bargain" negotiated by President Obama and House Speaker John Boehner before it blew up last month.
"At the end of the day this joint committee should look at what President Obama and Speaker Boehner tried to do to cut $4 trillion in deficits and get their ideas and try to see if we can find a bipartisan way forward," Graham told CBS' "Face the Nation."
"I don't think a grand bargain is going to come out of this because they're not putting health care reform on the table," Ryan said. "And that's why I'm hoping for just a decent down payment on debt out of this select committee."