Merrick Garland treads carefully on Durham probe, Hunter Biden questions at confirmation hearing
Garland asked about Russia investigation, Hunter Biden and more
Judge Merrick Garland, President Biden's pick to be the next attorney general of the United States, vowed to be "mindful of the tremendous responsibility" of leading the Justice Department during his confirmation hearing on Monday -- as Senate Republicans grilled him on hot-button issues, including John Durham's Trump-Russia origins probe and the Hunter Biden investigation.
At one point, when Sen. Ted Cruz, R-Texas, asked Garland if he would consider himself the president's "wingman" as former Attorney General Eric Holder referred to himself, Garland doubled-down on his previous comment that he is "not the president's lawyer... I will do everything in my power ... to fend off any effort by anyone to make" investigations political.
LIVE UPDATES: MERRICK GARLAND FACES SENATE CONFIRMATION HEARING
Taking questions from senators, Garland, who served as a prosecutor in the Oklahoma City bombing case in the nineties, committed to prosecuting those responsible during the Jan. 6 Capitol riots.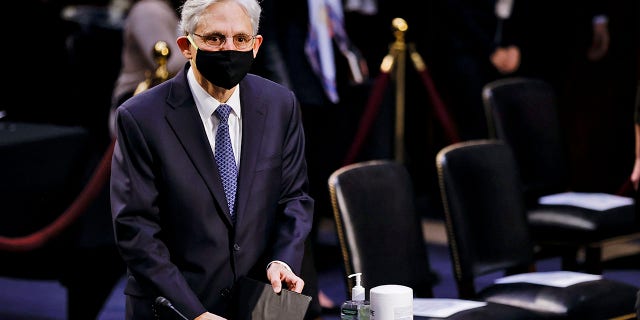 Pressed on Special Counsel John Durham's probe into the origins of the Russia probe, Garland said he didn't "have any information" on the investigation but didn't "have any reason" to think he should not continue the probe.
But Republicans weren't completely satisfied with the answer. Sen. John Cornyn, R-Texas, asked Garland to read the entirety of the DOJ inspector general report into the investigation -- also known as the Horowitz report -- that preceded the Durham probe. Garland agreed to do so.
GARLAND SEES 'NO REASON' WHY DURHAM SHOULDN'T BE LEFT IN PLACE FOR RUSSIA ORIGINS PROBE BUT DECLINES COMMITTAL
Biden's efforts to remove many U.S. attorneys, the top Republican on the committee, Iowa Sen. Chuck Grassley, told Garland is "why I'm especially concerned about the Durham investigation."
"Today you'll need to be clear about what your position will be," on the Durham investigation Grassley told Garland Monday.
Sen. Lindsey Graham, R-S.C., also pressed Garland on the Horowitz report. Garland said, based on his reading of the executive summary, "there were certainly serious problems with respect to FISA applications and particularly for Mr. [Carter] Page."
Garland's hearing began at 9:30 a.m. and is expected to go until late in the evening.
The hearing will continue Tuesday, but likely with outside testimony and not Garland himself. The hearing is the first high-profile nomination hearing in the Senate Judiciary Committee with Democrats in charge of the Senate and Judiciary Committee Chairman Dick Durbin, D-Ill., running the powerful committee.
MERRICK GARLAND: WHAT TO KNOW ABOUT BIDEN'S ATTORNEY GENERAL NOMINEE
Garland is a well-respected judge on the D.C. Circuit Court of Appeals, which is considered to be the second-highest court in the United States.
"The president nominates the attorney general to be the lawyer -- not for any individual, but for the people of the United States," Garland said in his opening statement.
He added: "If I am confirmed, serving as attorney general will be the culmination of a career I have dedicated to ensuring that the laws of our country are fairly and faithfully enforced, and that the rights of all Americans are protected."
He is expected to get enough votes to be eventually be confirmed as the next attorney general.
"I think you're a very good pick for this job," Graham said.
But Republicans are taking advantage of the nationally televised hearing Monday to attack Democrats on major issues and to pin Garland down on some major decisions he'll have to make if he is confirmed.
Republicans brought up questions Garland will face on the federal investigation into Hunter Biden's "tax affairs," which the president has steadfastly promised he will stay out of. Grassley asked Garland if he'd discussed the probe with the president.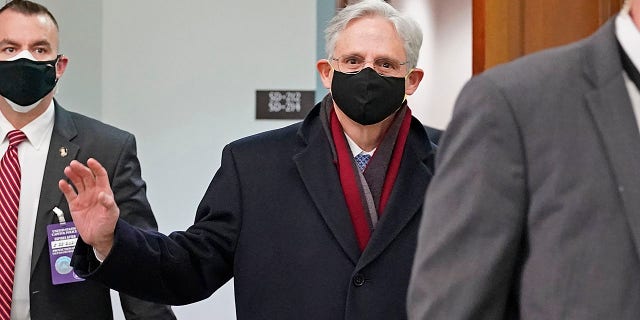 "I have not," Garland said. "The president made abundantly clear in every public statement... that decisions... will be left to the Justice Department. That was the reason I was willing to take on this job."
One potential question is whether Garland will commit to not firing Delaware U.S. Attorney David Weiss. Weiss was one exception to the resignations requested by the Biden administration of Trump-era U.S. attorneys, and Rep. Ken Buck, R-Colo., in a letter last week asked Garland to commit to following the president's lead. It's possible Senate Republicans could bring up that topic too.
GARLAND SAYS HE HAS NOT DISCUSSED THE HUNTER BIDEN CASE WITH THE PRESIDENT
Garland also tread carefully when he was asked about defunding police by Sen. Josh Hawley, R-Mo.
"He does not support defunding the police and neither do I," Garland said, referring to the president. "I do believe and President Biden believes in giving resources to police departments to help them reform and gain the trust of their communities."
Garland continued to say he supports creating "alternative ways of confronting some actors" like those with mental health problems and those who are suicidal "so police officers do not have to do a job that they are not trained for."
The nominee, however, was more forceful in declaring that there was not widespread voter fraud in the 2020 presidential election.
"No, senator," Garland said. "All I know is of course what I have been able to glean from public reports of government agencies. The Department of Homeland Security in the previous administration publicly described the last election as the most secure in American history. Some 60 or more courts rejected claims of fraud in the election. Some on legal grounds but many after providing an opportunity for the submission of evidence and rejected the evidence that was submitted as insufficient."
Garland added: "And Attorney general Barr authorized U.S. attorneys to investigate voter fraud after the election and before certification and at the conclusion he announced that the department has not found evidence sufficiently material of widespread voter fraud to have had an effect on the election."
In an emotional moment, Garland choked up after being asked by Sen. Cory Booker, D-N.J., about why he desires to be an attorney general dedicated to fighting hate and discrimination.
"My grandparents fled antisemitism and persecution. The country took us in. And protected us," Garland said, visibly emotional. "And I feel an obligation to the country to pay back and this is the highest best use of my own set of skills to pay back. And so I want very much want to be the kind of attorney general that you're saying I could become. I'll do my best to be that kind of attorney general."
Also among the expected topics is the alleged cover-up by New York Gov. Andrew Cuomo of nursing home deaths that allegedly resulted from the state's policies early in the pandemic.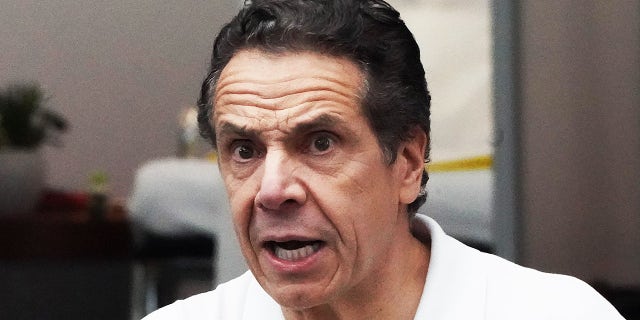 "When Judge Garland testifies before this Committee, we expect him to commit the Department of Justice to fully investigating this cover-up to determine whether any criminal laws were violated and to prosecute any violations," a group of nine Republicans led by Sen. Ted Cruz, R-Texas, said in a letter last week.
"We will also ask him whether he has the resources he needs to fully pursue an investigation, not only into the deaths that occurred in New York but the deaths that occurred in other states that adopted similar directives leading to the admission of COVID-19 infected persons into elder care facilities," the senators continued.
CUOMO SCANDAL WILL BE HOT TOPIC AS HEARINGS FOR BIDEN AG NOMINEE MERRICK GARLAND KICK OFF NEXT WEEK
Cuomo denies any wrongdoing. But he has come under increasing fire from both the left and right, not only for his administration's handling of the nursing home deaths but also the behavior of Cuomo and his aides toward those who criticize the governor.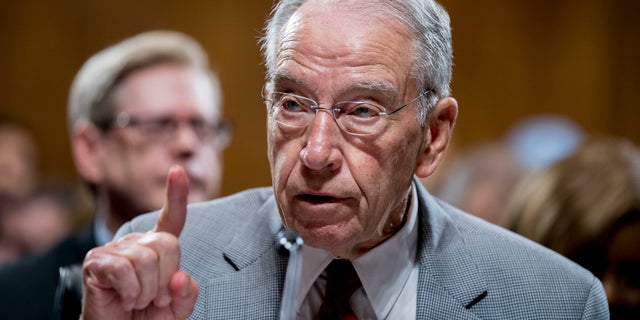 HUNTER BIDEN PROBE: AG NOMINEE GARLAND PRESSED BY GOP LAWMAKER TO KEEP US ATTORNEY HANDLING CASE
Garland will also face questions on President Biden's changes of policy from the Trump administration on immigration.
"I don't want a return to catch-and-release on the border," Grassley said during the hearing on Monday.
Garland, meanwhile, emphasized his commitment to prosecuting the members of the pro-Trump mob that attacked the U.S. Capitol on Jan. 6 and his belief that the U.S. must do more to make sure its justice system treats all equally.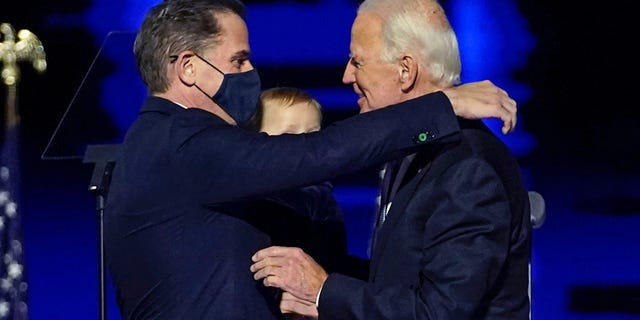 MERRICK GARLAND: WHAT TO KNOW ABOUT BIDEN'S ATTORNEY GENERAL NOMINEE
"If confirmed, I will supervise the prosecution of white supremacists and others who stormed the Capitol on January 6 -- a heinous attack that sought to disrupt a cornerstone of our democracy: the peaceful transfer of power to a newly elected government," Garland's opening statement reads. "That critical work is but a part of the broad scope of the Department's responsibilities."
He adds that the mission to uphold all Americans' civil rights "remains urgent because we do not yet have equal justice. Communities of color and other minorities still face discrimination in housing, education, employment, and the criminal justice system; and bear the brunt of the harm caused by pandemic, pollution, and climate change."
Durbin in some comments on Monday said that Garland's appointment is among "the most critical in department history."
CLICK HERE TO GET THE FOX NEWS APP
"The U.S. Department of Justice became the Trump Department of Justice," he said in his opening remarks.
"From separating thousands of innocent migrant children from their parents to banning innocent Muslims" to cracking down on protesters, Durbin said, the Trump DOJ "literally became an arm of the White House."
Garland was former President Barack Obama's Supreme Court nominee in 2016 after Justice Antonin Scalia died. But Republicans refused to give him a hearing, saying they believed that the winner of that election should have the opportunity to replace Scalia. Justice Neil Gorsuch now occupies that seat.
Fox News' Ronn Blitzer, Jodie Curtis and Evie Fordham contributed to this report.