Beretta considers leaving Maryland as O'Malley pushes tougher gun laws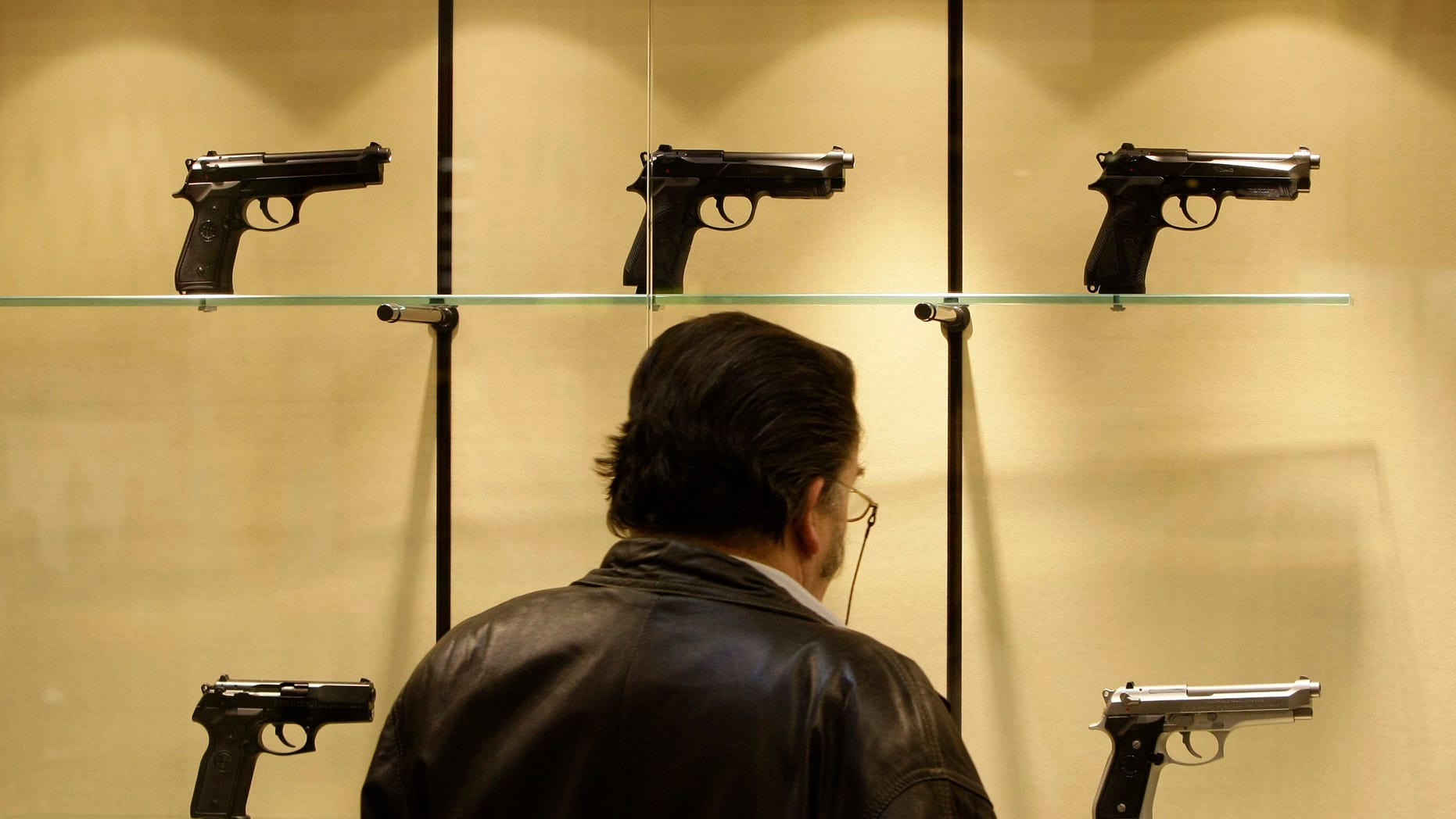 One of the world's biggest gun makers is threatening to move its Maryland manufacturing plant – along with roughly 400 jobs – as Democratic Gov. Martin O'Malley pushes one of the most ambitious gun-control agendas in the country.
Beretta USA executives have grown weary of the state's attitude on guns and reportedly have backed up their threat by pointing out the company moved a warehouse to neighboring Virginia in 1990 when Maryland previously tightened gun laws.
Republicans, who largely oppose the new legislation, are warning about the economic impact of Beretta's threats.
"We are pushing a legitimate manufacturer and good neighbor out of Maryland," Republican state Delegate Anthony J. O'Donnell told FoxNews.com on Wednesday.
"Losing them would be a big disappointment. Maryland has a reputation for having a horrible business climate, and this would be one more nail in the coffin," continued O'Donnell, the state House minority leader.
At least one other company in the United States is also considering such a move. The Colorado company Magpul, which makes high-capacity magazines and add-ons for semi-automatic rifles, took out a newspaper ad stating it would leave should the state pass a ban on such magazines and guns.
Meanwhile, Texas Gov. Rick Perry and South Carolina Rep. Jeff Duncan, Republicans, have invited gun makers to relocate to their state, promising no unwarranted government intrusion into the businesses.
Beretta, the nearly 500-year-old Italian company, arrived in southern Maryland in 1997.
A government contract in 1985 made Beretta the standard sidearm supplier for the U.S. military, helping the international company, and its small U.S. division, supply more than 500,000 guns to the Armed Forces.
The O'Malley-backed legislation – which includes bans on possessing assault rifles and high-capacity gun magazines – would unlikely impact Beretta's manufacturing.
However, possession of its 9mm pistol, with its 13-bullet magazine, would be illegal under legislation now moving through the Democrat-controlled General Assembly.
Beretta's civilian version of a Special Ops weapon now in production, and anticipated to be a big seller, also is expected to have the same fate. All that has company executives questioning why they should expand in a state where residents cannot buy some of Beretta's best products, though relocation would be costly.
Company board member Jeff Reh recently testified against the Maryland legislation, saying he understands the need to reduce gun violence, but the pending measure is not the answer.
He also told lawmakers that Beretta and two related companies over roughly the past 17 years have paid or are projected to pay $31 million in state taxes. And the group has invested or plans to invest an estimated $73 million over the same period.
"We are confronted with a state government that wants to ban our products at a time, by the way, when numerous other state governments are courting our investment," Reh added.
O'Malley aides told The Washington Post the pending legislation doesn't include a ban on the manufacturing of assault weapons, in part because of Beretta.
And O'Malley spokeswoman Raquel Guillory told the newspaper: "We think getting assault weapons off the streets and keeping this company can both be accomplished."
O'Donnell acknowledged the recent mass shooting in Connecticut and similar ones should be prompting lawmakers to look at ways to curb gun violence. "But most of the proposals do little to stop a tragedy like the one in Connecticut," he said.