Ballot box disputes: Democrats use legal action when losing races, but want results untouched when they lead
NEWYou can now listen to Fox News articles!
Democrats in at least five hotly contested races are either trying to preserve the results – when they are winning – or taking additional measures and legal actions to count more ballots if they find themselves trailing in the election.
In Georgia's governor race, Democrat Stacey Abrams filed a lawsuit to stop election officials from certifying county vote totals and restore at least 1,095 votes that weren't counted that could force a runoff election in the state.
Republican Brian Kemp has already claimed victory and slammed Abrams for clinging to the hope of winning the election. He said her victory was "mathematically impossible" because he's leading by roughly 59,000 ballots.
ABRAMS' CAMPAIGN PLANS ON JUDGE'S FAVORABLE RULING IN LAWSUIT, SAYS KEMP'S LEAD HAS NARROWED
But Abrams' campaign remains convinced they could close the gap, saying thousands of ballots may not have been counted. She previously accused Kemp, who was Georgia's secretary of state, of suppressing the vote.
Sen. Sherrod Brown, D-Ohio, claimed Wednesday that if Abrams doesn't win the race, then Republicans "stole it."
Lauren Groh-Wargo, the Democrat's campaign manager, tweeted on Tuesday that Abrams received 84.6 percent of the 2,738 votes reported Tuesday, noting that the margin to force a runoff election has narrowed to 18,617.
A judge will decide on Wednesday whether to rule in favor of Abrams, which would open a potential path to a runoff election, or effectively declare Kemp the victor.
Similar legal efforts are taking place in Florida. There, Democrats Andrew Gillum and Bill Nelson are trying to overturn the initial election results that proclaimed Republican Ron DeSantis as the next governor and former Gov. Rick Scott Florida's newest senator.
FLORIDA RECOUNT: WHERE DO THINGS STAND AHEAD OF THUSDAY 3PM DEADLINE?
Both sides hired lawyers after the leads for Republicans shrank to the figure that forces the state's secretary of state to order a recount.
Democrats accuse Republicans of trying to stop the counting of all votes amid their candidates' shrinking leads. Republicans, for their part, point to irregularities and mismanagement in the handling of certain votes, particularly in Palm Beach and Broward counties.
But Abrams, Gillum and Nelson aren't the only Democrats taking further actions to overturn initial results. Lesser-known Democrats trailing GOP rivals are asking for a recount while taking legal action.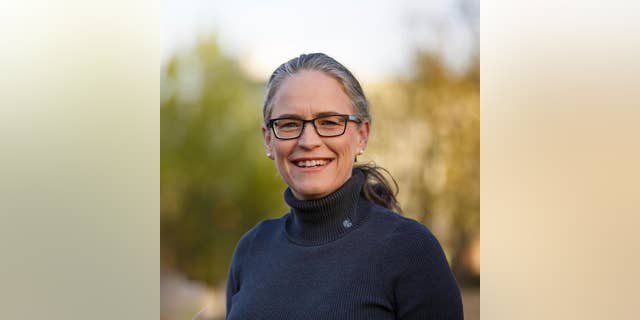 Carolyn Bourdeaux is trailing Republican incumbent Rep. Rob Woodall in Georgia's 7th Congressional District by about 500 votes.
She filed an emergency motion on Sunday asking to stop the certification of the results and give more time for Gwinnett County so that a cache of absentee and provisional ballots, previously rejected, could be counted.
She said on Monday that roughly 900 absentee and 2,300 provisional ballots in the county were rejected for "largely trivial reasons," such as a voter writing the day's date instead of a birthdate.
"Whether intentional or not, this is voter suppression."
"Whether intentional or not, this is voter suppression," Bourdeaux said at the press conference, according to The Atlanta Journal-Constitution.
The Republican campaign attacked the Democrat for trying to "overrule" non-partisan officials. "If federal judges rather than bipartisan election boards become the arbiter of local elections, all in our community will be the lesser for it," he said in a statement.
Similar legal efforts were seen in Texas and its 23rd Congressional District, where Democrat Gina Ortiz Jones went to court to extend the deadline for when provisional ballots could be confirmed.
Her legal challenge was dismissed by the court, The Dallas Morning News reported.
Jones is trailing Republican incumbent Rep. Will Hurd by a few hundred votes.
The Democrat said in a press conference that an election official in Bexar County did not make public the list of provisional voters. "We've had issues in Bexar County providing information that should be a matter of public record," she said. "This includes the list of folks that voted via provisional ballot."
FLORIDA'S PALM BEACH COUNTY VOTING MACHINES OVERHEAT, FORCING ANOTHER RECOUNT OF ABOUT 175K EARLY VOTES
The Republican campaign criticized Jones' lawsuit, saying it essentially asked for a break in Texas law.
"The goal of Gina Jones' desperate lawsuit was to force county election officials to violate Texas law," said Justin Hollis, Hurd's campaign manager, according to The Dallas Morning News. "In contrast, our campaign wants every vote to be counted with a clear, uniform standard in accordance with the law. If they are, the final vote tally will reflect the will of the voters and re-elect Will Hurd to Congress."
"The goal of Gina Jones' desperate lawsuit was to force county election officials to violate Texas law."
In California, two Republicans accused their Democratic opponents of trying to "steal" seats, and of "tampering" with ballots.
In the state's 39th Congressional District, Republican Young Kim, who would be the first Korean-American woman ever elected to Congress, on Monday accused Democrat Gil Cisneros and his campaign of "harassing and intimidating vote counters."
According to the most recent vote count, Kim is leading Cisneros by just 711 votes, though on Election Day she held a lead of over 4,000 votes.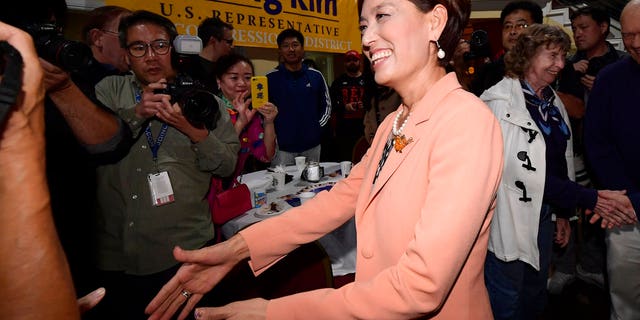 "The Gil Cisneros campaign has been desperate to influence and alter the outcome of this race by harassing and intimidating vote counters in Orange County — and earned a rebuke from the Los Angeles County Registrar for physical ballot tampering," Patrick Mocete, Kim's campaign manager, said in a statement.
The Cisneros campaign countered the claims by accusing Kim's campaign associates of being escorted from the Los Angeles County Registrar of Voters.
In light of Kim's diminishing lead, Cisneros also tweeted thanks to his supporters and promised to ensure "ensure every ballot is counted & every voice is heard."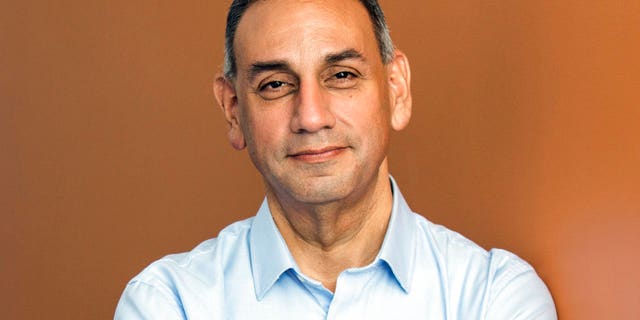 The county reportedly downplayed the allegations from both sides, saying campaign observers were asked to leave the building for violating rules.
"We have not addressed anything related to ballot tampering or physical tampering with ballots. Our process is transparent and secured," the county registrar said in a statement. "If observers are not following the rules, they are warned and after repeated incidents, asked to leave; which has only happened in a handful (3 or 4) cases without further incidence."
Similarly, in California's 45th Congressional District, Republican Rep. Mimi Walters accused Democratic opponent Katie Porter and her party of "preparing for a recount to try and steal this Republican seat after the fact."
She made the accusations in a few fundraising emails, obtained by Business Insider. At the time of the emails, Walters was leading Porter by around 1,000 votes, but by Tuesday afternoon Porter had edged ahead by 261 votes.
But not every Democrat is trying to ensure more ballots can be counted.
In New York's 22nd District, a judge approved Democrat Anthony Brindisi's request to impound the ballots from the election, effectively centralizing the vote counting process.
Brindisi is currently leading the race against Republican incumbent Rep. Claudia Tenney by over a thousand votes. The Republican campaign issued a reuke of the move to impound the ballots, saying it will be used to suppress the vote and cement the Democrat's victory.
"Anthony Brindisi is a desperate Albany machine politician who is watching his lead erode. Instead of letting the process play out to ensure votes are counted fairly as Claudia Tenney has done, Brindisi is turning to lawyers and intimidation to attempt to disqualify votes which are not for him," Raychel Renna, Teeney's campaign manager, told WKTV.
"What does Brindisi have to hide? Why is Brindisi trying to prevent votes from being counted? We will protect the integrity of this process and fight Brindisi's underhanded attempts to disenfranchise thousands of voters and potentially steal an election," she added.
The Associated Press contributed to this report.