Bachmann Takes Heat From Veterans' Group for Proposing Benefits Cuts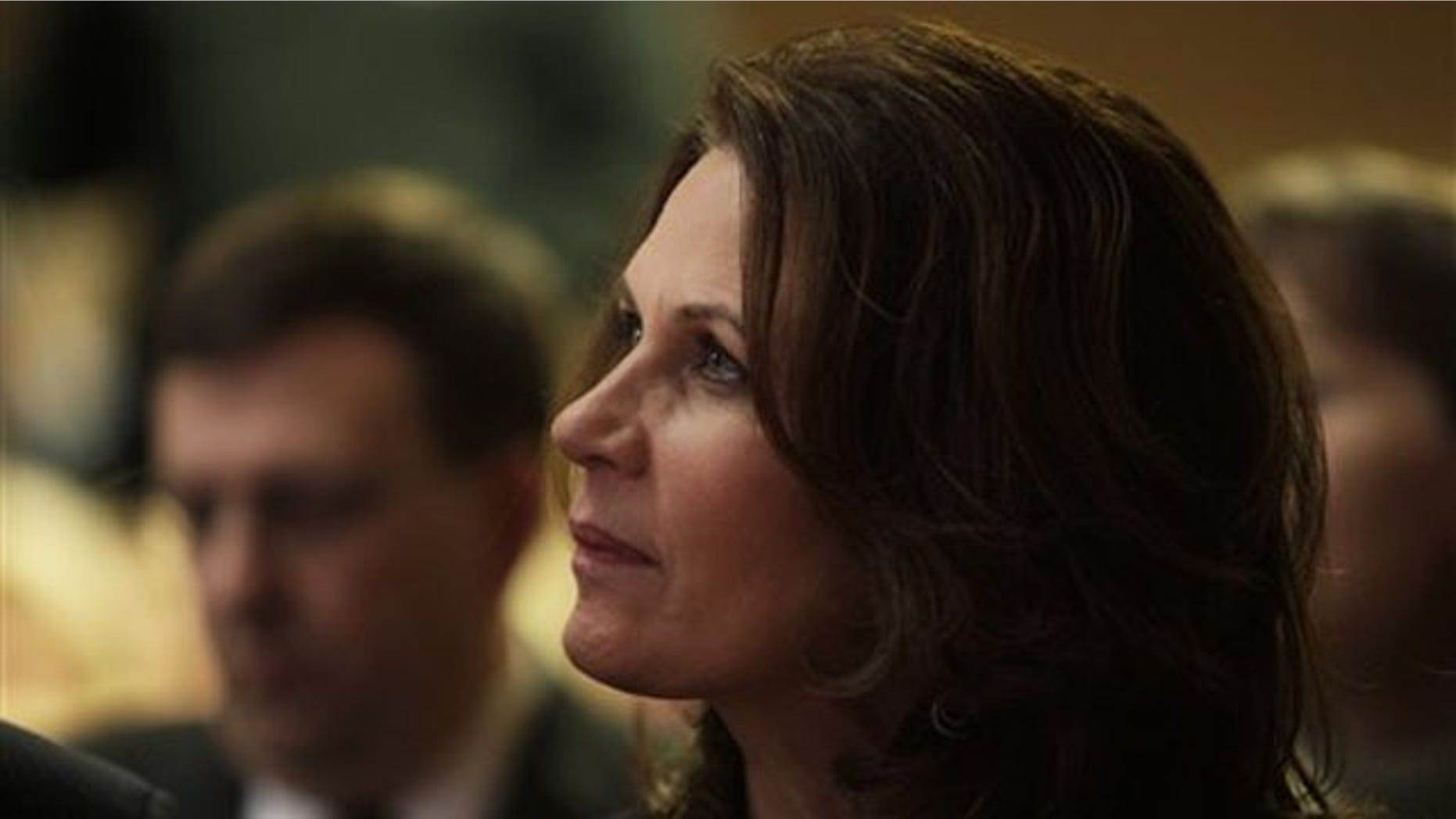 Conservative Rep. Michele Bachmann is taking heat from the nation's largest combat veterans' organization for proposing, as part of a broad list of spending cuts, a combination of reductions and caps in veterans' benefits.
"No way, no how, will we let this proposal get any traction in Congress," Richard Eubank, head of Veterans of Foreign Wars, said in a written statement released Friday.
The Minnesota Republican congresswoman, who is positioning herself as a leading critic of the Obama administration in the wake of the midterm elections, earlier this week outlined $400 billion worth of possible spending cuts. The plan projected huge savings from drastic measures like abolishing the Department of Education, overhauling farm subsidies and eliminating a host of Justice Department grants and programs.
Tucked into the outline was $4.5 billion in cuts targeting veterans. She proposed capping increases for health care spending at the Department of Veterans Affairs and cutting disability payments "to account for (Social Security) disability payments."
Reached for comment, Bachmann spokesman Doug Sachtleben told FoxNews.com in an e-mail that Bachmann is not pushing a "budget plan" and "has not introduced legislation to cut veterans benefits."
"Congresswoman Bachmann is not advocating for veterans' benefits to be abolished. She has always said that our nation must properly care for its heroes," he said.
Rather, Sachtleben described the proposal as a "list of suggested cuts to open things up for discussion" on how to reduce the nation's $14 trillion debt.
Mission accomplished.
Eubank called the pitch for veterans' payment cuts "totally out of step with America's commitment to our veterans."
"There are certain things you do not do when our nation is at war, and at the top of that list is not caring for our wounded and disabled servicemen and women when they return home," he said in a statement, urging Bachmann to tour a Minneapolis VA medical center and trauma center.
"The day this nation can't afford to take care of her veterans is the day this nation should quit creating them," he said.
Bachmann is one of several GOP lawmakers rolling out suggestions for high-dollar spending cuts, as the Congressional Budget Office warns that the nation's debt could reach the size of its entire economy by the end of the decade. President Obama is proposing a five-year partial spending freeze projected to save $400 billion. But that's just a fraction of the $1.5 trillion in red ink the federal government is expected to create this year alone.