Axelrod: White House Looks to Re-Energize Independents, Young Voters for 2010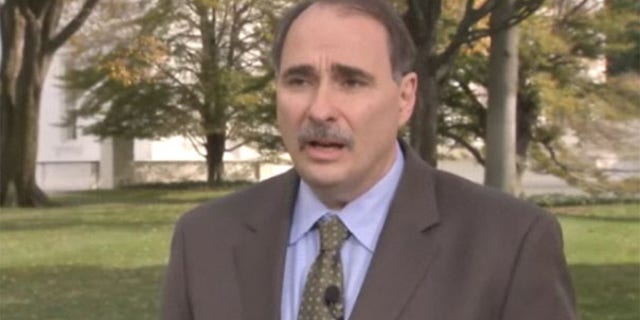 The Obama administration's goal in the 2010 midterm election will be to re-energize independent voters who backed Barack Obama during the 2008 presidential election but failed to turn out in sizable numbers for the New Jersey and Virginia gubernatorial races this year, White House adviser David Axelrod said Wednesday
"The goal looking forward to 2010 -- when we will in fact have a broad national election for Congress -- is to motivate those independent voters who voted for us last time, but stayed home this time," Axelrod said in a wide-ranging interview with Fox News, noting that many of those constituents are young voters.
Axelrod played down the impact of Tuesday's gubernatorial races in Virginia and New Jersey, where Democrats suffered crushing defeats, saying the contests "were really state races very much focused on state issues."
But the New York contest for the 23rd Congressional District was "the one race that was really a microcosm of the national debate," said Axelrod, who hailed Democrat Bill Owens' victory over Conservative Party candidate Doug Hoffman.
"The issues that we're discussing every day in Washington were very much on the ballot," he said, adding that Owens won by running on Obama's platform. "A Democrat hasn't held that seat for 140 years. ... I think that sends a strong message."
On the issue of Afghanistan, Axelrod said Obama is carefully considering all military options for defeating Al Qaeda in the country -- though he declined to give a precise deadline on the administration's strategy.
The president is "focusing on the objective that he began with and will continue to focus on, which is how to you best disrupt, dismantle and destroy Al Qaeda -- and how do you embrace a strategy in Afghanistan that best facilitates that," he said.
Axelrod added that Iran should "seize the opportunity" to accept a proposal that "would allow them to help their people and would get that uranium out of Iran and satisfy the international community."
"The international has come together in a way it wasn't before so the international community is more united and Iran is more divided," he said. "If I were the leaders of Iran I'd look at those developments and factor them into my decision."
Fox News' Major Garrett contributed to this report.