Authorities Remain on High Alert Despite No Evidence of Al Qaeda Plot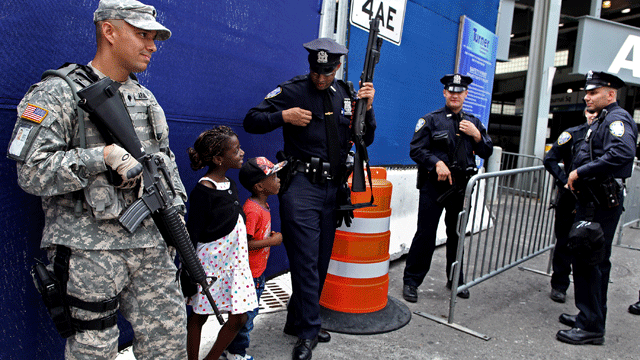 NEWYou can now listen to Fox News articles!
The 10th anniversary of the Sept. 11 terror attacks arrived Sunday with federal authorities on high alert in Washington and New York despite the lack of evidence that Al Qaeda was plotting to strike.
Since late Wednesday, counterterrorism officials have been chasing a tip that Al Qaeda had sent three men of Arab descent – at least two of whom could be U.S. citizens – to detonate a car bomb in one of the cities or cause as much destruction as possible.
But by Saturday, intelligence officials were still unable to corroborate any of the information and began questioning the tip from the source who had been previously reliable. One senior U.S. official told Fox News on Saturday that the possible plot was "looking more and more like a goose chase."
A U.S. official told Fox News on Sunday there is still no evidence "to substantiate the car bomb threat."
"No evidence to show Al Qaeda moved operatives into the country," the official said. "We are turning over every stone and it may go on well beyond today."
White House counterterrorism chief John Brennan said that President Obama met with his national security team on Saturday and Sunday morning over the potential threat.
"We are staying on top of all information that is coming in related to this possible threat," Brennan told Fox News Sunday. "We're making sure that we can assure the American public that if there's something out there, we will do our best to try and thwart any attack that might be planned."
A senior administration official told Fox News that while White House officials are staying on top of the situation, they are breathing at least a partial sigh of relief.
"I feel better today than I did yesterday and yesterday I felt better than the day before," the official said.
Obama honored the 9/11 dead by visiting Ground Zero Sunday morning. He will spend the day visiting all three sites where terrorists crashed planes a decade ago, killing nearly 3,000 people. He will speak Sunday evening at a memorial concert at the Kennedy Center.
Fox News' Ed Henry, Catherine Herridge and Jennifer Griffin contributed to this report.