Audit Criticizes South Carolina State U's Handling of Federal Dollars for Clyburn Center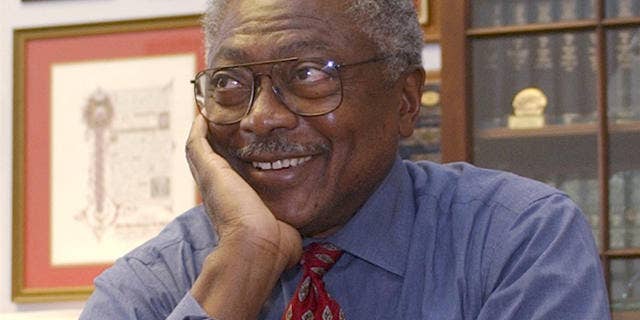 NEWYou can now listen to Fox News articles!
South Carolina's Legislative Audit Council has issued a report criticizing SC State University's handling of millions of dollars in federal funds for a 33 acre complex to study and improve transportation.
While the audit found no evidence of missing funds, it did point out "questionable" expenditures and a general climate of financial mismanagement.
The LAC began its audit last summer after state lawmakers expressed concern over more than a decade of construction delays at the school's James E. Clyburn University Transportation Center.
The report blamed the delays on "a lack of proper oversight and inexperience." It indicated the university has identified only $27 million of the $107 million needed to complete the center and has no plan in place to come up with the remaining $80 million needed to complete it.
In 2006, the SCSU transportation center lost its federal "Tier 1" designation, costing the university approximately $3 million in federal funds for the program.
The audit suggests the university reevaluate its plans for developing the transportation center, which would be completed in 2020, according to the LAC's best-case scenario.
According to the audit, SCSU began construction without verifying it owned all the land needed for the project.
"Construction began in October 2006 and in November 2006 the construction company determined that part of the site work and a proposed retention pond were on private property not owned by SCSU," according to the report.
In reviewing travel expenditures for university employees affiliated with the project, the LAC found "questionable" items, including reimbursement for meals at conferences where meals were already included in the registration fee. The LAC cited another instance where an employee submitted receipts for four nights of lodging, when the hotel reported the employee had only stayed for one night.
The LAC blamed "inadequate financial controls" for unwarranted travel reimbursements, overbillings and insufficient state matching funds. The audit suggests SCSU could be on the hook for more than $2 million.
"The most important finding in the report confirms what we've always known and said: there is no missing $50 million at SC State," university President George Cooper said in a written statement following the audit's release. "While we don't believe there is anything in the report that hasn't already been discussed, we will immediately and carefully review the rest of the findings and recommendations because we are committed to correcting the mistakes of the past, to reforming our policies and procedures and to moving forward to build a stronger university."