Arrested Alabama Protesters to be Released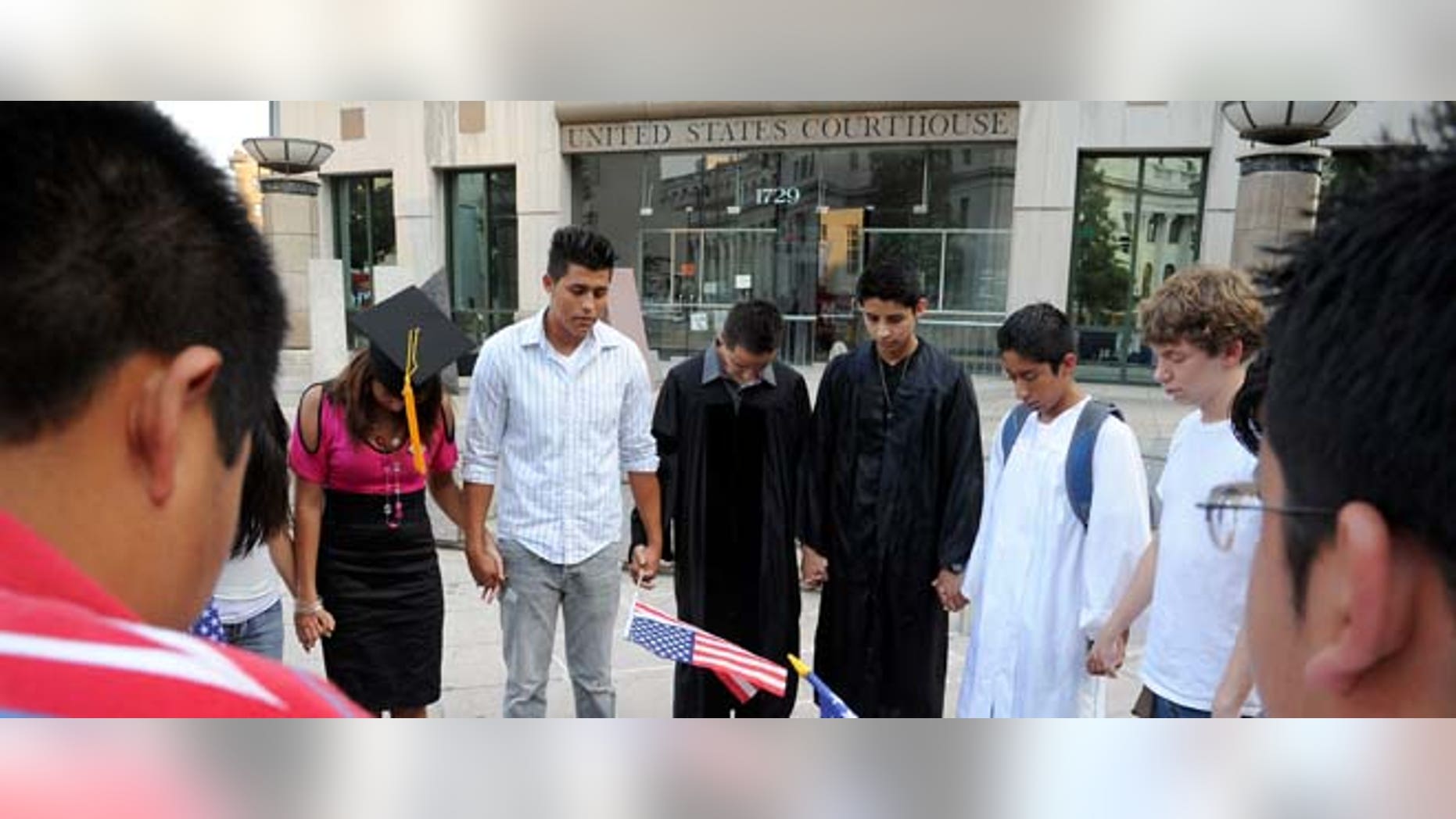 A dozen of the protesters arrested in Alabama earlier this week while demonstrating against the state's new, hard-line immigration law were expected to be released Thursday, their lawyer said.
The lawyer, Mike Winter, said his clients are in the process of posting bond and should be released Thursday afternoon.
One of those arrested during the protest Tuesday was a juvenile, and she was released into the custody of her parents.
Winter, who is based in Montgomery attorney, says federal immigration officials have not placed a hold on his clients. Winter said his clients are posting bond of $500 each.
A spokesman for federal Immigration and Customs Enforcement, Temple Black, said no detainer has been issued for any of those detained.
Those arrested are mostly college students who say they came to the U.S. with their families and do not have proof they are here legally.
They were among about 100 people, most of them Hispanic, who chanted slogans as they marched in light rain around the state Capitol and to the adjacent Statehouse where the legislature works.
"Undocumented, unafraid," ''No papers, no fear, immigrants are marching here," and "Ain't no power like the power of the people," were among the slogans the protesters chanted as they marched. Later, some were hauled off to jail in a yellow bus normally used by the city parks and recreation department.
Some sat down on Union Street between the Statehouse and the Capitol when police approached and warned them in English and Spanish that they would be arrested if they didn't move.
Federal courts have blocked parts of the Republican-backed law from taking effect, but both supporters and critics still call it the nation's toughest state law against illegal immigration. The Obama administration opposes the law, which it calls an overreach by the state.
Meanwhile, some of the Republicans who voted for Alabama's new immigration law say they are looking at making changes that they say will make the law easier to understand but won't weaken it.
Republican Sen. Gerald Dial says some mistakes were made in the bill and he's working with other senators to try to address them.
He doesn't want people renewing their professional licenses or buying car tags to have to prove their legal residency every year. Another Republican senator, Dick Brewbaker, says the documents needed to buy a vehicle and the documents needed to get a tag aren't the same, and they should be.
The bill's House sponsor, Republican Micky Hammon, says he wants to clarify that all military IDs are acceptable forms of legal residency, but he's opposed to major changes.
This story contains material from The Associated Press.
Follow us on twitter.com/foxnewslatino
Like us at facebook.com/foxnewslatino