Arizona Sheriff Vows to Continue Immigration Sweeps Despite Federal Downgrade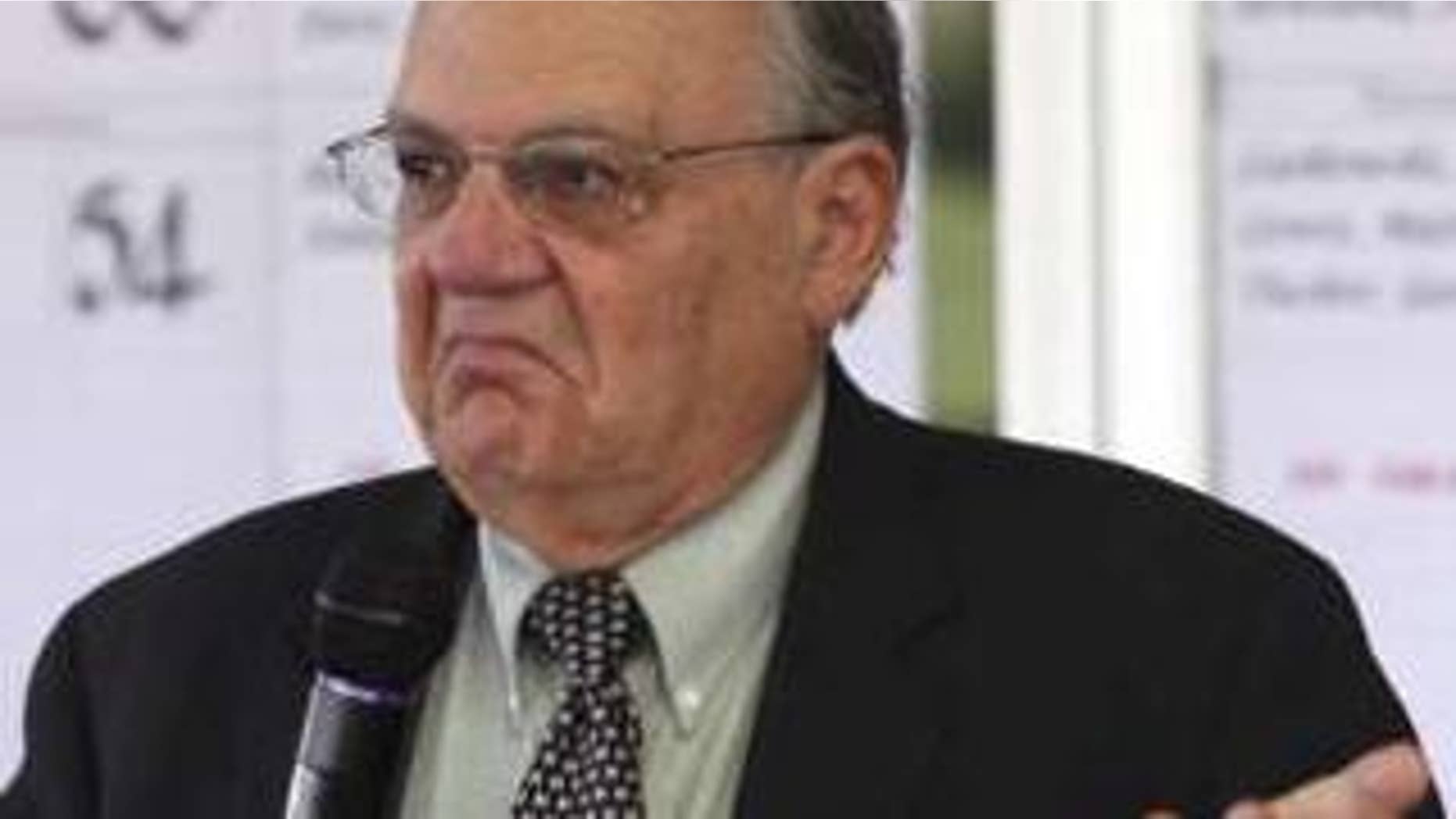 A firebrand Arizona sheriff known for his hard-line immigration enforcement is vowing to press ahead with an illegal immigrant sweep Friday, defying a revised Department of Homeland Security policy that takes away his federal authority to make such arrests.
"I'm not gonna stop," Maricopa County Sheriff Joe Arpaio said in an interview with FOXNews.com. He said the federal changes amount to a political hit job and that if Immigration and Customs Enforcement won't take illegal immigrants off his hands he'll personally drive them to the U.S.-Mexico border.
"Nothing will change," he said. "I'm not going to be deterred by any bully."
A spokesman with DHS or ICE could not be reached for comment. It's unclear whether the agencies will try to stop or punish the county sheriff should he go forward with the sweep on Friday.
The federal government stripped Arpaio of part of his federal authority to enforce immigration law by changing its rules under a program allowing local police to enforce those laws. Under the changes, Arpaio's jail officers would still be able to check inmates' immigration status but would not be able to make federal immigration arrests on the streets.
More than 1,000 local law enforcement officials nationally have had those special powers, but Arpaio has signed more officers onto the program than any other agency. He has 100 deputies under the program, and his office reports having investigated and arrested 33,000 illegal immigrants -- or 25 percent of total arrests under the program.
Arpaio claims he still has authority to make the arrests under state human smuggling laws and other provisions, regardless of whether he's charging the suspected illegal immigrants of any other crimes. He said that if ICE won't take his suspects, he'll drive them down to U.S. border patrol agents. If they don't take them, he said, "I assume they won't accept any illegals."
The idiosyncratic sheriff is one of the most controversial local officials in the country. He's cultivated a tough guy, almost outlaw, image -- occasionally referring to himself as the third-person, "The Sheriff," and unabashedly calling his band of volunteers and officials "the posse."
"I am the poster boy. Everybody knows that," he said.
But Arpaio is notorious among immigrant rights groups for his treatment of suspected illegal aliens once in custody. He is known for clothing inmates in pink underwear, making them work on chain gangs and subjecting them to other harsh conditions.
The Justice Department has been investigating his office over claims of discrimination and unlawful practices.
Frank Sharry, director of advocacy group America's Voice, said in a written statement last week that DHS should "pull the plug on bullies like Arpaio."
"It is making a historic mistake by lending the full force and legitimacy of the federal government to a rogue cop certain to go down in history as a serial violator of civil rights and an enemy of the Latino community," he said.
Homeland Security Secretary Janet Napolitano, previously the Arizona governor, said in a written statement that the latest changes are meant to "improve accountability and safety" in the detention facilities as part of the move to employ "smart and effective" immigration enforcement.
Arpaio remains defiant. He said he's glad to be able to conduct immigration sweeps without having to follow federal guidelines.
"They can't stop this sheriff. I don't report to the feds. I report to the people," he said. "They should give me a medal -- shouldn't be the Nobel Peace Prize, but it should be something."
Foxnews.com's Judson Berger contributed to this report.