Arizona residents complain about Border Patrol checkpoints placed 100 miles inland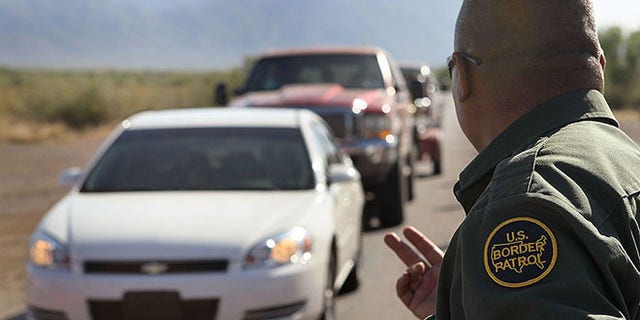 Two residents of Southern Arizona appeared before a Congressional committee in Washington, D.C., on Wednesday and testified that their communities have become more dangerous because of a Border Patrol strategy known as "Defense in Depth."
Under the program, the U.S. Border Patrol sets up checkpoints up to 100 miles from the border with Mexico. But residents Peggy Davis and Gary Brasher said at a House Subcommittee on Border and Maritime Security hearing that this has created a stretch of U.S. territory where people crossing into the country illegally have "free run," according to the Arizona Capitol Times.
"The unfortunate thing for those of us [who] live there is that that's where we live," Brasher told the subcommittee. "That's where we work, that's where our children go to school."
Brasher is a resident of Tubac, about 20 miles north of the border, while Davis lives in Tombstone, some 30 miles into the U.S.
Davis testified that people entering the country illegally have vandalized her ranch and robbed her son; she also believes they were responsible for the 2010 death of her friend, Robert Krentz.
The U.S. Border Patrol Chief Mark Morgan testified in support of the Defense in Depth, stating that it allows the agency to maximize its limited resources "to increase our ability to rapidly respond to threats and to strengthen enforcement."
He added, "I need to make sure that we have the resources to drive intelligence, gather intelligence, disseminate intelligence. To continue to drive those operations to, hopefully as a counter-network approach, take the fight before they get to the border."
Brasher and Davis also argued that Border Patrol needs more funding and resources, the Capitol Times reported, suggesting that more agents and better data collection would help.
The subcommittee's chairperson, Rep. Martha McSally (R-Arizona), would like the agency to reconsider Defense in Depth.
"Our enforcement posture should be arranged with the intent of anticipating, deterring and stopping most illicit activity before it enters our communities," she said at the hearing, "using the overwhelming majority of agents and technology as close to the line as terrain, access and agent safety will allow."