Election official in Arizona's Senate dispute represented figure in 'Fast and Furious' arms scandal
A county official in Arizona, whom Republicans accuse of destroying evidence to cover up "voting irregularities," has previously defended the accused ringleader of a group of gun straw buyers in Operation Fast and Furious, the federal operation that led to the death of a Border Patrol agent in the state.
Before he was elected in 2016 as Maricopa County recorder, Adrian Fontes was an attorney representing clients in narco-terrorism and firearms scandals.
MAIN SUSPECT IN OPERATION FAST AND FURIOUS ARRESTED TWICE BEFORE, REPORT SHOWS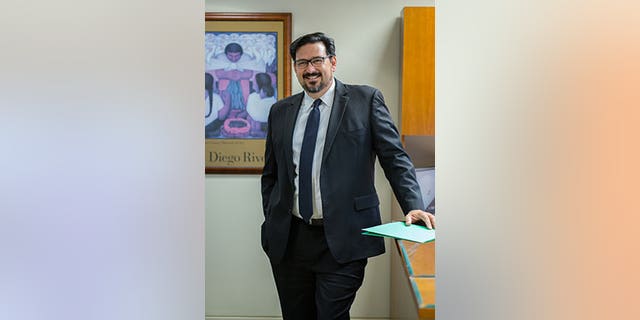 He is now at the center of a contentious vote-count procedure in Arizona's U.S. Senate race, where Democrat Kyrsten Sinema suddenly took a lead over Republican Martha McSally, thanks to votes mostly in Maricopa County.
The Republican Party objected to Fontes' efforts to allow voters to confirm that they signed early ballots that were dropped off on Election Day, and criticized the official for opening emergency voting centers the weekend before Tuesday's election and for mixing disputed ballots with valid ones.
ARIZONA SENATE VOTE COUNT SETTLEMENT REACHED; COUNTIES GIVEN EXTENSION TO CURE BALLOTS
The accusations of improper procedures led to a deal between Republicans and Democrats being struck in court on Friday, giving all counties in Arizona until this coming Wednesday to address problems with ballots.
"Adrian Fontes intentionally put himself above the law and the judicial process," Arizona Republican Party Chairman Jonathan Lines said in a statement before the agreement. "Such a man cannot be trusted to administer elections in Arizona. We are reviewing all legal options at this time and will continue to protect the rights of every legal voter in Arizona."
"Such a man cannot be trusted to administer elections in Arizona. We are reviewing all legal options at this time and will continue to protect the rights of every legal voter in Arizona."
Fontes, a Democrat, represented Manuel Celis-Acosta in 2011 following his arrest in Operation Fast and Furious, in which some federal officers aimed to sell firearms to Mexican drug cartels so the U.S. government could then track the weapons.
The accused man allegedly transferred around 2,000 weapons to the Sinaloa Cartel, including those that were allegedly used to kill Border Patrol agent Brian Terry.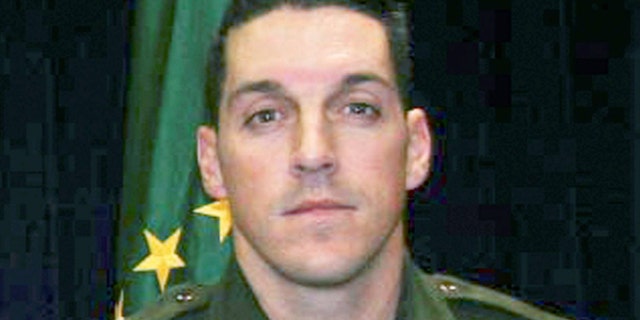 OPERATION FAST AND FURIOUS: THE STRAW BUYERS
But Fontes dismissed the role of the ringleader, saying the gun straw buyers -- those who purchase weapons for those who cannot -- were just "a bunch of kids" and not a "nefarious organization."
"A straw buyer is usually a kid who is 18-25, who needs a couple hundred extra bucks and knows somebody who knows somebody that has a way to make a couple extra bucks," Adrian Fontes told Fox News in 2012.
"The government wants a dramatic indictment, they want the conspiracy to sound like it's run out by highly sophisticated individuals who are involved with a particularly nefarious organization when the reality is it's just a bunch of kids," he added.
The main suspect in Operation Fast and Furious was arrested twice before, a report shows
In 2011, the attorney also represented Emilia Palomina-Robles, a woman who was part of the three-person group charged with an attempt to purchase a Stinger missile and other military weapons for a Mexican drug cartel.
Fontes accused the government at the time of "trying to see if they could make the charges stick" after the government kept the court filings sealed. "The government will have a tough time proving all the allegations," he said.
The woman was later sentenced to 10 years in prison for her role in the scheme to acquire the military-grade weapons on behalf of a drug cartel.