Arizona county charging juvenile Mexican drug mules as adults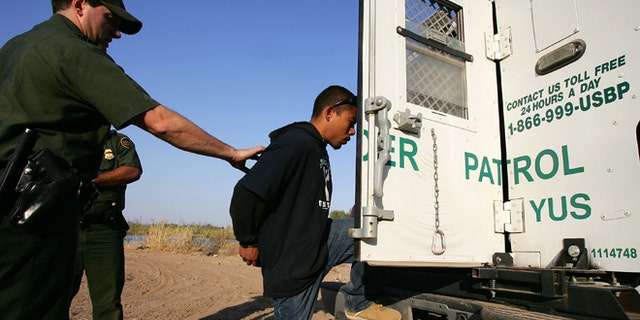 For decades Mexico's cartels have been using underage kids to smuggle drugs across the border and into Arizona's Cochise County.
It was as simple as scaling the border fence and hauling the contraband into awaiting vehicles. If the teens were caught, they were rarely prosecuted as prosecutors stopped accepting such cases in 1973 under the premise that the county did not have the resources to handle them.
While this is still the case in most other Arizona border counties, prosecutors in Cochise County have decided to crackdown on teen smugglers.
Under a program called Operation Immediate Consequences, prosecutors have charged as adults 51 juveniles – the youngest being 14 – with drug trafficking since last May. Most have accepted a plea bargain and are spending 18 months behind bars.
Before the county started the operation, Border Patrol agents would just confiscate the drugs and ship the kids back to Mexico – only to see them return weeks or even days later.
But by charging the teens as adults, the country can now detain them instead of releasing them on probation as they do with other juveniles. The program is mean to deter cartels from using children as drug mules.
Cochise County Attorney Brian McIntyre said the new tactic has come as a rude awakening to many young smugglers.
"Just turn me loose, get it over with," he said the young smugglers used to say before given the bad news, the Los Angeles Times reported. "Then, frankly, the tears start coming."
So far, only two of the 51 juveniles charged with smuggling have decided not to accept the plea deal.
One of them is 17-year-old Mario Nieblas.
Nieblas admits that he helped smuggle two burlap bags of marijuana into the U.S. and originally accepted the plea deal, but after being assigned a lawyer he rescinded the plea and decided to fight to have his case sent to a juvenile court.
Nieblas' lawyer Xochitl Orozco argued that his rights were violated in the initial plea.
"They are taking this boy, treating him as an adult, having him sign papers without a lawyer present when he is an underage, unsophisticated Mexican citizen," Orozco told the judge in court last Thursday.
Orozco argue that Nieblas – a middle school dropout who previously worked in a factory in Agua Prieta making $47 a week – did not understand the consequences and should have a chance to rehabilitate his life in a juvenile facility.
"When it takes an entire week just to earn $47, $400 is a much different consideration for someone whose brain is not fully developed yet," Orozco said.
While most of the juveniles charged under the new program are Mexican, some young Americans have also been involved in the program. Prosecutors charged two star players on a local high school baseball team earlier this year, which prompted angry calls from parents.
Their case is still pending and neither has entered a plea.