Approaching Isaac forces Republicans to delay convention start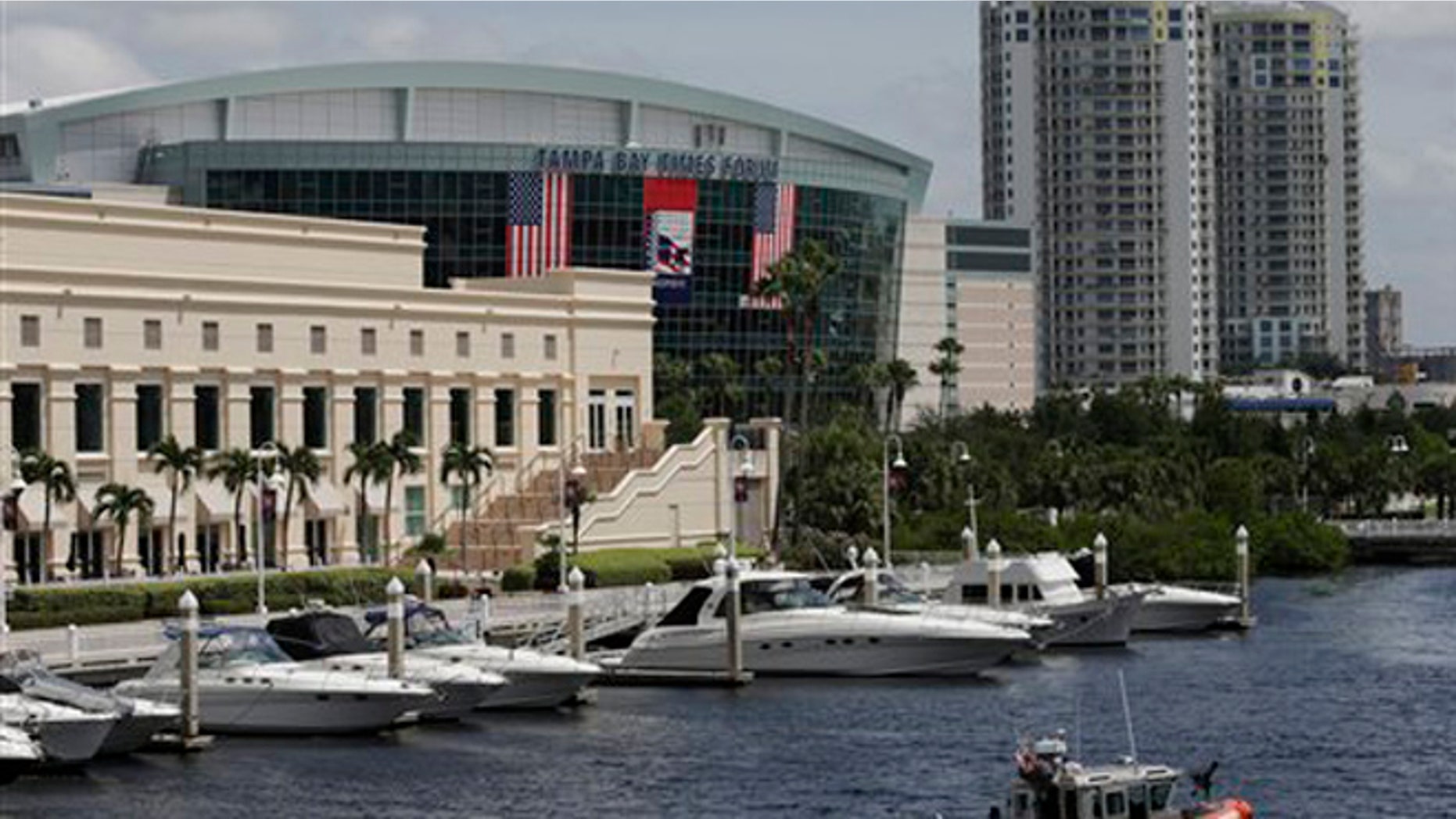 Organizers of the Republican National Convention have postponed  the Monday start of the four-day event in Tampa, Fla., because of approaching Tropical Storm Isaac.
The convention will convene Monday as scheduled, then immediately recess until Tuesday afternoon, Republican National Committee Chairman Reince Priebus said Saturday night.
Isaac is expected to pass off the Tampa coast Monday, bringing heavy rain and strong winds.
The storm has already been blamed for several deaths in Haiti and is now making its way across Cuba toward the Gulf of Mexico. The storm is expected to strengthen into a hurricane once in open water again and is projected to cross the Florida Keys, before nearing Tampa. A hurricane warning has already been issued for the Keys.
Officials said the delegate roll call that will lead to presidential candidate Mitt Romney's official nomination has been moved from Monday to Tuesday.
Priebus also said the changes were made with the help of the Romney campaign and were reached by unanimous decision. He cited potential transportation problems Monday around the region, particularly buses and other vehicles going over bridges.
"We know we will officially nominate Mitt Romney and Paul Ryan and take care of our other business," Priebus added.
The Republicans' 2008 national convention in St. Paul. Minn., also was pushed back a day, because of Hurricane Gustav, with GOP presidential nominee Arizona Sen. John McCain hastily arranging a visit to Mississippi.
Florida GOP Gov. Rick Scott has cancelled his speaking engagement at the convention Monday and other convention-related activities to focus on storm preparations.