Anthrax sent to the Pentagon in 2006; 'most likely' live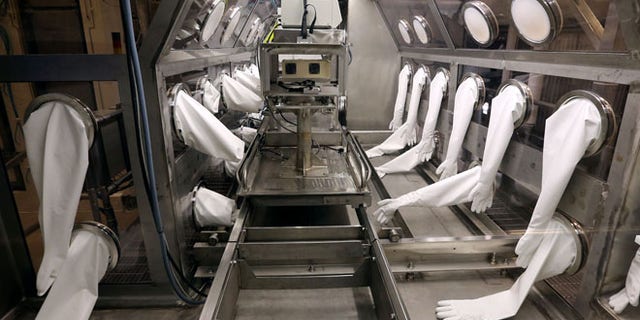 NEWYou can now listen to Fox News articles!
Anthrax that was supposed to be inactive but that was actually "most likely" live was sent to the Pentagon in 2006 in order to test the building's chemical and biological detection equipment, a defense official confirmed to Fox News Tuesday.
The official said the vial of anthrax was "tiny" and came from the same Army lab in Utah that sent samples to labs in 12 states and three foreign countries between March 2013 and March 2014. The broadening scope of the problem suggests more extensive flaws in procedures used by the Army's Dugway Proving Ground in Utah to ensure that anthrax samples were fully inert before being shipped to labs.
The Pentagon learned Tuesday that the sample sent in 2006, which the defense official said was not large enough to do any harm, was probably live. CNN was first to report the development.
A press conference was tentatively scheduled for Wednesday afternoon to address the incident, as well as other anthrax cases.
The Pentagon's second-in-command, Deputy Defense Secretary Robert Work, announced Friday that he had ordered an investigation into the mishandling of the live anthrax samples.
Fox News' Lucas Tomlinson and The Associated Press contributed to this report.