Amtrak crash: Menendez calls for additional transportation funds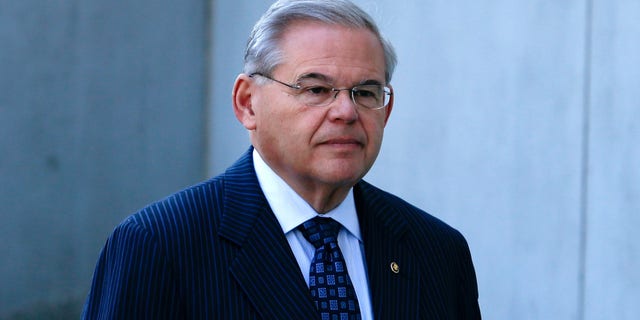 NEWYou can now listen to Fox News articles!
NEWARK, N.J. – New Jersey Sen. Bob Menendez renewed his call for long-term funding for rail improvements that he says are desperately needed to ensure passenger safety and economic competitiveness.
The Democratic senator was joined by Sen. Cory Booker, also from New Jersey, at Newark's Penn Station on Friday, three days after the crash of an Amtrak train in Philadelphia that killed eight people and left more than 200 injured.
Menendez said he hoped the crash would serve as a reminder to Congress of the need for infrastructure improvements.
"I hope that this is a crystallizing moment for the Congress and it wakes up the conscience of people to finally act in the robust way that we need for the nation's transportation system," he said.
Menendez said his son was lucky to be on the train following the one that crashed Tuesday. But, he said, "luck shouldn't be our national transportation policy."
Booker said Amtrak has had to take money earmarked for other safety improvements to implement an emergency braking system, called positive train control, that is in use on some of its tracks but isn't completed in the heavily used Northeast Corridor.
Both men criticized House Republicans for passing a measure this week that would cut Amtrak's funding. They noted that while Congress is fighting over whether to allocate $1.4 billion to Amtrak, China is spending $128 billion on its rail systems this year.
Two other Democratic U.S. senators and rail safety advocates, Charles Schumer of New York and Richard Blumenthal of Connecticut, held a similar event Friday at New York City's Penn Station to launch another push to get Congress to pay for train safety technology and infrastructure improvements.
A spokesman for House Speaker John Boehner fired back, accusing Democrats of using the accident to score political points.
"Instead of playing politics in the wake of this tragedy, the senator ought to focus on building a coalition in the Senate to advance the responsible, bipartisan House-passed Amtrak reform bill that paves the way for important upgrades to the northeast corridor," Boehner spokesman Kevin Smith said.
Republican congressional aides said that the House bill passed this week doesn't cut money from rail safety programs, and said a lack of radio bandwidth, not a lack of funding, is hampering the braking system's implementation.
Based on reporting by The Associated Press.
Like us on Facebook
Follow us on Twitter & Instagram