America's playground no more? Proposal cracks down on games on National Mall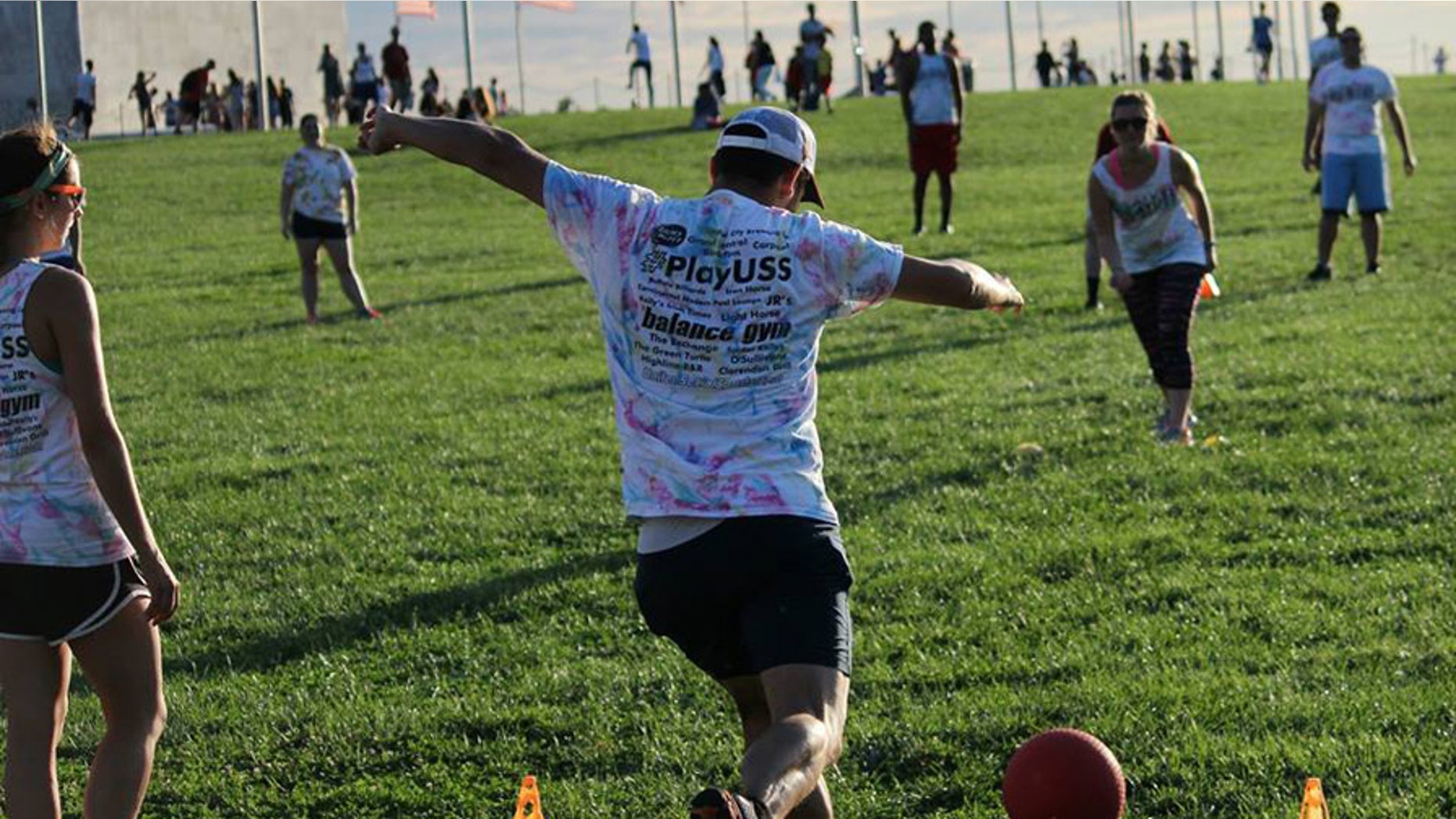 The National Mall could soon ban or restrict the softball, soccer and other team games that for decades have been a centerpiece of life and culture on America's front lawn and national playground.
The National Park Service reportedly wants to prohibit these games around the Washington Monument and is considering fee hikes for 28 athletic fields on the mall and at Rock Creek Park.
The preliminary plan was first reported last week by E&E News.
The public will have a chance to weigh in on the forthcoming proposal, however -- and a grassroots effort to stop or at least amend the plan is underway.
"I can't image not being able to throw a football with friends on the mall," District of Columbia resident and American University graduate Matt Middleton told Fox News. "If the park service really wants the mall to be a place for people to gather and socialize, then I don't understand how limiting people from enjoying sports accomplishes that."
Congress has gotten involved, too.
D.C. Delegate Eleanor Holmes Norton and six other House Democrats told the park service on Tuesday in a letter: "We understand that Congress has underfunded NPS over the years.
"Nevertheless, we are dismayed by this proposal, which limits access to the Mall. … The Founders and the original planners of the District of Columbia always intended the National Mall to be a gathering place for public activity."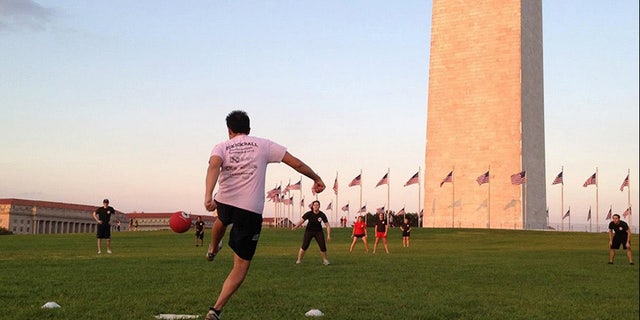 The park service did not immediately return a request for comment from Fox News.
The plan is apparently meant to generate revenue -- by overhauling the fee system for games -- as well as preserve the grounds.
To be sure, keeping grass on the mall's roughly 1,000 acres of greenspace is a challenge, considering about 24 million people annually visit the two-mile-long mall -- which stretches from the Capitol steps to the Lincoln Memorial -- and its adjacent parks.
The park service estimates having to annually spread 10 tons of seed and lay nearly 3,000 yards of sod just for upkeep.
NPS spokesman Mike Litterst told E&E last week that the cost of reserving a field for a game would change to a per-hour fee, which would cost about $70 for two hours. This would represent a hike from the current flat-rate system.
"This is a drastic change to a long-standing policy," said Robert Kinsler, founder of DC Fray, which organizes teams that play on the mall. "Play space is vital to the city."
Most of those who play organized sports on the mall are part of the roughly 6 million people who live in the Washington region.
Kinsler's petition drive as of Friday had over 10,000 signatures.