Air Force Probes Group Photo With Casket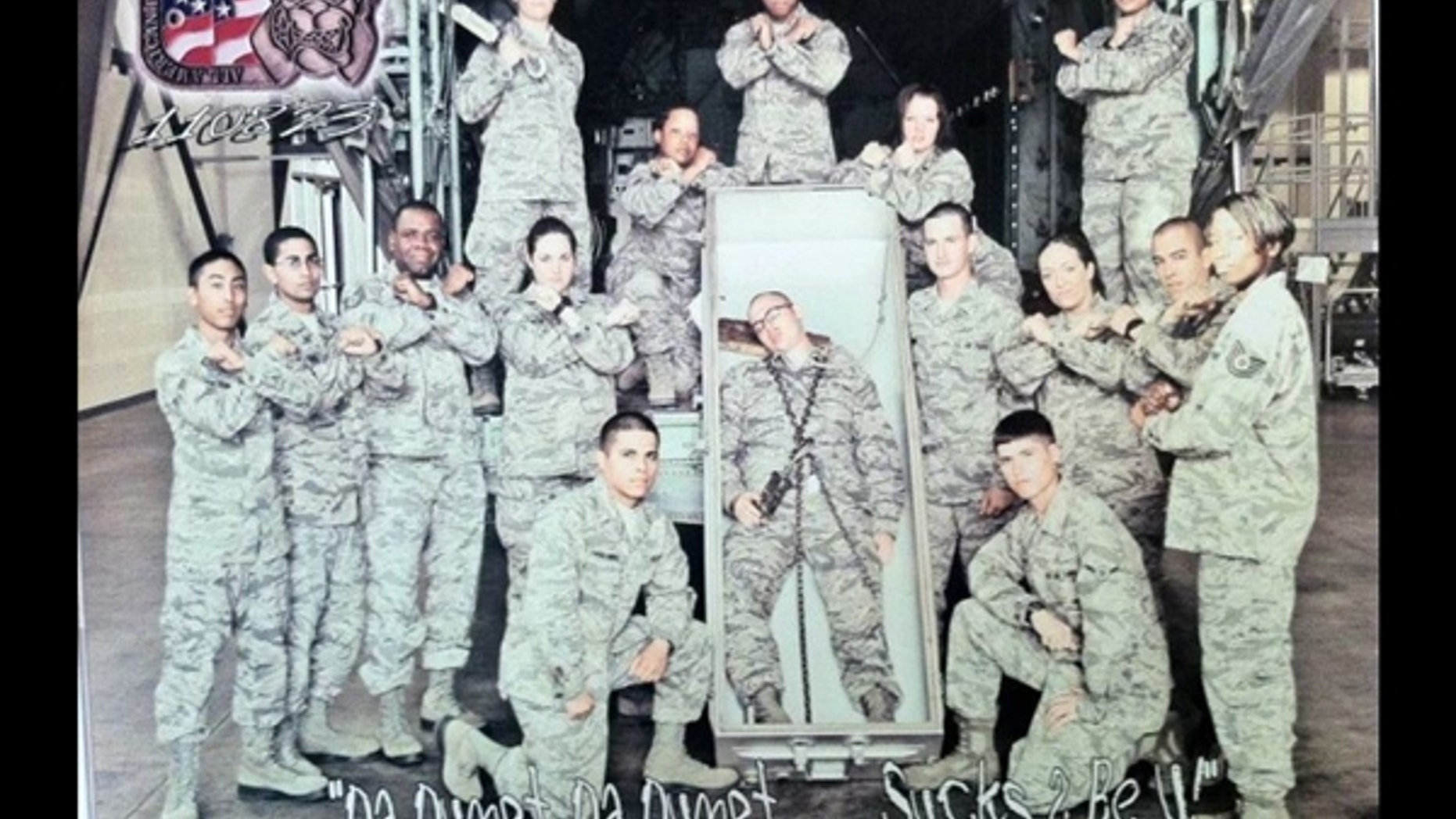 WASHINGTON – Air Force officials are investigating a photo of 15 airmen posing with another airman pretending to be dead while lying in an open casket with a noose around his neck.
Air Force Secretary Michael Donley said in a statement to FoxNews.com on Thursday he was saddened that the photo may cause "additional grief" to relatives of fallen soldiers.
"Such behavior is not consistent with our core values, and it is not representative of the airmen I know," Donley's statement read.
Air Force officials said the group is from Lackland Air Force Base in Texas. The photo was taken during a training session at Fort Lee, Va.
"A command directed investigation is underway," read a statement from the office of Air Force Public Affairs.
Though apparently unrelated, the photo is particularly sensitive because word of it follows revelations about the mishandling of remains of the war dead at the Air Force mortuary in Dover, Del.
According to the Air Force Times, which first reported the investigation on Tuesday, the photograph is dated Aug. 23, or more than two months prior to the incident in Delaware. It appears with a logo reading "All American Port Dawgs" in the upper left corner. "Port Dog" is a nickname for aerial porters, the newspaper reports.
Staff Sgt. Elias Bonilla told the newspaper he was offended by the photograph.
"I cannot help but picture the faces of my dead [soldiers] that we drug out of burning vehicles, dug out from collapsed buildings," Bonilla wrote Air Force Times in an email.
Bonilla said the photograph, in combination with the Delaware incident, worries him that he could not trust the Air Force with transporting the remains of his men, especially since the photo included noncommissioned officers.
"I cannot understand the behaviors of the United States Air Force," he wrote. "I refuse to accept that military personnel could be so far removed from their own identity as a military unit to permit such disgraceful conduct."
Bonilla emailed the photo -- which appeared on Facebook in early October -- to the newspaper after receiving it from a former soldier and Army spouse who asked not to be identified due to concerns about the spouse's career.
The Associated Press contributed to this report.