Ahmadinejad Warns of Capitalism's Defeat in Tepid U.N. Speech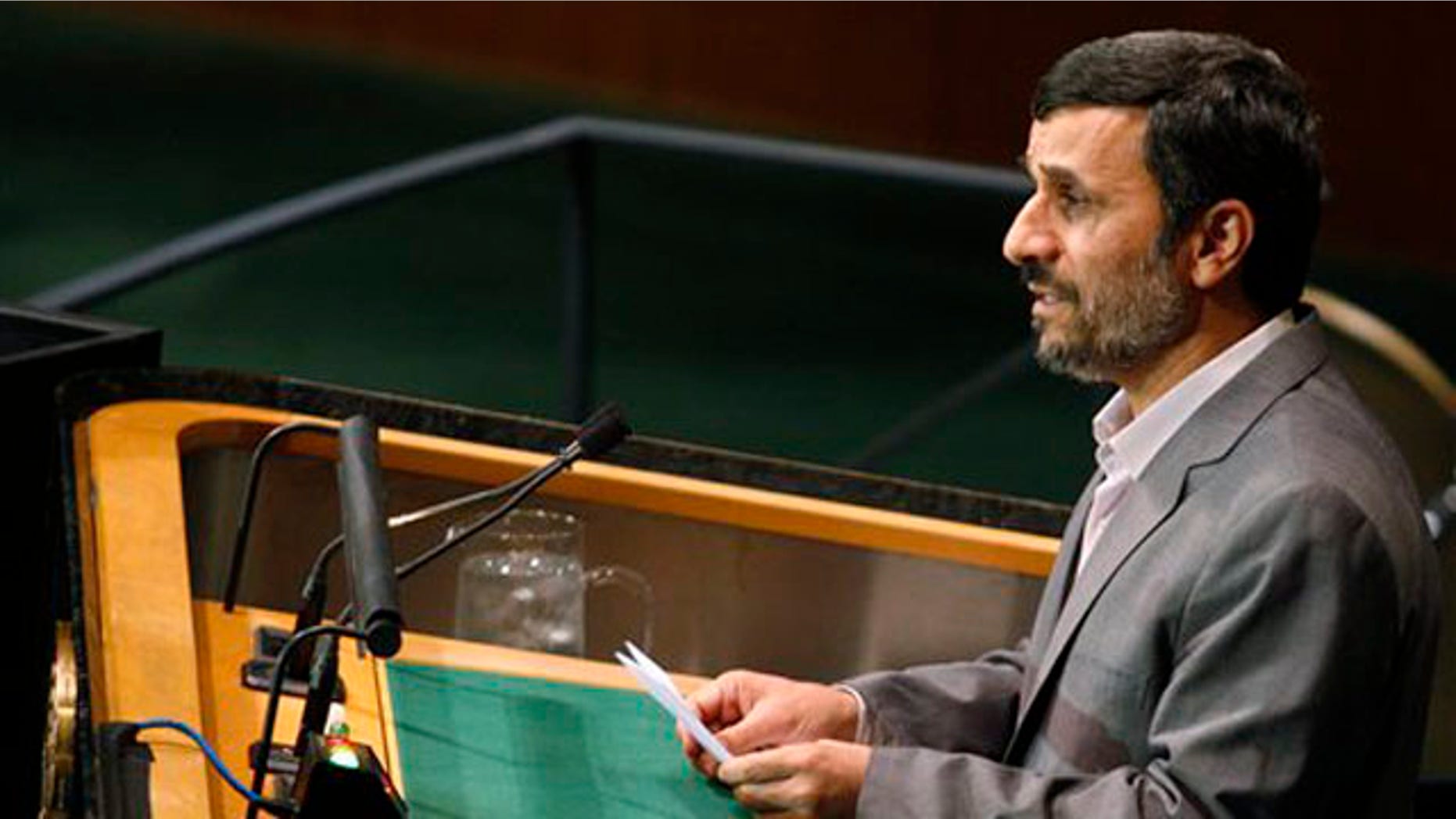 Before a sparse audience, Iranian President Mahmoud Ahmadinejad used 10 minutes on the world stage Tuesday to declare capitalism near death while urging world leaders to "spare no effort" in starting to plan for a new world order.
The Iranian president reserved his most pointed language to condemn "unjust government structures" and "transnational corporations," which he blamed for "suffering" around the world. But the brief address was most notable for its lack of fiery rhetoric aimed at the United States and its allies over Tehran's nuclear program.
In a departure from the outcast leader's usual defiant tone, Ahmadinejad preached an odd mix of justice, peace and religion; the speech was capped by calls for "good deeds" and "compassionate coexistence" and references to Jesus and the resurrection.
"Peace be upon the promised one who will bring justice. Peace be upon all the good-hearted people and all the justice seekers," he said.
Problems with the English translation, which started late and ended early, led to some confusion. One interpreter said she was instructed to read the speech from a translated text, but when she finished talking, Ahmadinejad continued.
Ahmadinejad used the beginning of his speech to rail against "the inhumane and infected creeds accompanied by cruel management," blaming international decision-making bodies for the "plights" of humanity.
But the speech paled in comparison to interviews he's given to coincide with his visit to New York. Ahmadinejad told the Associated Press that "the future belongs to Iran" and that the Obama administration "must recognize that Iran is a big power and accept it as such."
In an interview with PBS, he accused Israel of being a "Zionist and racist regime that occupies, creates wars, terrorizes, and destroys the homes of people, and prevents people from accessing water, medicine, and food in their own home, attacks its neighboring countries, and threatens everyone around."
He added: "A Jewish state means a racist regime."
He also continued to insist that his government does not want to build a nuclear bomb, despite four rounds of U.N. Security Council sanctions against his country.
The Associated Press contributed to this report.