Administration, GOP Start Listing Demands Ahead of Health Care Talks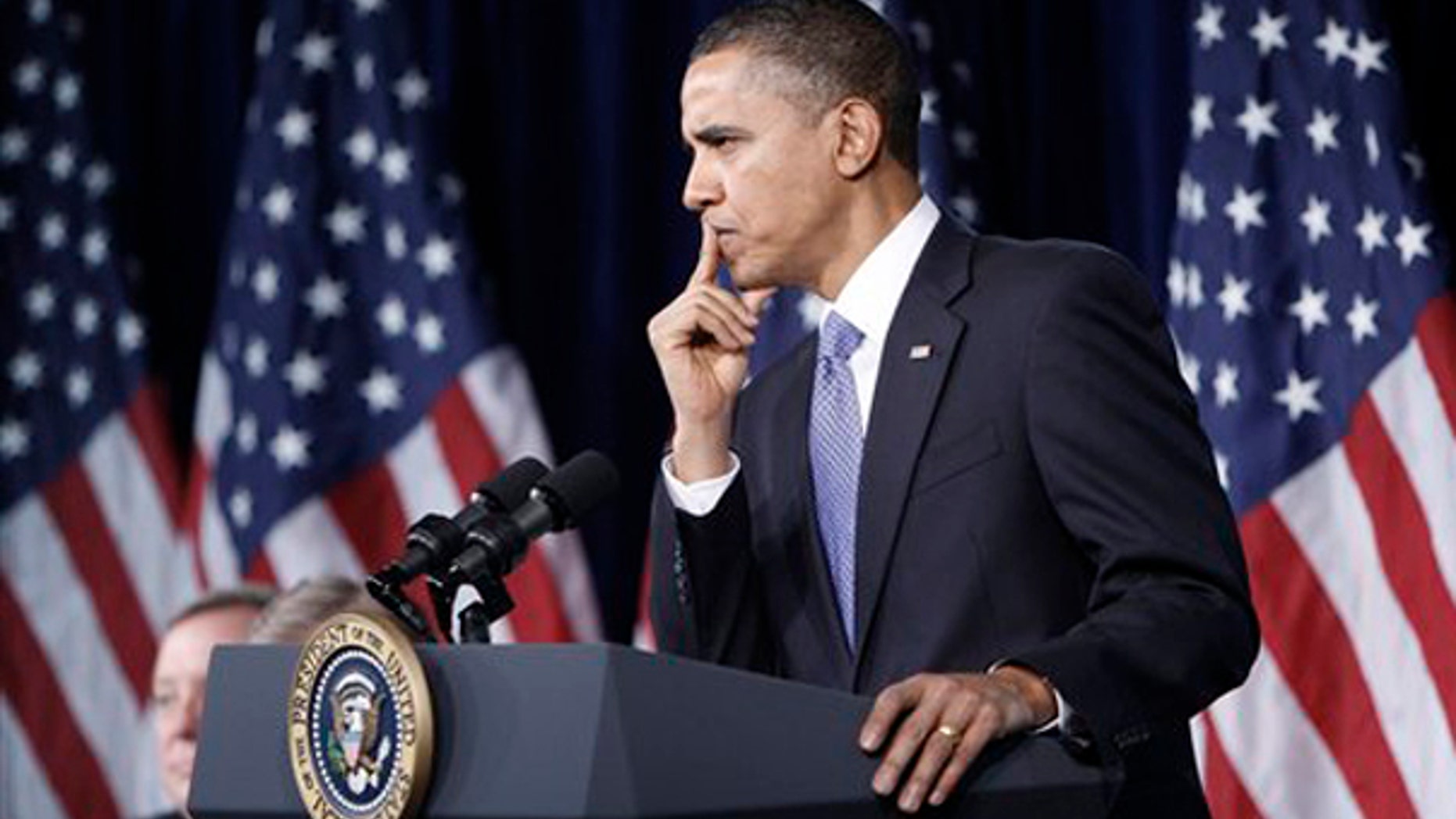 The Obama administration argued premiums Monday while House Republicans argued process as both sides girded for what looks like three weeks of posturing before televised bipartisan health care talks commence Feb. 25.
On the premium front, Health and Human Services Secretary Kathleen Sebelius, following on President Obama's criticism Sunday, sent a letter to California's Anthem Blue Cross complaining about its 30 to 39 percent increase in premiums for customers with non-group coverage.
"These extraordinary increases are up to 15 times faster than inflation and threaten to make health care unaffordable for hundreds of thousands of Californians, many of whom are already struggling to make ends meet in a difficult economy," Sebelius wrote.
In an interview with CBS' Katie Couric before the Super Bowl, Obama called Anthem Blue Cross' move "a portrait of the future, if we don't do something now."
California's insurance regulators, which have no power to lower insurance prices, are already investigating the premium increases. Sebelius said Anthem Blue Cross should "provide a detailed justification for these rate increases to the public."
"Policy holders in the individual market deserve to know if their premium increases would be invested in better medical care or insurance company overhead costs like salaries, profits, and advertising," Sebelius said.
Meanwhile, the top two House Republicans wrote an entirely different letter, one focused on the process and procedures governing Obama's Feb. 25 bipartisan health care talks.
"If the starting point for this meeting is the job-killing bills the American people have already soundly rejected, Republicans would rightly be reluctant to participate," wrote Minority Leader John Boehner and Minority Whip Eric Cantor.
White House Press Secretary responded late Monday that Obama remained committed to the Democrats health care handiwork.
"He's been very clear about his support for the House and Senate bills because of what they achieve for the American people," Gibbs said, listing stopping "insurance company abuses," covering "millions of hardworking Americans," as well as reducing premiums, out-of-pocket costs, and the federal deficit.
Boehner and Cantor also asked Obama to concede up front his health care strategy will abandon a 51-vote reconciliation strategy in the Senate where parts of reform could be passed by circumventing the chamber's 60-vote filibuster requirement.
"Eliminating the possibility of reconciliation would represent an important show of good faith to Republicans and the American people," the lawmakers wrote.
Knowing Obama's trying to introduce more visibility to the health care process, the two Republicans asked for something more than live TV coverage.
"If the president intends to present any kind of legislative proposal at this discussion, will he make it available to members of Congress and the American people at least 72 hours beforehand?"
Boehner and Cantor's letter also attacked the White House for closed-door negotiations that yielded a special five-year exemption for labor unions from the Senate's 40 percent excise tax on health insurance benefits.
"This is the first televised White House health care meeting involving the president since last March," Boehner and Cantor wrote. "Many health care meetings of the closed-door variety have been held at the White House since then, including one where a sweetheart deal was worked out with union leaders. Will the special interest groups that the Obama administration has cut deals with be included in this televised discussion?"
Gibbs declined to address reconciliation, pre-Internet posting of a legislative proposal or whether any interest groups would participate in the health care talks.
If Obama were to post something ahead of time, he would have to choose between the House- or Senate-passed health care bill.That would likely revive party divisions at a time when the White House is desperately trying to reunite Democrarts demoralized by election defeats in Virginia, New Jersey and Massachusetts. Frustration has led to finger-pointing between House and Senate Democrats over the direction of the Obama agenda and the party's ability to respond to election-year pressures on jobs.
"The president looks forward to reviewing Republican proposals that meet the goals he laid out at the beginning of this process," Gibbs said. "He's open to including any good ideas that stand up to objective scrutiny."
Obama has indicated he's open to changes in the House and Senate health bills. During his televised appearance before House Republicans on Jan. 29, Obama mentioned "some stray cats and dogs that got in" the health care legislation that he said "we were in the process of eliminating." The White House has declined ever since to specify what Obama meant by "stray cats and dogs" and how they would be eliminated.
Gibbs also mentioned Anthem Blue Cross' scheduled premium increases in California - set to begin March 1 -- as a "stark reminder of the consequences of doing nothing."
In a speech in Washington Monday, Sebelius also said the administration will not tolerate piecemeal health care reform, even though House Democrats are preparing to vote on a small part of health reform this week -- revoking anti-trust exemptions for private insurance companies.
"The president remains committed to the notion that we have to have a comprehensive approach because the pieces of the puzzle are too closely tied to one another," Sebelius said. "It's disingenuous to say we are for the insurance reforms and yet don't support a notion that everyone would have to come into the marketplace."
Some Democrats welcomed the go-slow, one-piece-at-a-time approach.
"I think that we need to regain the momentum on this," Rep. Dennis Kucinich, D-Ohio, told Fox News. "Comprehensive in the last few months has meant confusion. And I think (House Speaker) Nancy Pelosi has actually taken the right approach in calling up a bill that will take away from the insurance companies their anti-trust exemption. If that's what you mean by piece-meal, then let's have more of it because after a while, you have a whole meal."