Administration Considers Calling Florida Pastor in Bid to Halt Koran Burning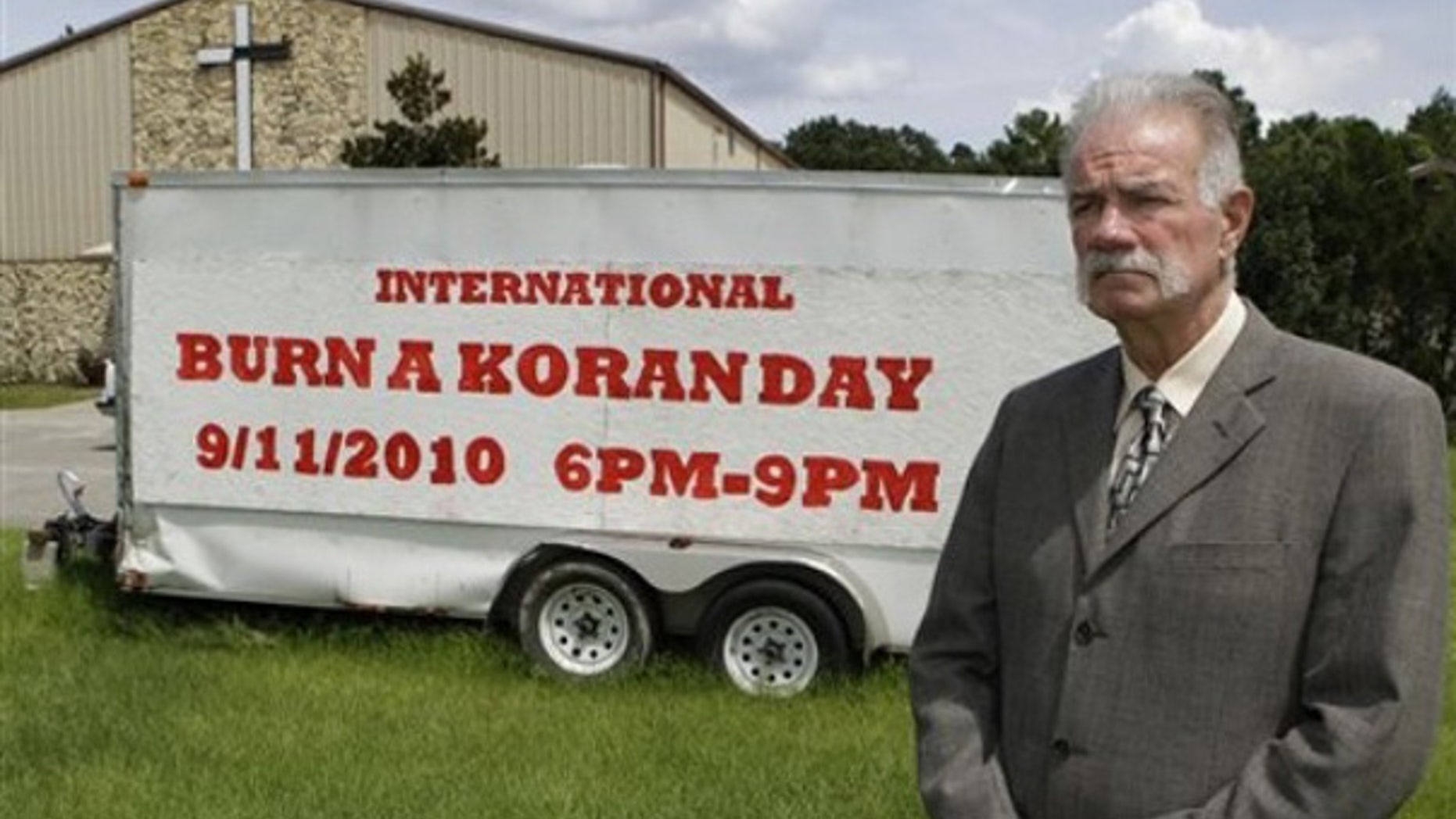 White House Press Secretary Robert Gibbs said Thursday that administration officials are discussing whether to reach out to a Florida pastor to urge him not to go forward with plans to burn the Koran this weekend.
The Rev. Terry Jones, whom Gibbs called a "desperate man," has so far ignored pleas to abandon his protest, which he says is being done to mark nine years since the Sept. 11, 2001, terror attacks. But a cross-section of politicians, military officials and religious leaders have condemned the idea and warned that it could endanger U.S. troops and others overseas.
After a string of warnings were issued Wednesday and Thursday about the potential for violence if the book-burning proceeds, Gibbs confirmed that the administration is considering calling Jones.
"There are discussions inside of the government of doing that," Gibbs said. "This puts the lives of our troops in direct danger."
Gibbs called the protest a "monumentally terrible idea."
President Obama earlier called the plan a "stunt" and urged the pastor to abandon it.
"I just hope he understands that what he's proposing to do is completely contrary to our values," Obama said in an ABC interview. He called the plan a "recruitment bonanza for Al Qaeda."
The administration and other nations are taking the possibility of a backlash seriously.
The State Department on Thursday issued a travel alert to U.S. citizens about the potential for "anti-U.S. demonstrations" abroad.
"Demonstrations, some violent, have already taken place in several countries, including Afghanistan and Indonesia, in response to media reports of the church's plans. The potential for further protests and demonstrations, some of which may turn violent, remains high," the alert said, urging travelers to avoid those sites.
The State Department had already ordered its embassies to determine the potential for security threats.
Interpol issued a global alert Thursday to its 188 members countries, stating that there is a "strong likelihood of violent attacks on innocent people" if the Florida pastor follows through.
"Although there are currently no specific details as to what forms of terror attacks would follow, what is clear is if the Koran burning goes ahead as planned, there will be tragic consequences, ones which may well claim the lives of many innocent people," Secretary General Ronald K. Noble said in a written statement.