59 Days to Decide: Evidence Mounts That Dems Are Facing Midterm Wipeout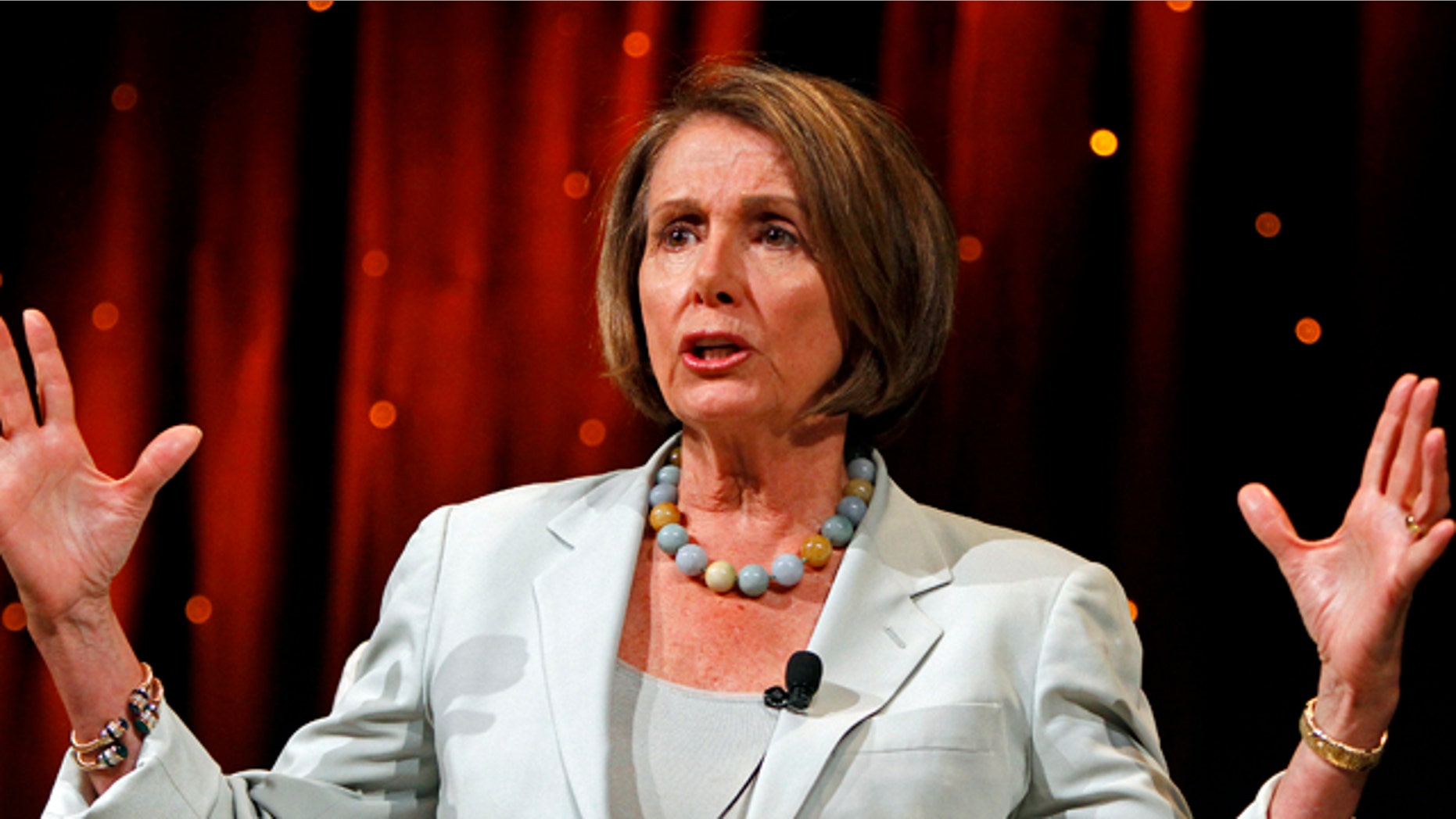 It's looking more and more like a good year to be a Republican challenger.
Evidence is mounting that Democrats are facing a midterm wipeout: Hopes for an economic recovery to save Democrats from voter punishment this November are quickly fading as an already high unemployment rate inched up.
A new poll shows voters favor Republican newcomers. And political analyst Larry Sabato is predicting that the GOP will win control of the House this fall and come within a couple of seats of winning the Senate.
"There's absolutely no doubt at this point it's a Republican year and very probably a very big Republican year," Sabato told Fox News. "This particular year has been mischaracterized as an anti-incumbent year. In fact, it's becoming increasingly obvious that it's an anti-Democratic year."
A Gallup poll released Friday backs up Sabato's claim.
Given the choice of four types of generic candidates, 38 percent of poll respondents said they prefer a Republican newcomer while 24 percent picked a Democratic incumbent..
GOP consultant Tony Sayegh said that's not good news for the Democratic majority in Washington.
"The overwhelming majority of the American people, when viewing the congressional races generically, a) want a Republican and b) want an outsider," he said.
A separate Gallup poll found that black voters are not as enthusiastic about this year's election as they were about the 2008 presidential election.
In 2008, more than 80 percent of both groups were giving the race for the White House "quite a lot" or "some" thought. But that dropped this year to 42 percent for whites and 25 percent for blacks.
Democratic pollster Doug Schoen said it may have to do with President Obama's first two years in office.
"Given that he has not achieved the success that I think any of us would've hoped or wanted him to achieve, there is a sense of disillusionment, disappointment among his core supporters, which were largely, though certainly not entirely, African Americans," he said.
Even more troubling for Democrats is with this weekend's Labor Day holiday marking the start of the fall campaign season, "Recovery Summer," as the White House had dubbed it earlier this year, never materialized.
The Labor Department reported Friday, however, that the nation's unemployment rate rose to 9.6 percent in August -- climbing, however slightly, for the first time in four months. The economy shed 54,000 jobs and more than a half-million Americans who had temporarily stopped looking for work resumed their search for employment.
Obama -- who is not on the ballot for two more years -- and his party had hoped for a big economic turnaround by the homestretch of the first national election since the president swept into the White House two years ago.
But with the federal economic stimulus running down and opposition Republicans in no mood to help with addition programs, there's virtually nothing Democrats can do to change the gloomy economic reality before Nov. 2.
Now Democrats who have controlled Congress since 2006 -- and during the near-economic meltdown of late 2008 -- are bracing for heavy blame from frustrated voters.
Using the Democrats' economic record against them, Republicans are pushing to gain control of the House and, perhaps, the Senate as well as a number of governorships. The outcome will shape the remainder of Obama's term and his likely re-election bid in 2012.
Republicans used the latest economic news to pummel Democrats anew.
"A year that began with Americans bracing for a jobless recovery has instead turned into a full-blown search for both jobs and a recovery," House Republican Leader John Boehner said. Added Rep. Eric Cantor, the No. 2 Republican: "The policies being pursued by the White House and Democrat leaders in Washington continue to create uncertainty and fear that is inhibiting productivity, innovation and job creation."
Faced with those kinds of attacks and nothing good to say on jobs, Democrats can only intensify their efforts to build fears of Republican economic policies -- and try to make Republican candidates unacceptable.
Nationwide, Democrats have been arguing that Republicans are cozy with Wall Street and would make a tough situation even worse by returning to a Bush-era economic approach which, they say, left the country reeling.
They also have been trying to shift the debate by warning voters that Republicans will privatize Social Security -- the national pension system -- and decimate Medicare -- the government health insurance program for Americans at age 65.
When the campaign ends and voting day arrives, Republicans and Democrats will both know how voters picked their way through the political clutter and settled on a candidate they trust.
Fox News' Molly Henneberg and The Associated Press contributed to this report.