4th man accuses Seattle mayor of sexually abusing him as teen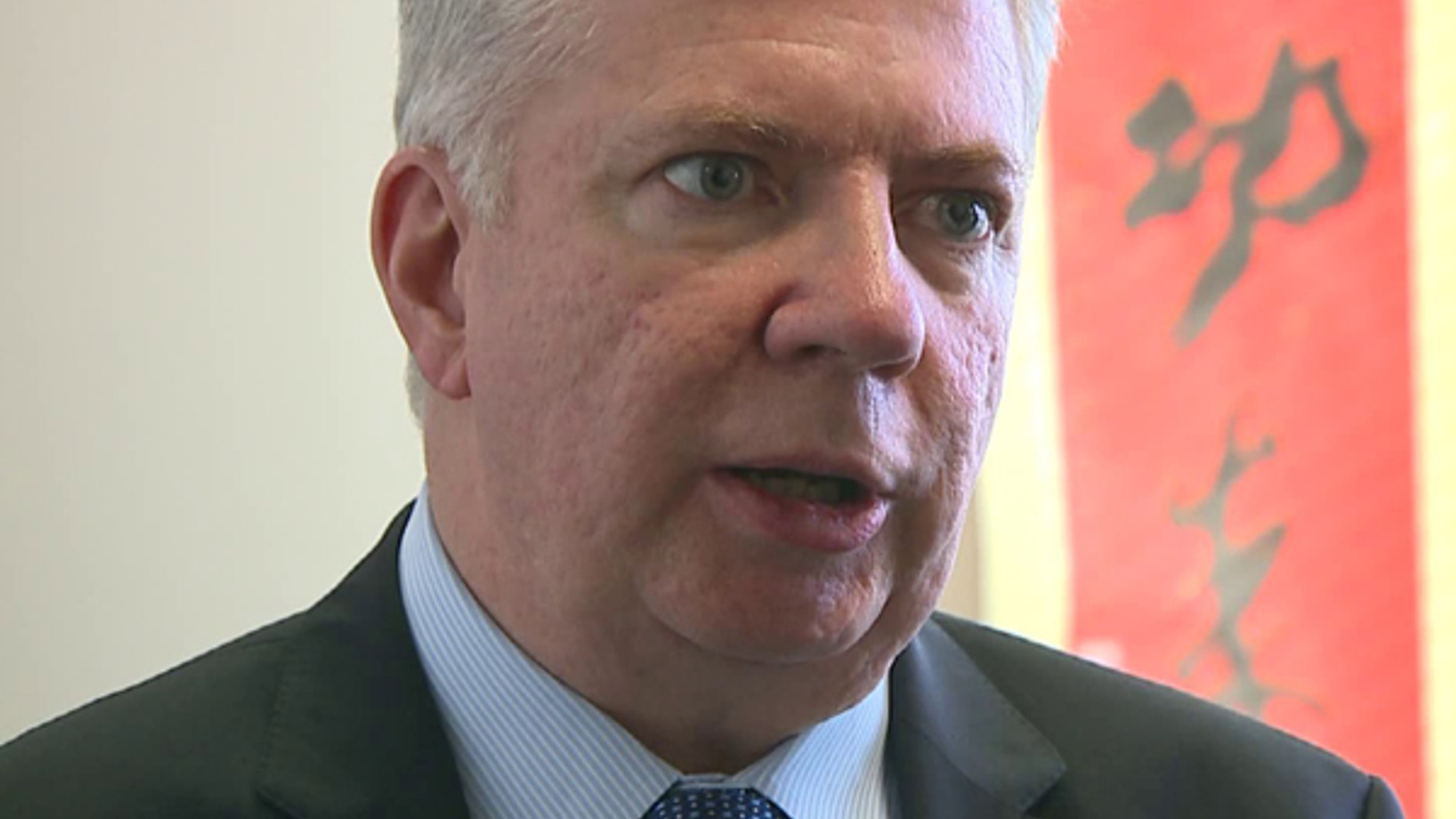 A man jailed on drug charges has accused Seattle Mayor Ed Murray of paying him for sex when the man was a teenager decades ago, claims that were vehemently denied Wednesday by a spokesman for the mayor. He is the fourth man over the last month to accuse the mayor of sexual abuse.
The man, whose name was not released, said in a sworn declaration late Tuesday that he was introduced to Murray by Delvonn Heckard, who filed a lawsuit last month claiming he was sexually abused by Murray in the 1980s when Heckard was a teenager.
The man made the declaration from jail, where Heckard's attorney said he was being held on drug charges.
Court records show Heckard was initially charged with cocaine possession and released from jail but re-booked in March and jailed again. He has also had 116 warrants issued for his arrest since 1991, the records said.
Jeff Reading, Murray's spokesman, labeled the fresh claim an "ambush copycat false accusation" in a statement to the Associated Press.
Murray has also denied the claims by Heckard and two other men who separately told The Seattle Times they met Murray while living in a center for troubled teens and that he paid them for sex.
The man making the latest allegations is not suing Murray, but his statement about the mayor was filed by Heckard's lawyer, Lincoln Beauregard, as additional material accompanying Heckard's lawsuit.
The man's history of alleged criminal offenses also include theft, assault, false reporting and resisting arrest. The man said he had been to Murray's apartment in Seattle and he had paid him for sex but did not provide specifics.
Asked why the man should be considered credible, Beauregard told the Associated Press: "I found him persuasive."
Murray's three previous accusers said they wanted their names made public. Beauregard said he did not know if the man making the new accusation wanted his identity made public.
In an interview with Fox affiliate KCPQ-TV, Beauregard defended Heckard's credibility, saying his client is telling the truth.
"The first thing, when I met him, he said, 'I'm a drug addict,'" Beauregard told the station in an April 20 interview.
"He's refreshingly honest ... compared to people who have more to hide," Beauregard said of Heckard.
He also said Heckard wants to stop Murray from serving another term in office.
"Yes, it's politically motivated, but that's just because the mayor is in a position of power and that has prompted and caused Delvonn to say, 'I want the public to know the truth,'" Beauregard told the station.
The new court documents were filed Wednesday after Murray's lawyer asked a judge to sanction Beauregard for unethical legal behavior, accusing him of trying to generate negative publicity against Murray.
Reading said Beauregard's latest court filing was designed as a media stunt and reiterated that "Mayor Murray has never had inappropriate relations with any minor."
Murray, a Democrat, is in his first term and seeking re-election after a lengthy career as a state lawmaker.
He was the prime sponsor of Washington's gay marriage law, spearheaded an effort to protect LGBTQ youth in public schools and led the state's push to ban discrimination based on sexual orientation.
Murray has claimed that the abuse claims are motivated by an anti-gay conspiracy aimed at derailing his political career.
The man making the new claim stated in his court declaration:  "I am not part of any right-wing conspiracy. I am also gay."
Murray's lawyers on Wednesday renewed their call for sanctions against Beauregard, saying the new court filing was an attempt to try the lawsuit in the media.
"Only the court can stop this misconduct that makes a mockery of the judicial system," said Malaika Eaton, one of Murray's lawyers.
Beauregard said Murray is trying to stifle his right to free speech.
"Their attack on me is unconstitutional and an attempt to silence the truth," Beauregard said.
The Associated Press contributed to this report.