2020 Vision: Huge field of Democrats forming for contest to take on Trump
Something rare is happening ahead of the 2020 Democratic presidential primaries: There are no Clintons or Obamas running, or waiting in the wings.
"It really is the first time since 1992 there isn't sort of an 800-pound gorilla," said Ray Buckley, chairman of the Democratic Party in New Hampshire, which hosts the first-in-the-nation primary.
The absence of a clear frontrunner, in turn, has dozens of Democrats from across the ideological spectrum weighing their options, creating the possibility that the primary season could see upwards of 20-plus candidates vying to take on President Trump two years from now.
"The good thing is, we just built two or three new hotels in Des Moines, and I think we are going to need them leading up to the caucuses, because there are going to be a lot of candidates," Matt Paul, Hillary Clinton's former Iowa chairman, told Fox News.
While there's no Obama or Clinton on the ballot, candidates with ties to the 44th president could enjoy an early advantage – at least while others are trying to build national name recognition.
TRUMP FACES RUMBLING OF GOP PRIMARY CHALLENGE, AS HE ROLLS OUT 2020 TEAM
At the top of that list is former Vice President Joe Biden, who leads in a recent Quinnipiac poll of Democrats. Meanwhile, Obama's Attorney General Eric Holder told The Washington Post he's got the "guts" to be president. And the former Massachusetts governor Obama himself has suggested would be a worthy successor, Deval Patrick, isn't taking his name out of contention.
The nascent field also includes several current and former governors: former Virginia Gov. Terry McAuliffe, quoted several days ago by the Washington Free Beacon saying "Who better to take on Trump than me?"; New York Gov. Andrew Cuomo, who wrapped up at least one recent set of anti-Trump remarks by borrowing the president's famous slogan, "we're going to make America great again;" and California Gov. Jerry Brown, who isn't ruling out a run even though he'll be 82 in 2020.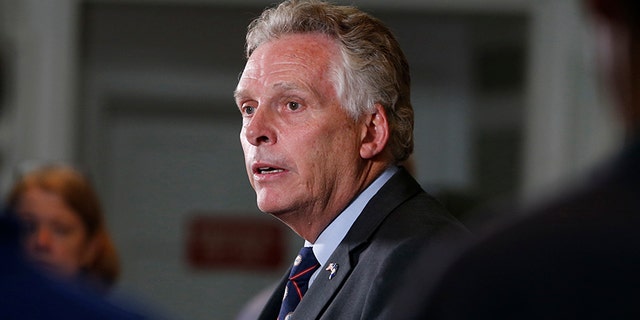 If there's a premium on liberal candidates, though, the governors will face serious competition. Sen. Bernie Sanders, I-Vt.; Sen. Kamala Harris, D-Calif.; Sen. Elizabeth Warren, D-Mass.; Sen. Sherrod Brown, D-Ohio; Sen. Kirsten Gillibrand, D-N.Y.; Sen. Amy Klobuchar, D-Minn.; and Sen. Cory Booker, D-N.J., all seem to be treating every vote as an opportunity to earn street-cred with the party's most liberal voters.
Most lawmakers remain non-committal about seeking higher office.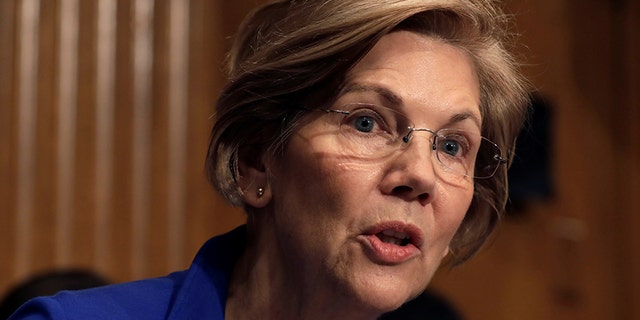 When Fox News tried to ask Booker about 2020 during a December rally for now-Sen. Doug Jones, D-Ala., in Birmingham, the Garden State senator quickly answered, "I am up for re-election in 2020 as United States Senator. I'll see you there."
Because congressional approval ratings aren't likely to skyrocket between now and Election Day 2020, a trio of local lawmakers may have an opening: South Bend, Ind., Mayor Pete Buttigieg, Los Angeles Mayor Eric Garcetti, and former New Orleans Mayor Mitch Landrieu.
Another group of Democrats has been drawing attention mostly because they've booked flights to New Hampshire or Iowa. Among them: former Missouri Secretary of State Jason Kander; Montana Gov. Steve Bullock; former HUD Secretary Julian Castro; Rep. Seth Moulton, D-Mass.; and Rep. John Delaney, D-Md.  Delaney is the only Democrat to have officially declared his candidacy, and is already running campaign ads.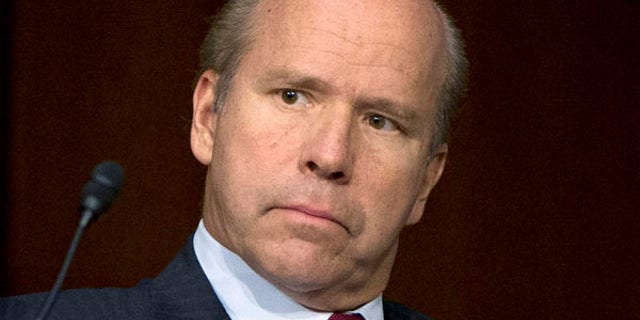 CPAC ATTENDEES SEE ELIZABETH WARREN AS MOST BEATABLE DEM IN 2020
Republican operatives are expressing relief at the crowded field of Trump challengers.
"With so many people running, Democrats will be tripping over themselves to prove they're liberal enough for their far left base," RNC Spokesman Michael Ahrens told Fox News in a statement. "Most Americans already think the Democratic Party has gotten too extreme, and an overcrowded field is only going to make it worse."
Experienced Democrats think the GOP's calculus is off, though.
Buckley is noticing a new energy generated by so many potential candidates in their 30's and 40's, and says that anything can happen.
"Just because they come up doesn't necessarily mean they're running this cycle, but you know in this day and age with Donald Trump, anyone can be president, so why not at least think about it?" Buckley said.