Tom Shillue: What being a Toys R Us kid really means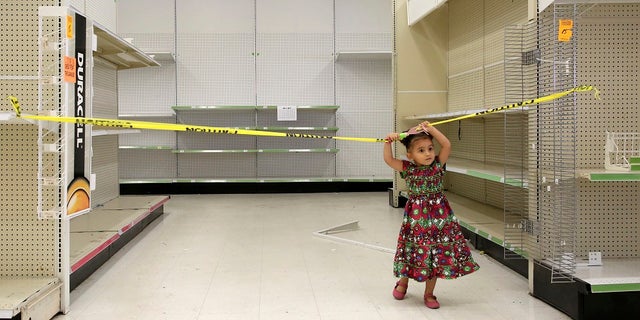 Americans are sadly saying goodbye to Geoffrey the Giraffe and Toys R Us, because the retailer has just finished closing its 735 stores across the country and has gone out of business.
The photo of Geoffrey the Giraffe walking an empty aisle with a suitcase in tow heading off to a "very long vacation" touched the hearts of many.
The photo has gone viral and was passed from one mobile device to another, ironically using the very technology that has made life so difficult for many traditional retailers like Toys R Us. These days, people can buy a toy with one click on their phone and have it on their doorstep in 48 hours or less.
I remember the Toys R Us TV jingle from the 1980s, but I was not really a "Toys R Us kid." I was from the generation before – we had the Sears Wish Book, a telephone-directory-sized colorful catalogue of everything under the sun.
While it may be sad to see this company close its doors, the magic of childhood will live on...
I would pour over its pages full of photos of happy kids playing with toys, games and sports equipment and circle item after item in red marker. "Wish" was the right word for it – I don't remember my parents ever buying anything from that catalogue.
Sometimes on Christmas Eve I would leave a page open as a hint for Santa, which I knew was a long shot, because I think at that late hour Santa had already made up his mind about what I was going to get.
Along with the heart-wrenching photo of Geoffrey, the company posted this message on its website:
"Thanks to each of you who shared your amazing journey to (and through) parenthood with us, and to every grandparent, aunt, uncle, brother and sister who's built a couch-cushion rocket ship, made up a hero adventure, or invented something gooey. Promise us just this one thing: Don't ever grow up. Play on!"
A great message – and very true – because kids don't really need toy stores to have fun and create their own adventures. And while it may be sad to see this company close its doors, the magic of childhood will live on, whether you shop in a store, or on the Internet, or even if you just make your own fun out of a bunch of couch cushions. Play on!