Woman who was egg donor in college meets 'egg' 18 years later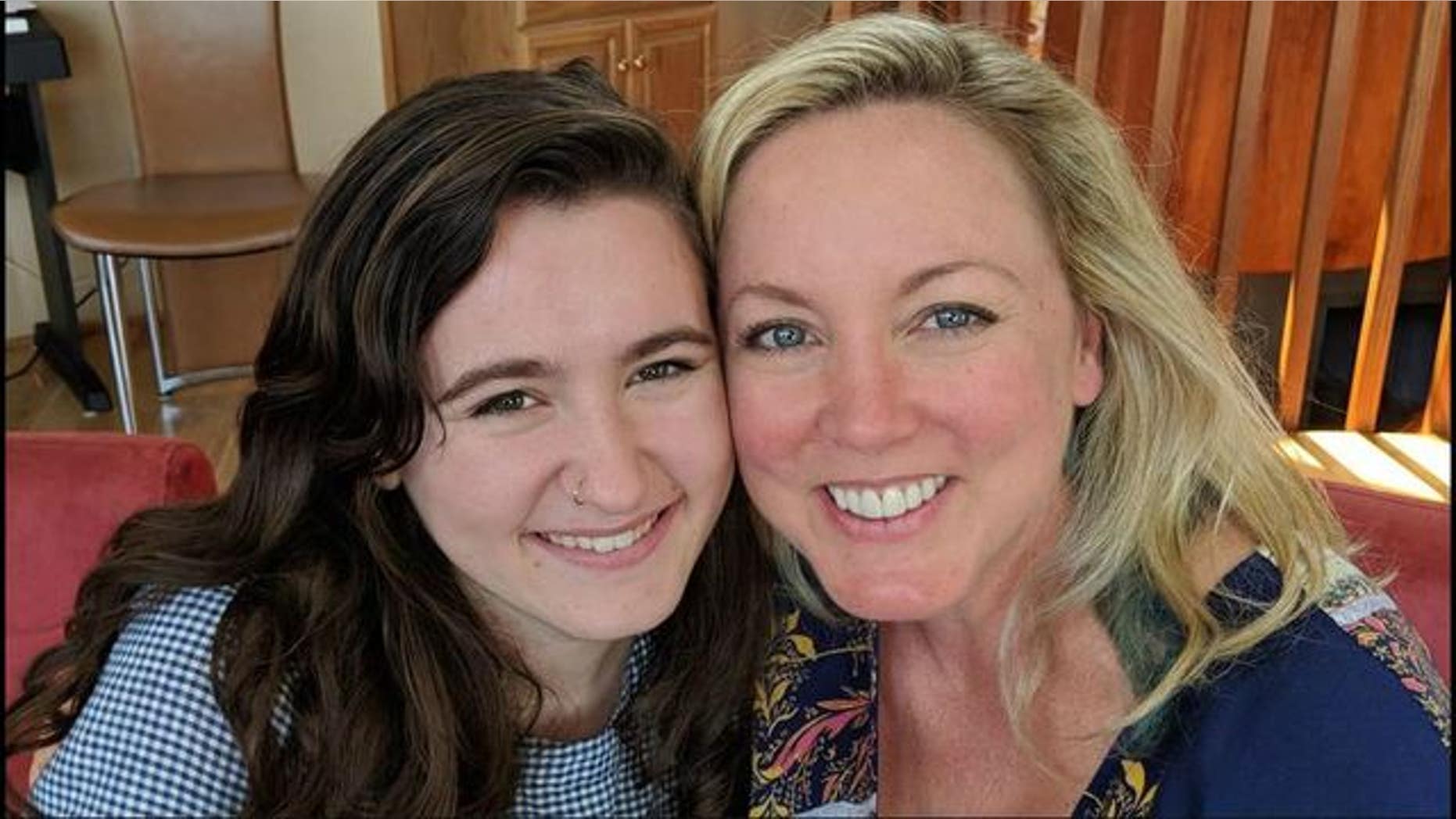 Elizabeth Gaba had known since she was a young girl that she was born via egg donation and surrogacy, but it wasn't until she turned 18 that she gained access to the rest of her file. She discovered that her donor, identified only as Amy in the file, had attended the same college as she did, and was born in 1977, but the clues essentially stopped there, KTVU reported.
Gaba, a student at University of Southern California, enlisted the help of her manager at Varsity Vocals, and eventually discovered Amy Throckmorton, a mother-of-three in Escondido who attended USC and even sang in the same a capella group as Gaba, two decades earlier.
Throckmorton's file indicated that she would be open to communication with Gaba, so the duo arranged to meet. On April 30, Throckmorton shared a video on Facebook of them singing together with a touching post.
8-YEAR-OLD BOY DIES AFTER TEAM'S FIRST SOCCER PRACTICE
"Funny story. In college I was an egg donor for an infertile couple. Today, I met that egg. She goes to my college and sings in my acapella group," Throckmorton posted. "It was a crazy and wonderful day! I'm so excited to know her and especially freaked out (in the best way) to hear our voices together. Skip a minute or two into the video to hear us sing together. Genetics, man!"
Throckmorton told KTVU that the decision to donate her eggs in college was easy.
"I wasn't squeamish about the medical procedures (lots of self-administered shots, etc.) and I liked the idea of helping a couple who couldn't have children of their own start a family," she said.
The pair said they plan to continue building their relationship.