Woman who received donor lungs after 2 years of waiting dies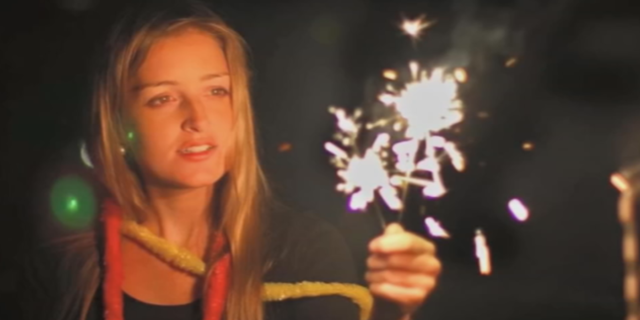 A Massachusetts family is mourning the loss of their daughter who made headlines last week when she received a pair of donor lungs more than two years after being placed on the transplant list. Caitlin O'Hara, 33, died Tuesday after her health began declining rapidly post-surgery, her family said.
O'Hara, who was diagnosed with cystic fibrosis at age 2, was vocal about her battle with the illness and the need for more organ donation awareness. Her family kept the blog "9LivesNotes" and vented their frustration about the long wait O'Hara had faced before she was matched with donor lungs. They told news outlets in Boston that in December 2014, O'Hara had become severely ill but hospitals near their home in Boston deemed her too fragile to put on a transplant list so they had to move to Pennsylvania, where she was being treated at UPMC Presbyterian Hospital in Pittsburgh.
"If she had received these perfect lungs earlier, all would be different," her mom, Maryanne, wrote in a post Wednesday informing followers of O'Hara's death. "She should never have ended up on life support with the score she had."
The family had been informed of a donor Dec. 17 and O'Hara went into surgery the following day. Before being hospitalized this winter, O'Hara had been drafting a letter she planned to use to help raise awareness for other patients with cystic fibrosis who faced transplant issues.
"In spring of 2006 I was 'too healthy' for a transplant, but I began the process at BHW [Brigham and Womens Hospital] at my doctor's urging. BWH was one of the hospitals who transplanted cenocepacia patients like me – along with UPMC, Cleveland Clinic, Due, and a handful of others. 'Better get started early' was the thinking, 'so that when you get really sick, you are ready to be listed,'" she had written.
"I began the evaluation as an outpatient and completed a significant amount of its required tests. I continued to remain fairly stable in my health," O'Hara wrote. "Then, in 2008, an administrative assistant from BWH called me, out of the blue, as I was getting ready for work, and told me they would no longer be able to offer me a spot for transplant because of my cenocepacia."
In the letter O'Hara explained that she was removed from the list because due to a change in policy BWH was no longer going to be performing transplants on patients with cencocepacia.
Cystic fibrosis is a life-threatening condition causes thickened mucus to form in the lungs and other organs, causing lung damage and making breathing difficult, according to the American Lung Association.