Woman who 'felt drunk' for 2 years diagnosed with rare condition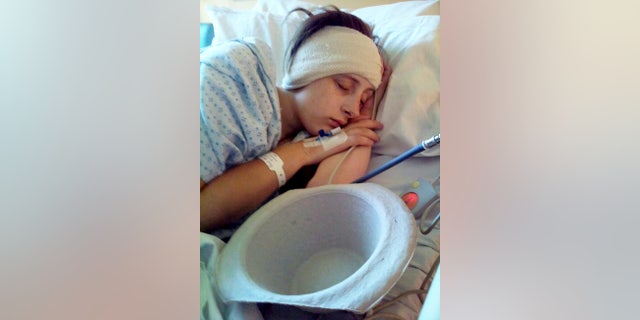 A young woman who had a headache for two years and "constantly felt" drunk has had part of her skull removed. Jodie Baitson-Horrocks, 24, was born with a rare condition affecting the brain but was only diagnosed this year.
Her symptoms have worsened in the last couple of years and after numerous visits with doctors, she was diagnosed with Chiari malformation one. The condition results in the lowest part of the brain dropping into the spinal canal.
TEXAS BOY, 2, PARTIALLY SCALPED AFTER BEING DRAGGED UNDER CAR
Jodie had an eight-hour surgery in September but was only released from the hospital on Tuesday because she contracted meningitis afterward.
Mom Paula Horrocks, 42, said the last couple of years have been a "nightmare".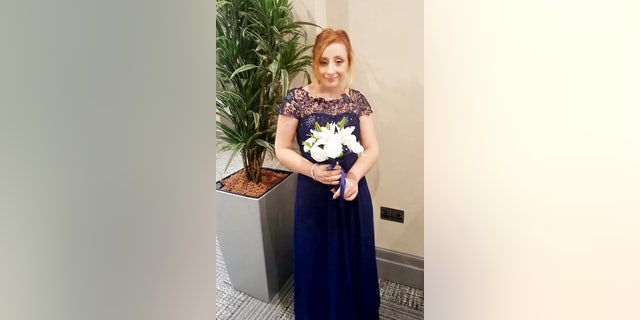 "She's suffered all her life with illness but it's got really bad over the last two years," Horrocks said. "eight-houra constant headache and basically feels like she's drunk all the time, it's been really difficult. Over that time she'd been to a neurologist and doctors and got medicine but nothing worked. They thought it was just migraines."
"She was eventually diagnosed with Chiari malformation one when she was given a CT and MRI," she said. "It's too early to tell how successful the surgery was. If she hadn't have had the operation she could have been left paralyzed."
OHIO BOY FETED BY TOWN WITH EARLY CHRISTMAS DIES OF BRAIN CANCER
"She's such a loving girl who would do anything for anyone," Horrocks said. "It's awful that she's had to go through so much at a young age."
Baitson-Horrocks, from Kingston upon Hull, was diagnosed in April and had decompression surgery in June, which turned out to be unsuccessful.
She had another operation to remove part of her skull in September and continues to recover now.
Horrocks has set up a GoFundMe to help fund her daughter's recovery and is currently providing Jodie round the clock care.