Woman claims Bellfit exercise band made her go blind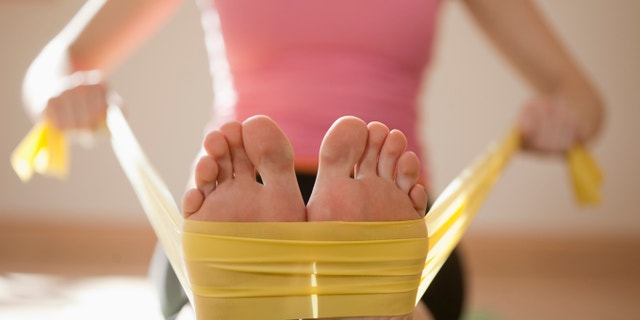 NEWYou can now listen to Fox News articles!
A Brooklyn, New York, woman says she was blinded when a resistance band she was using in her exercise routine suddenly snapped, causing a hard plastic ball at the end to crack her in the right eye, a new lawsuit charges.
The freak accident happened in March 2015, when Stella Nicolosi was working out "in compliance with the instructions provided" with the Bellfit Resistance Band she had purchased from Modell's three years earlier, according to her lawsuit filed Tuesday in Brooklyn federal court.
The band was under her foot at the time when it became dislodged, "violently" propelling the plastic ball – a door anchor – into her right eye, the suit says.
She is now permanently blind in that eye, according to the filing.
Nicolosi is suing California manufacturer BRG Sports, formerly Easton-Bell Sports, for negligence and defective design for unspecified damages.
She says in the suit that there were "safer alternative designs" that the companies could've used instead to prevent her injury and that the exercise band she bought didn't come with "adequate" instructions.
BRG Sports didn't immediately return a message.