Woman 'burning from the inside out' after allergic reaction to friend's medication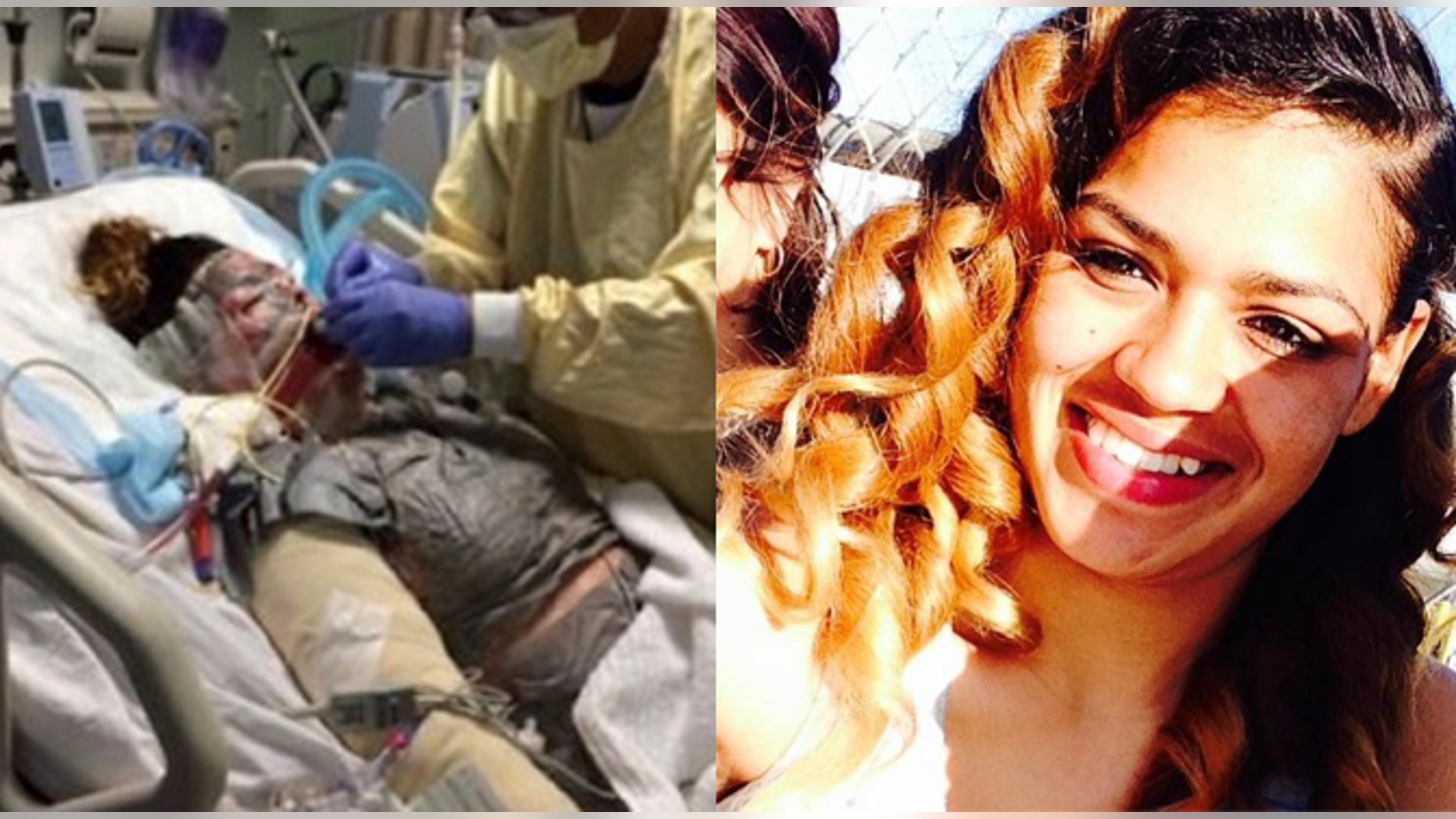 A 19-year-old California woman is burning from the inside out and fighting for her life after she developed an allergic reaction to a friend's antibiotic pill.
Yassmeen Castanada was feeling sick with a sore throat and common cold symptoms on Thanksgiving Day when a friend offered her an antibiotic pill. After taking the pill, Castanada began experiencing burning in her throat, eyes and mouth, while her eyes turned blood-shot red. Her mother rushed her to the emergency room that night.
"It's heartbreaking," Laura Corona, Yaasmeen's mother, told ABC News. "(It's) just unreal, just watching your daughter burn in front of you."
Corona created a fundraising page for her daughter to raise money for her medical expenses.
Castanada was diagnosed with Stevens-Johnson syndrome, a rare serious disorder of the skin and mucus membranes usually caused by a reaction to a medication or infection, according to the Mayo Clinic. She is now covered in bandages from head to toe. Her body is now 70 percent damaged. The disease caused painful blisters on the skin and mucous membranes, shedding of the skin, and swelling.
Though not literally burned, patients with Stevens-Johnson syndrome are treated like burn victims. Castanada, a sophomore at California State University in Los Angeles, is in the ICU Burn Unit at the UC Irvine Medical Center where she has had her entire body scraped and has had a blood transfusion.
"Her mom literally watched her daughters skin blister, bubble, [and] peel off and there was nothing she could do," the gofundme site says.
Castanada is a new mother of a 4-month-old baby and the family is asking for donations to help pay for the costs of burn treatments, physical therapy, dermatology and more.
The harrowing ordeal has left the family in shock and Castanada's mother is hoping her daughter's suffering will go away in time for Christmas, while also providing a warning for others.
"First of all, don't share medication, don't give someone else your medication, don't offer medication," Castanada's mother told KABC. "Another thing also, go get yourself checked out and your kids checked out, because you don't know what you're allergic to. You don't."