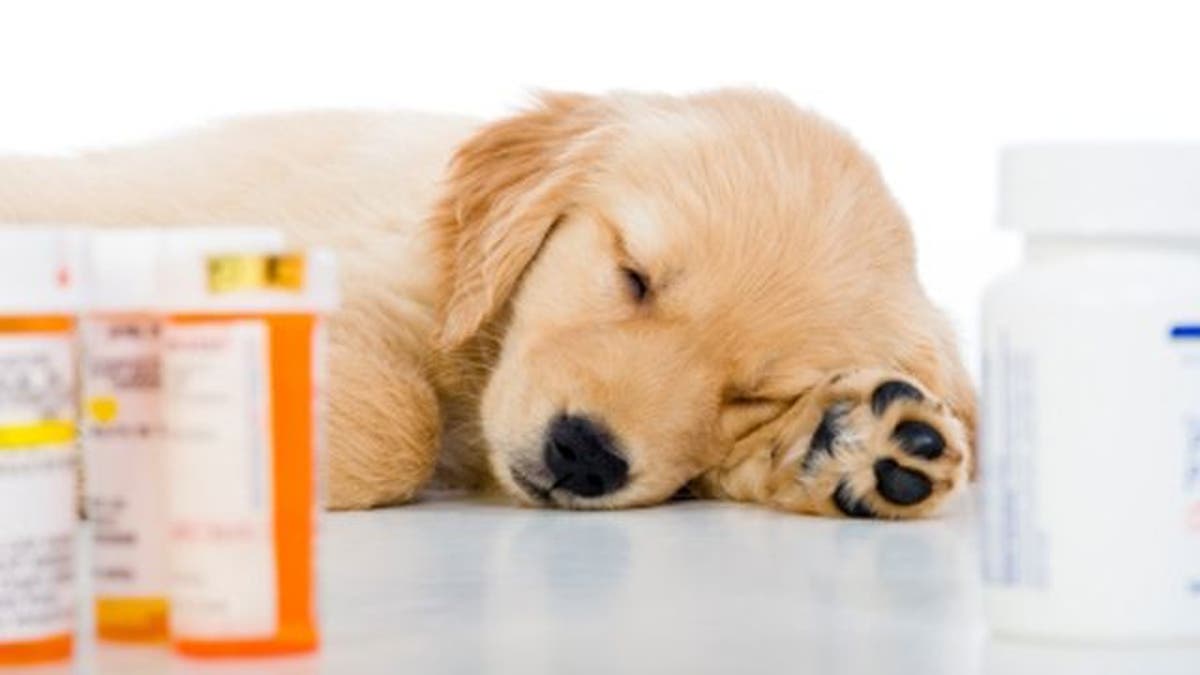 Annie, the Berlin family's three-year-old Cavachon, has always been alert to the possibility of dropped food, not least thanks to living with three kids under the age of 15.
So when Josh Berlin, 48, went to the kitchen to take two Tylenol for a headache last August, Annie was hot on his heels. Shaking out gel capsules from the bottle, Mr. Berlin accidentally dropped three from his hand to the floor.
"Before I could do anything, she had lapped one up," he recalls. Knowing that Tylenol's active ingredient, acetaminophen, is toxic to pets, the Berlins rushed Annie from their Beverly Hills, Calif., home to their local veterinarian, who referred her to a nearby animal hospital. There she received an intravenous neutralizing agent and was kept overnight for observation.
Cases of accidental pet poisonings are on the rise. A new study from the American Society for the Prevention of Cruelty to Animals reports that its Animal Poison Control Center, based in Urbana, Ill., handled more than 180,000 calls about poisonous substances in 2012, up 7 percent from the previous year. The problem might be bigger than those numbers suggest, since many pet owners—like the Berlins—head straight to the vet instead of calling a hotline, says the center's medical director, Tina Wismer.
Human medications and supplements are some of the most common toxins ingested by pets. Prescription medicines for humans have accounted for the majority of the ASPCA center's calls for the past five years, with a 2 percent increase last year to more than 25,200 calls. Over-the-counter medications and supplements ranked third, up 2.8 percent to nearly 18,500 calls, after insecticides. Veterinary medications came in fourth, up 5.2 percent to nearly 10,700 calls.
Based on the ASPCA's center's statistics, the fatality rate from accidental poisonings appears to be low, at 0.2 percent of cases. Wismer says the center isn't able to determine the outcome of each call, so that rate could be higher.
Follow-up figures suggest that insecticides and rodenticides are the deadliest household items for pets. But common medicines for humans can also prove lethal, depending on the pet's weight, the amount consumed and the strength of the toxin.
"One acetaminophen will kill a cat," says Kevin T. Fitzgerald, a veterinarian with VCA Alameda East Veterinary Hospital in Denver.
Click here for more on this story from The Wall Street Journal.