What is West Nile virus? 3 things to know about the mosquito-spread ailment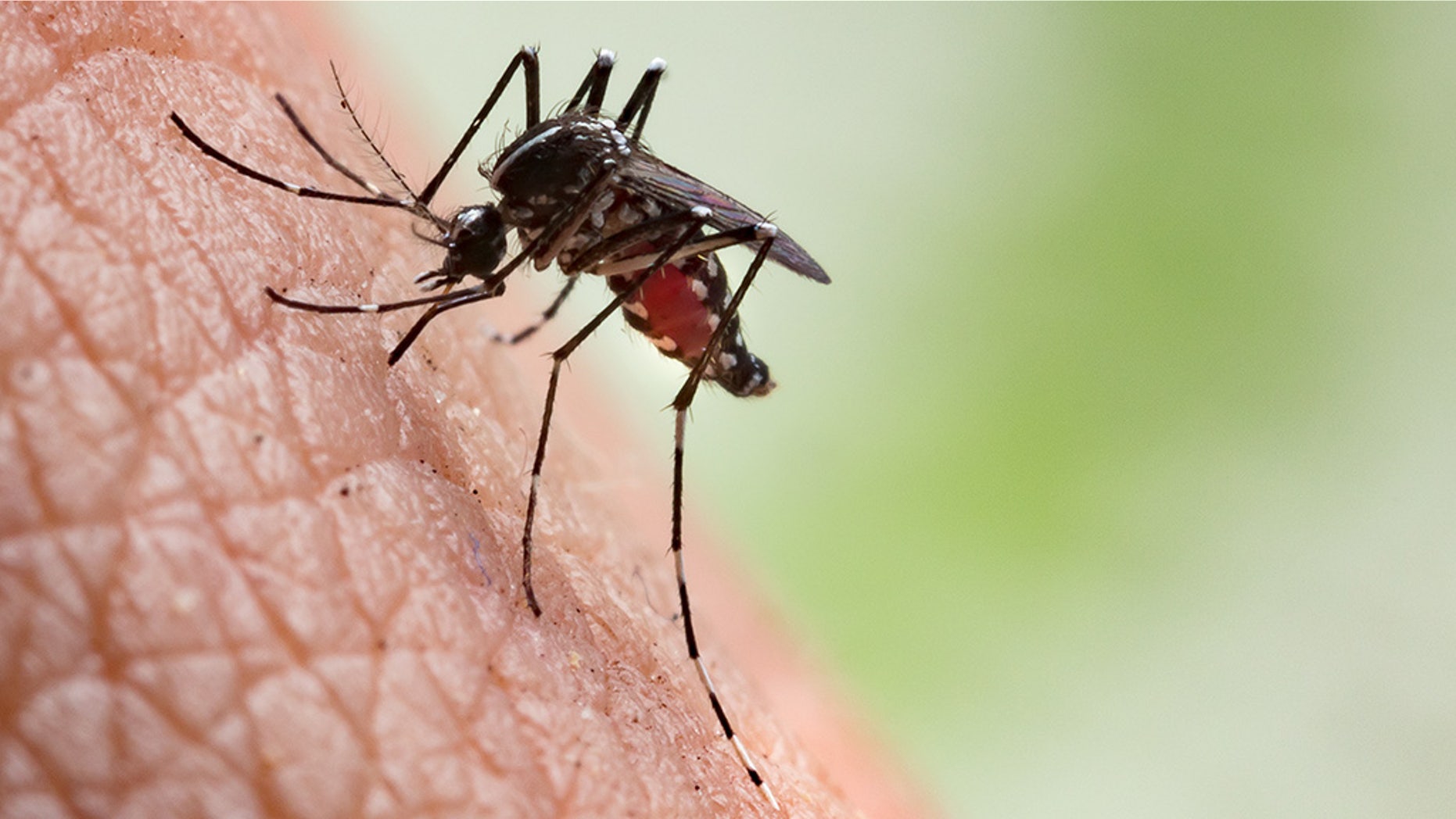 West Nile is a virus that's typically spread by infected mosquitoes. Though side effects of the virus can be severe, most people who are infected experience little to no symptoms and fully recover.
Here are three things to know about the West Nile virus, which was first reported in the U.S. in 1999.
How does it spread?
Mosquitoes are largely to blame for spreading West Nile virus.
It all starts when "mosquitoes become infected when they feed on infected birds. Infected mosquitoes then spread West Nile virus to people and other animals by biting them," according to the Center for Disease Control and Prevention (CDC).
West Nile does not spread through coughing and sneezing or touching a live animal that's infected with the virus.
WHAT ARE HOOKWORMS? 3 THINGS TO KNOW ABOUT THE INTESTINAL PARASITE
What are the symptoms?
Most people who are infected do not experience symptoms, the CDC warns. However, a small percentage of people — roughly 1 in 5 — develop a fever and may additionally experience headaches, body aches, vomiting, diarrhea, or a rash, among other signs of the virus.
Even rarer, about 1 in 150 people who are infected with West Nile virus can develop a serious illness  — such as inflammation of the spinal cord or brain — the CDC said.
There is no vaccine or specific antiviral treatment to treat or prevent the virus, according to the CDC. Rather, those who are infected can take over the counter pain and fever reducers to alleviate symptoms.
Fortunately, most people who are infected recover completely.
However, in severe cases, "patients often need to be hospitalized to receive supportive treatment, such as intravenous fluids, pain medication, and nursing care," according to the CDC.
SALMONELLA OUTBREAKS, LARGELY AFFECTING KIDS UNDER 5, LINKED TO BACKYARD CHICKENS, DUCKS, CDC SAYS
Who's at risk?
The Mayo Clinic warns people who are older, as well as those with pre-existing medical conditions, are more susceptible to the virus.
"Cancer, diabetes, hypertension and kidney disease, increase your risk. So does receiving an organ transplant," according to the CDC, which also noted the risk can be lessened by wearing long sleeves and pants, using insect repellent and keeping screens on windows and doors.