What happened when one man ate only fermented foods for a year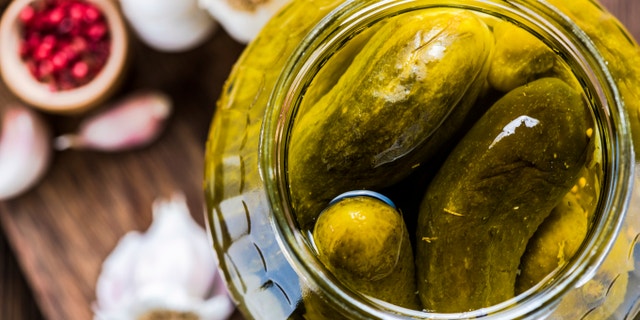 NEWYou can now listen to Fox News articles!
Surrounded by his family feasting on turkey and all the trimmings at a restaurant, Derek Dellinger munched on a grilled cheese sandwich from the kid's menu. It was Thanksgiving 2014, and Dellinger was on Day 330 of a year-long experiment, in which he ate only fermented foods — substances altered by yeast or bacteria, which bread and cheese technically are.
Dellinger chronicles this quest in his new book "The Fermented Man" (Overlook Press, out Tuesday). "Everyone thought I was insane," the Beacon, NY, resident tells The Post. "Even I wondered what I was doing."
Now 31, Dellinger committed to the experiment after becoming fascinated with home-brewing a few years earlier. Although fermented foods often have health benefits, Dellinger says wellness wasn't his motivation. Rather, it was a heady quest to change the reputation of the microorganisms he came to love while brewing beer.
"Bacteria gets such a bad rap, and we've been taught to fear it," he says. "But the bacteria in fermented foods is essential to life."
His days were spent trolling the farmers markets, experimenting with fermented takes on traditional foods (including french fries that Dellinger says were "interesting"), and keeping track of Mason jars filled with fermenting veggies, fruits and even meat and fish, such as salmon.