Web module helps patients decide about lung cancer screening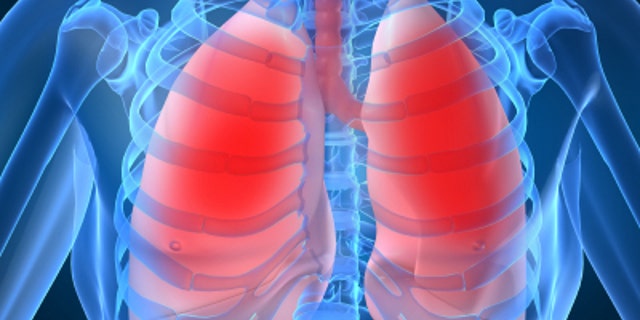 A brief web-based decision aid gives current or former smokers individualized feedback on whether or not lung cancer screening is right for them, according to a small study.
"We know that well designed decision aids are effective in improving knowledge about medical interventions and helping individuals make the best decision for them," said senior author Rafael Meza of the School of Public Health at the University of Michigan in Ann Arbor.
"We were glad to learn that the tool was effective," Meza told Reuters Health.
In March of this year, the Centers for Medicare and Medicaid Services made shared decision-making a requirement for reimbursement of lung cancer screening, recommending the use of one or more decision aids to facilitate the shared decision-making process, he said.
"There's a big push to make this a joint decision," between doctor and patient, and to make sure patients are aware of the risks of overdiagnosis and overtreatment, Meza said.
The researchers selected 60 adult current or former smokers aged 45 to 80 years old with no previous history of lung cancer and no lung imaging scan over the previous year. The participants completed an online "before" questionnaire on their knowledge of the benefits and harms of lung cancer screening, then were redirected to the web-based decision aid at www.shouldiscreen.com. They then completed an "after" survey.
It took most people about 10 minutes to complete the decision aid, which is designed to help patients and their doctors decide together whether low dose computed tomography (CT) lung cancer screening is the right choice for them.
The participants' knowledge of factors that increase the chances of getting lung cancer, the possible benefits and harms of screening and of which people are eligible for screening based on age, smoking status and pack-years increased in the "after" questionnaire.
Before using the decision aid, less than ten percent of people knew that most of the lumps detected by a CT screening end up not being cancerous. The proportion who knew this increased significantly after using the decision aid.
In the before survey, 46 people said they would get screened if it were free, which decreased to 34 people in the after survey. Only 11 people in the study group were actually eligible for screening, according to U.S. Preventive Services Task Force guidelines.
"Those who wouldn't benefit are those who haven't smoked or those who have not smoked enough," Meza said.
Screening people who are not eligible can lead to false positives and further testing, which can be invasive and stressful, he said.
After using the decision aid, patient opinions about their own screening eligibility and their actual guideline-based screening eligibility more often lined up, as reported in the American Journal of Preventive Medicine.
More than 95 percent of the 60 participants said the decision aid was likely useful for lung cancer screening decision-making.
The decision aid could be used during a regular doctor's visit or even before the patient comes to the doctor, Meza said.
"We have a long history of having these types of decisions aids for colon cancer or prostate cancer screening," said Dr. Masahito Jimbo, chief of the University Family Medicine Inpatient Service at the University of Michigan, who was not an author of the new study.
"What I find is a lot of clinicians provide a lot of information to patients during visits, then the actual discussion where a decision needs to be made, that's actually a very small portion of the whole visit," Jimbo told Reuters Health.
If patients can be informed about the basics of the screening tests before getting to their appointment, then they can actually have more time available to discuss with the clinician about the pros and cons, he said.
"The tool is out there and available for anyone to use," Meza said. "Providers of lung cancer screening should be aware this is out there."
There are a few other paper-based or video-based decision aids, but they haven't yet been compared head to head to see which is most effective, he said.