War Horses for Veterans helps returning soldiers in innovative way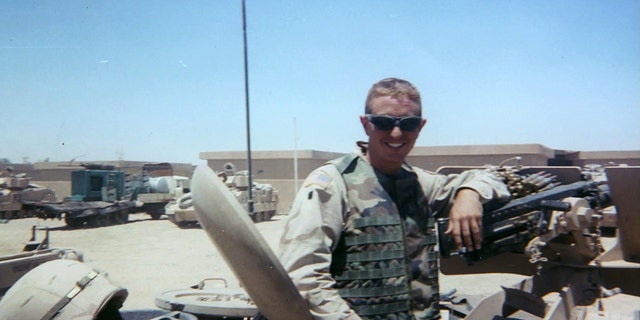 Military veterans are often faced with numerous challenges when making the transition back to civilian life. One organization trying to help them is War Horses for Veterans, which offers a three-day equine and networking experience where veterans bond with horses, as well as each other.
"When I came back from fighting in Iraq, I decided to start a career in horse training. A few years later, I started having memories and dreams reminding me of my time Iraq," said Patrick Benson, an Iraq war veteran who started the Stilwell, Kansas-based non-profit.
"I hadn't talked about those experiences with anyone," he told Fox News. "I reached out to a friend who was still in the Army and he told me how bad things had gotten for him and other service members after prolonged and numerous deployments.
I realized what I was doing for a living was helping me
"I realized that what I was doing for a living was helping me," he added.
It was then that Benson decided to combine his passion for horses and veteran causes into one.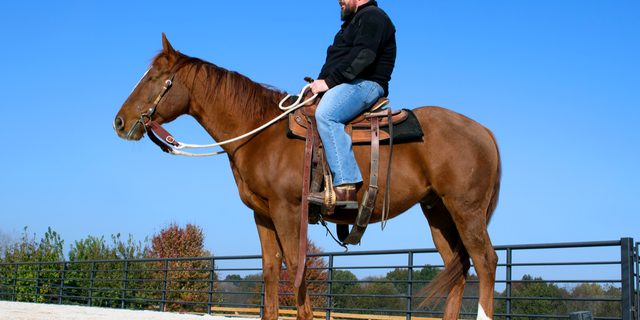 "I was hired to fix horses, but in reality they were fixing me," he said. "I wanted combat veterans to have the same opportunity."
"Many of our combat veterans have post-traumatic stress disorder and traumatic brain injury (TBI). We can also accommodate amputees," said Benson, explaining that veterans can come back to the program as many times as they want as long as they bring another combat veteran to mentor.
It gave me confidence and worth I was lacking for so many years
Jeremy Harrell, who served in the Army from 1999 to 2008, told Fox News how the organization impacted his life.
"I was struggling with some things due to my service in Iraq, and my wife, who has been around horses all of her life, was telling me how therapeutic they are by nature," Harrell said. "I had no experience with horses, but I knew I needed something different as traditional therapy wasn't cutting it."
Harrell said the organization changed his life and mentality dramatically. "What I found out was that there was so much healing to be had," he said.
Harrell's experience at War Horses for Veterans led him to pay it forward for other veterans.
"Since coming back from the program, I have started my own veterans organization called Veterans Club and now I'm a board member for USA Cares, which assists veterans in financial need. It gave me the confidence and worth I was lacking for so many years. I learned that it didn't break me but built me for this new mission of helping other vets," Harrell said.
War Horses for Veterans is a completely free program, but Benson says caring for the horses is expensive and he is open to all the support he can get. To donate, please go to www.warhorsesforveterans.com/donate.