Walgreens introduces opioid disposal kiosks, prescription-free overdose antidote to combat drug abuse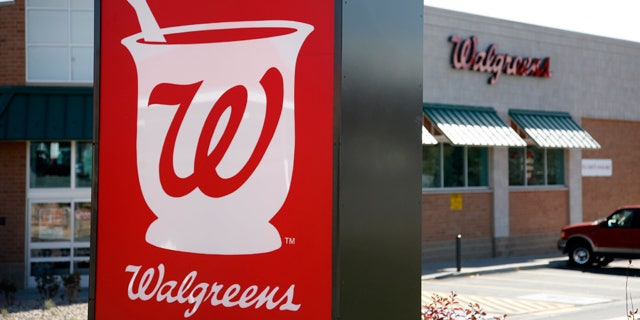 Walgreens announced a two-part plan Tuesday to help address the growing issue of heroin and opioid abuse in the United States.
In the first part of its program, the company plans to roll out safe medication disposal kiosks in more than 500 drugstores in 39 states and Washington D.C. The kiosks, which will dispose opioids and other controlled substances, primarily will be stationed in the company's 24-hour locations, according to a news release. The second part of the program involves offering naloxone, the heroin overdose drug that users can inhale or inject, without a prescription in 35 states and Washington D.C.
Many doctors have praised naloxone, which the World Health Organization (WHO) has estimated could prevent 20,000 overdose deaths in the U.S. CVS has also made naloxone, as well as Narcan, a similar heroin overdose drug, available to customers without a prescription in states where it is legal to do so. Walgreens made naloxone available over the counter in New York last week, and it plans to introduce the prescription-free antidote in Indiana and Ohio later this month.
The company said the aim of its medication kiosks, which have begun rolling out in California, is to help reduce medication abuse and overdose deaths.
Walgeens and CVS's efforts have come amid rising rates of heroin and opioid abuse in the U.S. Overdoses from opioids hit a record high in 2014, driven largely by heroin and prescription painkiller abuse, according to the Centers for Disease Control and Prevention (CDC).
"Walgreens pharmacists play an important role in counseling patients on the safe use of their medications, and now we are leading the way in retail pharmacy's fight against prescription drug abuse," Richard Ashworth, Walgreens president of pharmacy and retail operations, said in the release. "We understand the challenges our communities face, and we stand ready to help our patients and customers lead healthier lives. When the stakes are this high, the solutions must be comprehensive."
Walgreens said it would coordinate with drug regulators in states that do not permit the sale of naloxone without a prescription to expand the antidote's availability.
"Providing safe and convenient disposal options for prescription drugs and expanding access to the lifesaving overdose-reversal drug naloxone are critical parts of our national strategy to stop the prescription drug and heroin overdose epidemic, along with effective enforcement, prevention and treatment," National Drug Control Policy Director Michael Botticelli said in the release.
According to the CDC, drug overdoses killed a reported 47,055 people in 2014, a 6.5 percent increase from 2013.